Advice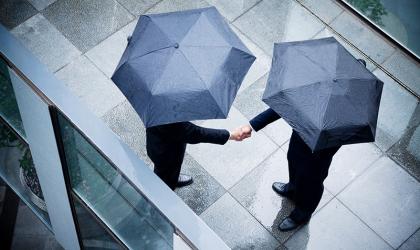 HM Revenue & Customs (HMRC) has updated its guidance on working through umbrella companies this week, with key changes focused on clarifying and refining the information.
The changes have come, it is suggested, following pressure from stakeholders and experts in the industry, including Crawford Temple, CEO of Professional Passport, an independent assessor of payment intermediary compliance.
More than 25% of recruiters are experiencing a increase in the number of days that it takes to get paid, compared with 12 months ago, according to the Q3 Recruitment Sector Barometer.
Welcome to our first episode of Recruiter Reveals All!
The countdown to compliance has started, and there's no turning back: the wildly unpopular Off-Payroll Rules for medium-and-large companies go into force in April 2021. In this half-hour podcast, Recruiter's first, subject matter expert Dave Chaplin of IR35 Shield tells all to Recruiter magazine Editor DeeDee Doke about the ins and outs of what changes businesses need to make and the administrative potholes to watch out for before the deadline.