HOT 100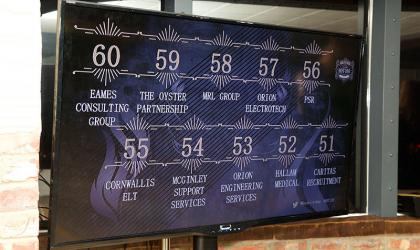 The inaugural Club HOT 100 event celebrated the companies who made it into Recruiter's HOT 100 list of most profitable firms per head.
The recruiters that have made this year's HOT 100, compiled by Agile Intelligence for Recruiter, have earned the most profit per head in the UK – despite the economic and political uncertainty.
As the countdown continues to the publication of Recruiter's HOT 100 list of UK's top-performing recruitment companies, today we look at the HOT 10 Professional recruiters.