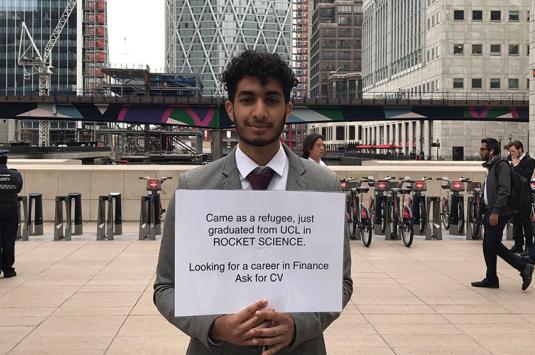 The big story
An enterprising rocket science graduate has landed three interviews thanks to a viral campaign led by an organisation that helps support refugees into work.
Knowledge
What's gone wrong with investment for start-ups in the UK?
Mediator Louisa Weinstein on resolving conflicts in business
As far as career coaching goes, it might sound like a standard piece of advice: "If you don't kno
Every recruitment company likes to think it stands out from the crowd, that it does things differ
Events
The recruitment industry is all about people -- and the best recruitment organisations know that demonstrating a passion for people is crucial to their success.
Entry deadline: :
July 20, 2018
Providing recognition for excellence and professionalism in recruitment marketing and talent management. 
2018 Entry Deadline:
July 17, 2018
Our latest online live panel debate: Digging into Data.
Brought to you by: Recruiter and Indeed
Live at 11am on:
March 27, 2018