Recruiter Reveals...IR35: Countdown to April 2021
Recruiter Reveals...IR35: Countdown to April 2021
30 July 2020

Welcome to our first episode of Recruiter Reveals All!
The countdown to compliance has started, and there's no turning back: the wildly unpopular Off-Payroll Rules for medium-and-large companies go into force in April 2021. In this half-hour podcast, Recruiter's first, subject matter expert Dave Chaplin of IR35 Shield tells all to Recruiter magazine Editor DeeDee Doke about the ins and outs of what changes businesses need to make and the administrative potholes to watch out for before the deadline.
On this podcast: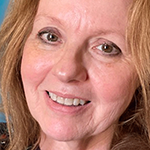 DeeDee Doke
DeeDee Doke is the editor of Recruiter magazine and recruiter.co.uk. She has written about recruitment and human resources for a number of UK national newspapers and UK and US business titles. She also authored Interviewing People, a recruitment guide for line managers published by Dorling-Kindersley, and Personnel Today's One-Stop Guide: New Equality Law. Previously, she was editor of UK HR magazines Global HR and Employers' Law, both part of the Personnel Today portfolio. She regularly chairs and speaks at roundtables and other recruitment and HR events.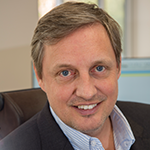 Dave Chaplin
Dave Chaplin is the CEO and founder of tax compliance firm IR35Shield.co.uk. IR35 Shield was released in February 2017 and enables firms, agencies and contractors to remain compliant with the Intermediaries Legislation (IR35) and Off-payroll legislation.
Dave is also the author of the Contractors' Handbook Third Edition and more recently IR35 & Off-Payroll – explained. He assists with IR35 tax tribunals, has consulted on many occasions for HMRC, advises senior politicians and Government bodies on freelance tax matters, and is frequently quoted in both the trade press and national media.
A special thank you to the sponsor of this episode...