Social recruiting November/December 2023
Social recruiting November/December 2023
10 November 2023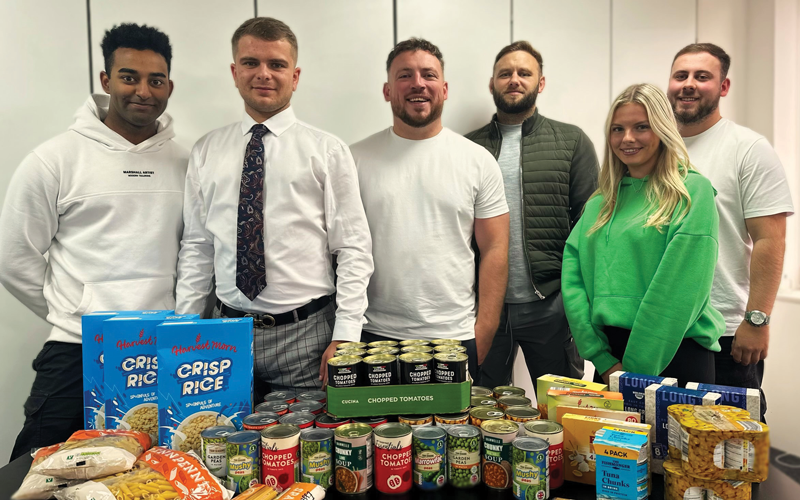 You've been going to the ball, making noise, linking up locally and supporting communities since the last issue of Recruiter…
The City Recruiter helps Unity support local families
Manchester-based recruitment firm The City Recruiter (pictured) has partnered with Unity Community, a North-West charity dedicated to supporting local families in need. The partnership seeks to raise awareness of families living below the breadline and encourage more people to volunteer their time and generosity to the cause. To kick things off, the team at The City Recruiter has launched a monthly food donation day, where staff bring in items that are then given to the charity.
---
Core Recruiter's Kelly is the belle of the ball in her PPE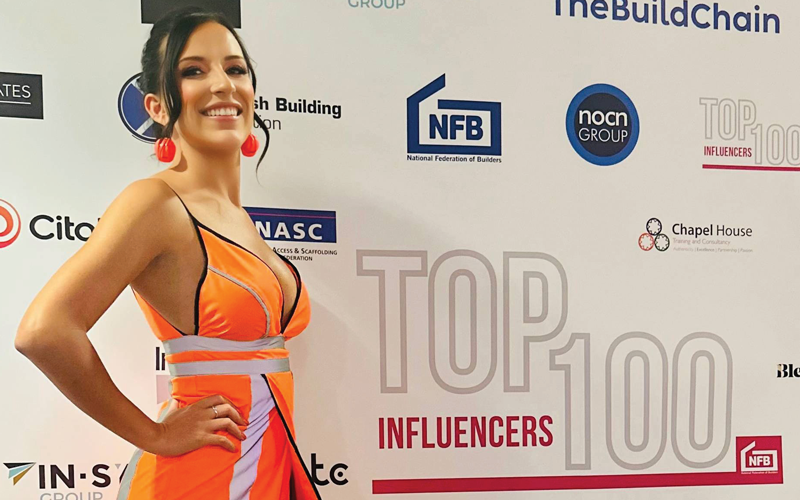 Kelly Cartwright, owner of specialist construction recruitment firm Core Recruiter, wowed guests at the National Federation of Builders' Top 100 Influential Women in Construction Awards, wearing a gown fashioned entirely from PPE to highlight the importance of authenticity and vulnerability in the sector. Her neon-orange dress was specially made for the event by dressmaker Hannah Wilde and paired with her steel toe-capped boots to complete the look. "You can only be comfortable when you wear something that truly resonates with who you are, so I've often joked about going to an event in my PPE!" Cartwright said.
---
MET Recruitment makes a local difference
Dudley-based MET Recruitment took over the Black Country Living Museum to celebrate the firm's 15-year anniversary. Founder Robin Tong used the evening's celebrations to reinforce the firm's commitment to the local area, with the MET Charitable Trust set to meet its target of raising £5k for a host of charities, including Darlaston Town Football Club's Food Bank. All employees have also been given a day's paid 'volunteer leave' that they can use to make a difference to a community group or a cause close to their heart.
---
Reed makes some noise for Global
Jobs and careers site Reed.co.uk has partnered with Global's Make Some Noise, the charity of Global, home to popular radio brands including Heart, Capital, LBC and Classic FM. As part of the collaboration with Make Some Noise, Reed.co.uk is contributing £175k in matched funds, meaning every contribution made through the Big Give platform until the end of October will be matched up to a guaranteed £175k.
---
Candidate Source scores for girls football team
Allenton United Under-12s girls football team has netted more than £6,250 of sponsorship from recruitment advertisement agency Candidate Source, who has been offering training to members of TEAM (the UK's network of independent recruiters) in return for a £30 donation. The funding has been used to buy goals, new footballs, a subs bench, equipment and away strips, as the ambitious team look to claim top spot in Division 2 of the Derbyshire Girls and Ladies League.
---
Image credit | The-City-Recruiter-team | MET-recruitment | REED | Candidate-Source