That was the recruiter.co.uk year that was
That was the recruiter.co.uk year that was
Colin Cottell
21 December 2018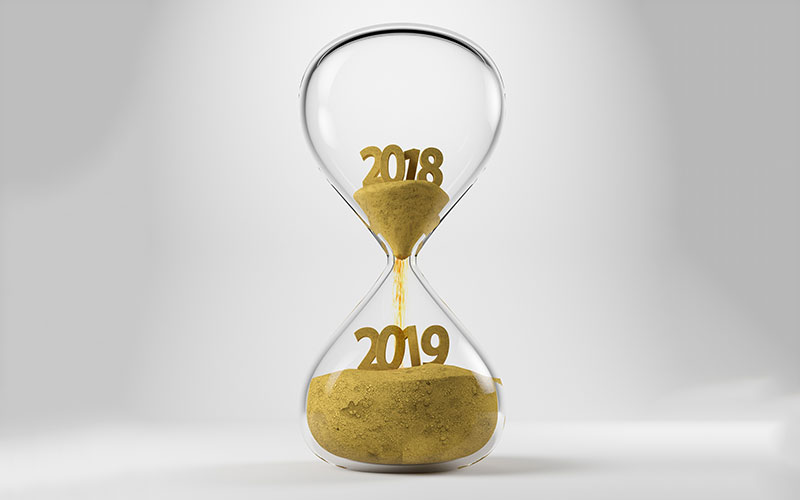 Today is recuiter.co.uk's last Daily News Bulletin of the year before the festive season begins in earnest.
We thought we would take the opportunity to highlight some of the stories we have brought you during what has been a tumultuous year.
Although the mainstream news agenda has been dominated by Brexit, lots of other things have been going on in the last 12 months. So here is our non-Brexit obsessed review of 2018. 
During the year a number of industry big hitters moved on from the companies they had helped to shape. In January, Andy Hogarth stepped down as CEO after a decade and a half at Staffline.
In February, Brian Wilkinson resigned as CEO at technical recruiter Gattaca, while April saw Empresaria CEO Joost Kreulen step down from his role.
At the start of the year the industry mourned the loss of GLAA CEO Paul Broadbent, who died suddenly over last year's Christmas period. This was followed in May by the sad news of the death of David Shutts OBE, founder of Recruiter's Charity of the Year ASTRiiD.
Despite all the talk of Brexit uncertainty, there was no shortage of deals across the industry. In January, recruiter.co.uk reported that managed services provider de Poel had been acquired by US firm GRI.
And in March, we exclusively revealed that healthcare and medical recruiter Castlerock Recruitment Group (CRG) had acquired rival Healthcare Locums (HCL).
In June, we exclusively revealed the name of the company who had bought SkyBlue, the construction firm arm of failed construction giant Carillion, from the receivers. In April, we delivered the news that Totaljobs and Jobsite, two of the UK's largest job boards, had entered into a partnership.
Also in April, we reported that the REC had appointed former recruiter Neil Carberry as its new CEO. And in another exclusive, in July we revealed that recruitment giant Hays had appointed Simon Winfield as its new MD for the UK & Ireland.
Recruiters have had a long association with the TV cult programme The Apprentice. In September, the 2012 Apprentice winner Ricky Martin revealed that his company had hit the magic £1m profit figure.
Continuity the link between TV celebrity status and recruitment, in October X Factor contestant Georgia Burgess revealed she had returned to recruitment part time as she continues to make strides in her music career.
Like it or not, the recruitment industry is not always the paragon of virtue we all might wish it to be, and 2018 once again revealed its seedier side. In April, we revealed how an IT recruiter had been jailed for possession of cocaine, a crossbow and other offensive weapons.
In June we reported that senior staff at a national recruitment agency Workchain had pleaded guilty to trying to save money by impersonating their temporary workers to opt them out of their workplace pension scheme.
In September we brought you the news that a recruitment agency director, found to have stolen more than £470k in VAT payments and spending it on houses and a luxury holiday home, had been jailed for 27 months.
The list of misdemeanours didn't end there, however. In March, we reported that two recruitment agencies were among almost 180 employers, who were named and shamed for underpaying the National Minimum Wage (NMW).

Some of the country's biggest recruiters were also in the news for the wrong reasons in 2018. 
In April, we revealed that some of the UK's largest recruitment companies have work to do if they are to eliminate the gap between what they pay their men and women. In November, a senior director of one of those companies admitted that they needed to intensify their efforts to get more women into senior roles.
Legislation and regulation is never far from the minds of those in the industry, and 2018 was no exception. In February, we reported on warnings of the extension of controversial off-payroll reforms – later to be confirmed – into the private sector.
In September, the CEO of Randstad UK & Ireland firmly nailed his colours to the mast when talking about the Apprenticeship Levy.
Of course, there was plenty of good news in 2018. April saw the winners of the 2018 Recruiter Awards announced, while in November, we reported the winners of the Recruiter Investing in Talent Awards.
2018 was also the year when the 'Beast from the East' brought much of the country to a standstill but not Paul Copley, founder of North-East England-based Bright Recruitment Group, who evoked the true spirit of recruiters in what has been a challenging year.
Looking forward to 2019, everyone at Recruiter and recruiter.co.uk would like to wish our readers a very Happy Christmas and festive season – however you are celebrating – and a prosperous and Happy New Year both at work and outside of it!
• Comment below on this story. You can also tweet us to tell us your thoughts or share this story with a friend. Our editorial email is recruiter.editorial@redactive.co.uk