Flexibly does it to keep recruiting through the snow
Flexibly does it to keep recruiting through the snow
2 March 2018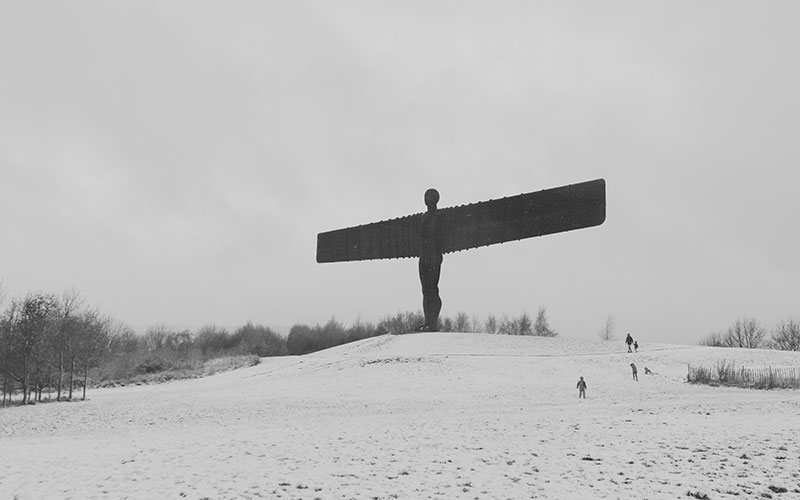 Flexible working may have been how most recruiters coped with the deluge of snow that has hit the UK…
But one hardy recruiter battled into work, with his regular 20-minute commute turning into a two and a half hour journey.
Paul Copley, founder of North East England-based Bright Recruitment Group, wasn't going to let the heavy snowfall hinder him from getting into his office this week.
He told Recruiter: "Everyone's got technology, so we send them [consultants] home before the big snowfall with laptops in hand – if they couldn't get in, they could quite comfortably work from home because the systems we use are cloud-based.
"But in terms of me getting into the office, it took me two and a half hours. It's normally a 20-minute journey…
"We're quite isolated on a converted barn… The only way in is by car and that's by two main roads – the A19 and the A1M1. I come in on the A1M1 every day and it takes 20 minutes… There were a number of arctic lorries that were stranded and couldn't get any traction up the hills, so that caused a complete backlog… I managed to get in but for the rest of the guys here – we pre-planned – we saw it coming as the weather these days is so accurate."
Copley adds he was kept entertained by podcasts and could take work calls if needed. "I transferred my landline calls to my mobile so a kind of in-car office as much it can be – a hot cup of tea and a decent piece of music!"
Over the other side of the Pennines in Manchester, Richard Gahagan, CEO of Adam Recruitment, told Recruiter: "We're not that affected in Manchester. There's been a bit of disruption… There have been a couple of client meetings affected. 
"We operate flexible working where we allow more senior people to work remotely so we're quite nimble in that way – we don't have to worry about the weather really.
"Manchester is quite close to the Pennines, so we do have employees who are halfway up a hill and would struggle to get in if we insisted but because we don't insist that they have got all the IT to work from home."
Meanwhile Lisa Graham, director at Doncaster-based E1EW, told Recruiter: "We've been affected a little bit but not really. People work from home now… It's not as desperate that you get into the office. You can do what you need to do from home. Don't take the risk is the way we look at it. If it's bad – don't take the risk and work from home."
• Comment below on this story. You can also tweet us to tell us your thoughts or share this story with a friend. Our editorial email is recruiter.editorial@redactive.co.uk