HOT 100: The HOT 10 Engineering/Technical/Science Recruiters
HOT 100: The HOT 10 Engineering/Technical/Science Recruiters
Analysis by Sue Dodd, Agile Intelligence
25 January 2021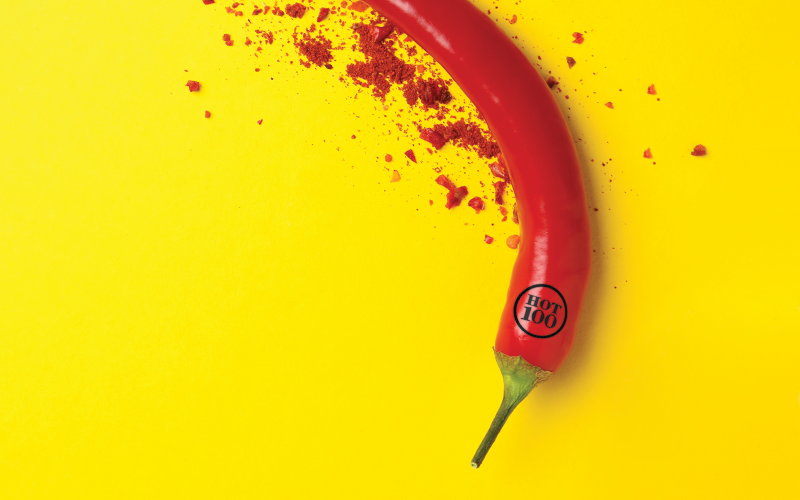 The 2020 HOT 100 includes 24 engineering/technical/science specialists but these include four previously public sector-categorised built environment/technical recruiters.
Like-for-like comparison with the previous year suggests a drop of three Technical recruiters in the HOT 100. However, several of this year's HOT 100 missed out due to the timing of their accounts filing date, specifically Airswift, Morson, Shorterm Group, Kintec Group and Randstad CPE. After displacing other companies, their inclusion would have resulted in a net additional four technical recruiters to the numbers already in the HOT 100 this year.
HOT 10 ENGINEERING/TECHNICAL/SCIENCE RECRUITERS
| | | |
| --- | --- | --- |
| 1 | NES Global Talent | £167,683 |
| 2 | Rullion Engineering | £156,210 |
| 3 | Falcon Green | £151,232 |
| 4 | Oil Consultants | £147,883 |
| 5 | TRS Staffing Solutions | £137,111 |
| 6 | NRL | £128,175 |
| 7 | Resourcing Group | £124,421 |
| 8 | Petroplan | £122,588 |
| 9 | Setsquare Recruitment | £119,909 |
| 10 | EWI Recruitment | £112,140 |
This overall Engineering/Technical/Science umbrella covers technical skillsets into a wide range of construction, manufacturing and supply industries (now also incorporating public sector client organisations such as local government) and includes the following among its sub-sectors: infrastructure, marine, defence, energy including oil & gas and nuclear, wind, other renewables, power, aerospace, automotive and rail plus a broad range of manufacturing.
With such highly skilled, technical or engineering personnel there are often substantial overseas placements, and these are integral to many of the recruiters' business models. However, some companies additionally deploy a 'project solutions' division and these are netted out of the financials wherever possible.
This HOT 10 category also encompasses science roles such as in life sciences, including all those STEM disciplines with the exception of companies more aligned to the Technology (IT/Telecoms) sector. There were three engineering/technical/life sciences recruitment companies in this HOT 100, in addition to a further four already previously assigned to the technology/life sciences category, totalling seven, overall, in the HOT 100. None of these made the HOT 10 lists.
The HOT 100 as it stands includes seven energy recruiters (despite excluding Airswift this year for reasons described above) with highest placed being NES Global Talent (now NES Fircroft). This presents a strong performance from a specialisation that still often is dominated by oil & gas, although renewables are an increasing proportion of business. Some are now recruiting predominantly in onshore and offshore wind, solar, nuclear and related fields.
Construction is another key sector in the HOT 100 with Falcon Green the highest ranked. Including infrastructure, at least seven companies in the HOT 100 have either construction or built environment as their main speciality. This includes those supplying local government. Economic uncertainty, project delays and investor caution had been a drag on the sector as a whole; however, continued long-term infrastructure programmes kept the sector alive, despite the Brexit turmoil throughout 2019.
Currently momentum is behind more housebuilding amidst a 'temporarily' buoyant housing market and infrastructure projects remain well in play, but the possibility of political backtracking, a slowdown in housing activity and a longer-term downturn from a pandemic-weakened commercial property market does still persist.
Clearly 2020 became seriously disrupted and there will be a backlog of projects to complete – however, now post-Brexit, skills in the key construction trades especially may prove hard to fill, with EU freedom of movement ended and meanwhile any travel between nations remains severely curtailed by Covid restrictions. 'Building back better' requires some strategic positioning to best benefit from market growth, new work-life patterns, safer designs and changing buyer behaviour while avoiding areas of the industry likely to go into long-term decline.
The broader Engineering and Science category, contributing a further seven recruiters into the HOT 100, with their many sub-sectors, is generally sufficiently diversified to present resilient demand patterns across a global market for highly skilled contractors and permanent staff. Nevertheless, there was a slowdown or flattening of demand at several UK-centric engineering suppliers back in 2019, evident in some of the results in this HOT 100 cohort, while specific 'star' sectors have encountered serious obstacles during 2020. Automotive already had a weak year in 2019, evidenced by some of the financials in this HOT 100, only to be far worse affected in 2020 as the triple impact of Brexit, a disrupted supply chain and heightened climate change agenda all combined to form the perfect storm.
Furthermore, commercial aviation has probably been one of the very worst affected industries during the pandemic in 2020 with market weakness now generally forecast for several years ahead and this has undoubtedly diminished the size of the non-government aerospace market. However, this HOT 100 category also includes some traditionally highly 'defensive' sectors which are not so commercially sensitive and much more dependent upon long-term projects, often directly funded or indirectly backed by government. These are frequently in defence and infrastructure underpinned by airplane or naval ship orders and large-scale road, rail or nuclear programmes, and provide a counterbalance, which protects against volatile recruitment markets.
Within Life Sciences, large swathes of the scientific market have seen high demand in 2020 as therapeutics and vaccines were sought while state funding largesse for R&D, clinical trials support, production and supply chain proved totally unprecedented.
Nevertheless, there were still casualties in recruitment as suppliers struggled to fill crucial roles but also experienced weakened demand for specialisations in skillsets which were not always prioritised eg. medical devices, under-utilised routine equipment, halted clinical trials or non-Covid related research.
Summary of the 2020 HOT 10 finding
• The 2020 HOT 10 Engineering/Technical/Science represents £2,133m sales turnover, ahead by 34%, generating around £228m in gross profit (GP). Internal employee numbers range from 22 to 956.
• GP (net fees) rose by 32.5% year-on-year, producing GP/head +8.7% as headcount expanded by 21.9%. Average GP/head totalled £155,467.
• Six companies posted growth in GP. Six companies also reported headcount expansion, while the remaining four were either flat or saw just a very modest contraction. Five managed to increase productivity, but only three of these combined both headcount and productivity growth simultaneously. Nevertheless, this is an overall strong performance.
• NES Global Talent has this year deposed Falcon Green from its perennial top spot. NES posted a 13.7% rise in GP/head on the basis of exceptionally strong expansion across all measures, although gross margin did shed 40 basis points. Since these results, NES has joined with Fircroft (in September 2020) to form NES Fircroft and together they constitute arguably the largest technical recruitment company globally, with a substantial geographical and industry sector spread across 45 countries and a deep specialisation placing contractors around the world. Both companies originate from the hub of engineering recruiters set up in the 1970s in the Manchester/Warrington area of North-West England. While their business has been historically heavily exposed to oil & gas and this remains a key market, diversification now provides an enviable range of client sectors not only in renewable energy but also in power, rail, infrastructure, life sciences, mining, automotive and chemicals.
• Rullion Engineering advanced to 2nd, although a 20% rise in headcount led to a 6.9% drop in productivity despite solid GP growth of 11.7%. By contrast this is a mainly UK-centric operation with far less global presence than NES but nevertheless focusing upon solid growth sub-sectors. This is the engineering operating company within the Rullion Group; its IT operating company is separately evaluated.
• Falcon Green drops to 3rd after four years in the HOT 10 top spot. This construction recruiter again expanded its headcount (+38.7%) but newer fee earners seemed not yet fully productive, leaving GP flat, resulting in a 28% drop in GP/head.
• After NES took top spot, among the other energy specialists Oil Consultants moved up to 4th, while rival TRS Staffing eased down to 5th and Petroplan stood at 8th. Each has a different exposure to oil & gas and is at a different stage in its development of other energy specialisations but primarily share many of the same challenges and opportunities across their businesses. While these results relate to their calendar 2019 financials, it is well evident that the pandemic-affected 2020 presented far greater challenges in the oil & gas industry, in addition to an overall drop in demand for many related services including power and travel. Nevertheless, the investment case for renewables has been substantially strengthened during 2020 and there will be increasing divergence between those companies positioned for further transition and those less able to adapt although the need for skills in oil & gas will also remain active, if volatile, for many years ahead.
• NRL held firm at 6th with a 5.3% drop in productivity driven by a 6.5% decline in GP, despite a nearly flat headcount. This decline reflects continued cyclical reduction in project work but also continued challenges across some of its key markets such built environment and nuclear through 2019.
• There are three very different companies from the nGAGE stable in this HOT 10 – all newcomers, although built environment specialist Resourcing Group, at 7th, was previously categorised in the Public Sector HOT 10. It reported a 25% rise in sales driven by managed service contract growth and substantially greater contractor numbers. However, lower margin resulted in only a modest rise in productivity. At 9th Setsquare is a construction skills recruiter and EWI, in 10th position, places mainly technical engineering personnel globally.
Turning to gross margin trends:
Average weighted gross margin for the 2020 HOT 10 fell slightly, by 10 basis points to 10.7% and 30 points below last year's HOT 10 group. This is attributed to contract pricing pressures, despite a modest shift in the overall business mix towards perm placements. Four companies again have gross margin below 10%, with a further five earning between 12% and 17% and one single company above 30%. Newcomer, EWI Recruitment has by far the highest margin at 30.3%, a 190-basis point rise on the prior year driven by a substantial shift in business mix. It already had the greatest perm mix among this HOT 10 and has now further grown its perm fees by over 50%.
Four of this HOT 10 reported increases in gross margin – Rullion Engineering, TRS Staffing, Setsquare and EWI. Mix of client, delivery model and perm percentage are the key determinants, offsetting a mainly declining contract margin.
Contract/Temporary margin across the HOT 10 shows a noticeable reduction overall. Most companies are estimated to have seen some erosion with more substantial reductions from those that have achieved significant growth in contractor numbers. Overall average temp margin is very much a single figure percentage but the range is broad, starting at just above 4% but with both UK construction and specialist overseas technical niche recruiters scaling up into the 15% to 20% band.
• Comment below on this story. Or let us know what you think by emailing us at [email protected] or tweet us to tell us your thoughts or share this story with a friend.