HOT 100: Inside the HOT 10 Technology Recruiters
HOT 100: Inside the HOT 10 Technology Recruiters
Analysis by Sue Dodd, Agile Intelligence
19 January 2021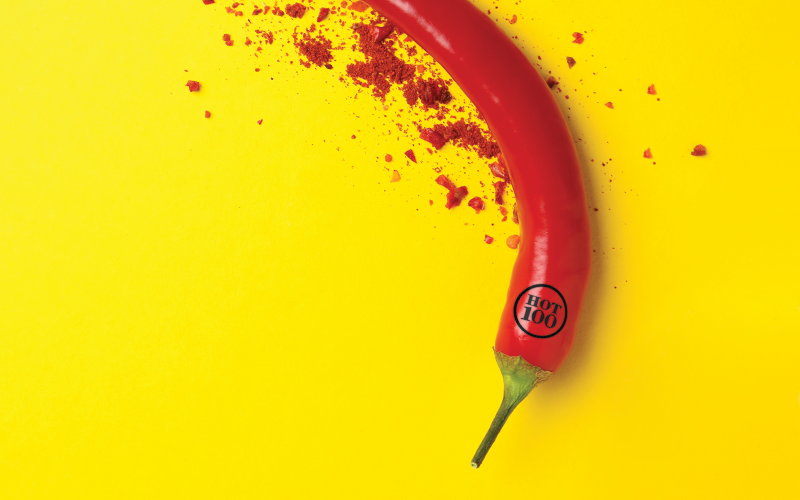 Each year the lines become increasingly blurred between Technology (traditionally described as IT/Telecoms), STEM and Technical (mainly Engineering) skillsets and job roles.
This year, in the HOT 100 main report, those companies identifiable as primarily STEM with Life Sciences have been separately accounted, while still ultimately being placed either within the Technology or Technical sectors.
The separation is not perfect, there remain companies that operate crossing over into all three Technology, STEM and Technical categories whilst there are insufficient pure STEM recruiters in the HOT 100 to make up a full HOT 10. Furthermore, a separate Public Sector HOT 10 has been omitted this year since, of the nine Public Sector recruiters in the HOT 100, only two represented frontline services and the remainder have been allocated either to Technology, Technical or Professional according to their candidate profile.
HOT 10 IT/TECHNOLOGY RECRUITERS
| | | |
| --- | --- | --- |
| 1 | People Source Consulting | £236,870 |
| 2 | LA International Computer Consultants | £195,220 |
| 3 | Red Commerce | £193,377 |
| 4 | Ellis Recruitment Group (formerly Oracle Contractors) | £178,481 |
| 5 | Trilogy Consultants International | £174,868 |
| 6 | Parity Recruitment Division | £160,833 |
| 7 | Marlin Green | £145,154 |
| 8 | Experis | £132,979 |
| 9 | Stott and May | £129,714 |
| 10 | WA Consultants | £128,634 |
| | | |
Adjusting on this basis and comparing like-for-like, Technology (IT/Telecoms) specialists' representation has taken record share this year compared with prior periods, contributing 43 companies in this year's HOT 100 (like-for-like 40 in 2019) and is by far the dominant specialisation in the HOT 100. Furthermore, among the 10 companies ranked immediately below the HOT 100 there are a further five Technology recruiters, reinforcing the message of strength in depth. Across all the technology recruiters there are a myriad of specialisations and niches, constantly updated with new skills.
The HOT 10 typically comprises a mix of contractor and permanent placement business, with most companies offering both. This year there are no purely permanent recruiters in the HOT 10 – the breakdown is broadly seven companies with contract staff on assignment but also earning between 5% and 25% of their fees from permanent placements whilst the other three companies are much more predominantly contract operators.
However, the IT sector in the UK sees significant differential in contract margin between high volume commoditised UK business and niche, often hard-to-fill specialists, especially if supplied overseas. Pricing can be fiercely competitive, yet it is mostly compensated in IT by the high value of the individual placements. This HOT 10 includes all of that and much more.
Given the disruption from changes seen in recent years to IR35 reporting rules for public sector employers of self-employed contractors, the approach to April 2020, with a similar change for private sector employers, had involved substantial preparation by clients and recruiters alike, benefitting from the previous steep learning curve some had already navigated. This roll-out was of course delayed at short notice by the pandemic response until April 2021 and remains an expected requirement whether this year or even if subject to yet further delay.
The wider HOT 100 Technology constituents again straddle the full range of niche hard-to-fill specialisations, permanent placement, high volume contract staffing, managed service and project solutions. One of the newer niches, often given publicity, is Fintech – currently there remains just the one purely Fintech supplier in the HOT 100 (Harrington Starr) but others such as Hive Ventures (formerly Nicoll Curtin) are in close pursuit and several others include embedded fintech business within their wider Technology offering.
Key facts about this 2020 HOT 10:
• The 2020 HOT 10 represents around £1,400m in sales turnover and generated over £141m in net fees and employed 882 internal staff, larger than last year's cohort given the presence this time of heavyweight, Experis, Manpower's IT & Professional operation.
• Net fees for this HOT 10 grew by 15.8% while average GP/head rose by 15.9% with internal employee numbers virtually unchanged.
• Gross margin amongst this HOT 10 varies from 6.2% at Experis to 23.4% at Marlin Green reflecting differing mixes, not only of contract to permanent, but also large to niche (both clients and skills), managed services and especially UK to overseas business.
• Productivity: six of the HOT 10 feature in the top 20 productivity table of the HOT 100 with Ellis Recruitment Group (Oracle Contractors) in top spot at 60% growth in GP/head as gross profit gained 53% despite a very minor drop in employee numbers. Parity, Red, Trilogy, People Source and Experis are also in the top 20 productivity table with growth of 38%, 29%, 23%, 22% and 14% respectively.
• Overall, half the HOT 10 companies grew employee numbers and seven increased productivity with four of these (People Source, LA International, Trilogy and Experis) simultaneously achieving that dream combination of both.
• Six constituents remain from last year – People Source, LA International, Red Commerce, Trilogy, Marlin Green and WA Consultants – joined by four newcomers or returners in Ellis Recruitment Group (Oracle Contractors), Parity, Experis and Stott and May.
• The first two companies have retained their positions from last year – People Source and LA International – each offering a wide range of IT skillsets, including security-cleared IT professionals, the latter being the key speciality of LA International. However, they do have very different business mix and overseas exposure. Each has sizeable government-related or direct public sector placements.
• People Source took the number one spot with another strong rise of 21.5% in productivity as a 2.4% expansion in headcount translated into a 24.5% gain in gross profit, whilst gross margin improved by 40 basis points to 17.6% indicating some significant perm business contribution. It is based in Bristol operating through several key frameworks and across 12 divisions including E-Healthcare, IT into all business sectors, Digital, Consultancy, Managed Services Infrastructure, Change, Data Analytics, BI and Big Data, Investment Banking and Security Cleared, plus a substantial Public Sector business.
• LA International, finished in second, further increasing its own GP/head by 9% on a 2.7% rise in headcount; it again managed a moderate gain in margin from 8.8% to 9%, clawing back margin slowly but steadily now for the past seven years. It remains headquartered at its large single site UK location, operating through eight specialist divisions, and is the leading supplier of security-cleared IT staff to the UK government, also with substantial overseas business across 90 countries.
• Moving up to third place was Red Commerce, which has been a long-established SAP eco-system specialist with a very high proportion of its business into Europe. Red typically supplies into major sectors such as Consulting, Manufacturing and IT but its SAP specialisations afford an exceptionally broad range of client industries. It has succeeded as a long-standing constituent of the Hot 100 – operating from its London HQ, four European and one US offices.
• In 4th place lies Ellis Recruitment Group (formerly Oracle Contractors) which has strongly expanded its sales, net fees and margin, thus far on a similar employee base.
• Trilogy moved up to 5th with exceptionally strong growth in net fees as it also expanded its staff numbers. Reduced margin again points to a further expansion in its contract business relative to permanent mix. It operates mainly in regulated market sectors such as Financial Services, Pharmaceuticals and Utilities, placing staff into the UK and Western Europe from its London and Galway, Ireland hub offices.
• Parity at 6th has been brought in from the Public Sector HOT 10 (although it has significant private sector business) and here it is the recruitment division only that is analysed. Marlin Green at 7th was founded 10 years ago, with specialisations in SAP, BI and Big Data, with offices based in London and Dusseldorf. It has a contract-only pan-European model which places well over 90% of its contractors across mainland Europe. It has again expanded its financials rapidly across all measures although a 39% rise in staff numbers did pare back productivity versus prior year whilst presumably offering scope for a rebound next year as those staff are become more productive.
• The final three HOT 10 positions are filled by Experis, Stott and May and WA Consultants. While the latter two saw productivity decline modestly, Experis (Manpower's stand-alone professionals business with its strong core in Technology specialisation) did report a 14.4% growth driven by slight headcount expansion and a very strong net fees gain.
• Vector and Levy Associates have both dropped below the HOT 10 this year along with CD Sales and Next Ventures, some of which are due to filed accounts timing.
Turning to gross margin trends which are dependent not only on temporary pricing (itself UK/Overseas business sensitive) but on the mix of business between spot, volume contract and permanent:
Average weighted gross margin of this HOT 10 fell slightly, by 10 basis points to 10% as five companies increased but five reduced their margin. However, excluding the heavy weighting of Experis with its substantial large client, large volume of business, the remaining nine companies on aggregate posted a 40-basis point rise to 14%. This average rise was driven by business and client mix and especially by strong gains from Red. There is conflicting evidence on any trend in perm fees in this HOT 10 suggesting only minor changes in the overall mix.
IR35 changes for the private sector were due to be implemented in April 2020 but were then deferred by one year at very short notice amidst the looming pandemic. Given the impact that public sector reforms previously had on the pattern of demand and the extent of preparations already underway in Q4 2019/Q1 2020 before the deferral, it is expected that whenever these changes finally occur – be it April 2021 or even later – there will at least be short-term consequences on demand for contract staff. At least the time allowed for preparation for these private sector changes has now been significant.
Recruiter's HOT 100, in association with recruitment analysis services provider Agile Intelligence, will be published in the Jan-Feb 2021 issue, out soon.
• Comment below on this story. Or let us know what you think by emailing us at [email protected] or tweet us to tell us your thoughts or share this story with a friend.