Learn at home
21 May 2020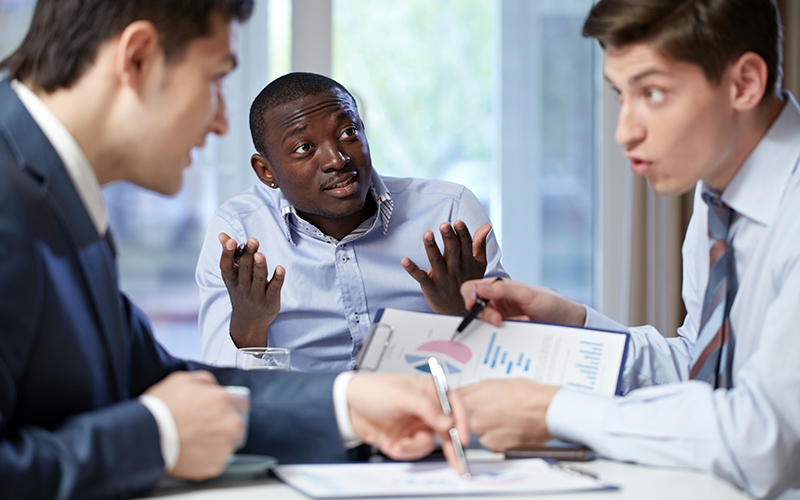 Make the most of lockdown with an REC online course
With so many of us at home, now is the best time to invest in yourself and your team with online recruitment training from the REC. We're applying a 25% discount to all our course fees during this time. Check out the links below for the full details on our courses and how to book.
What sets REC recruitment training apart is the quality and credentials of our recruitment trainers who have decades of experience between them. Our trainers provide the best industry knowledge with bespoke lessons that fit your specific circumstances.

Introduction to Recruitment Practice
Develop successful client and candidate relationships. Learn successful recruitment selling. Study legislation and laws that affect recruitment. Understand how the industry works.

Candidate Sourcing and Management
Suitable for in-house and agency recruiters. Improve candidate attraction and referral rates. Insights on using social media, online job advertising. Communication skills to help build and retain professional relationships.

Interviewing Skills
Suitable for in-house and agency recruiters. Plan, structure and conduct an interview with candidates and clients, whether face-to-face or over the phone. Develop the skills needed to match the right talent with the right roles. Increase successful placements and build candidate loyalty. Boost your performance, smash your targets and get results.

Essential Skills for Permanent Recruiters
Everything you need to know to run a permanent desk. The long-term recruitment process. Taking job descriptions and person specifications. Developing client relationships. Attracting quality candidates. Placing the right candidates to the right roles.

Essentials Skills for Temporary Recruiters
Walk-through for every step of a temporary placement. Due process and legal requirements for temporary workers. Finding the right candidates for the right placements.
Recruitment Law: Understanding the Essentials including GDPR
Learn essential legislation that affects all recruitment practice including: General Data Protection Rules (GDPR), Employment Agencies Act, 2003 Conduct Regulations, Contract law, Candidate and client terms, Data protection, Health and safety, Discrimination policies and Agency Workers Regulations.

Recruitment Law: Understanding the Essentials Enhanced
An extension of the one-day course, this is suitable for recruiters at all levels – especially those who need to cover all topics in greater detail, with extra time for specific cases and circumstances. Explore at a deeper level all essential legislation that affects all recruitment practice.

Recruitment Law: IR35 and Supplying Limited Company Contractors
Advice on the different types of limited company contractor and the implications for contractors, the employment business and hirers. Understand the different types of contract terms involved in the supply of limited company contractors to hirers. IR35 legislation: full coverage and advice including the tax implications and dealing with different types of limited company.

Recruitment Law: Managing PAYE Temporary Workers
Differentiate between employees, workers and the genuinely self-employed. Cover the statutory rights involved with payment and benefits for both workers and employees, family-friendly and working time legal rights, the principles of employing or engaging young workers, and the implications of the Agency Workers Regulations.
Management Essentials: Best suited to a recruitment consultant aspiring to become a manager or for existing managers who have received little or no formal training. Learn how to perform the duties of a recruitment manager, identify and adapt different styles of leadership, and become an effective team leader.
Advanced Management Skills: Enhance your leadership skills and improve your performance as a recruitment manager. Learn how to adapt to change, deal with poor performance and conflict and how personal behaviour impacts team motivation, performance and commitment.
Balancing Act: Find the balance between managing a team and hitting your targets. Focus on team leadership, performance management and delegation, and identify how a team leader or manager should organise and effectively manage a team.
Mastering LinkedIn: Learn how to create and perfect your profile and engagement skills, and use LinkedIn to attract new candidates and engage existing ones
Social Strategy and Branding: Understand how all recruiters need to use social media to be brand ambassadors and really engage your audience
Successful Account Management: Establish a focused approach to managing important sales accounts and develop a greater understanding of your clients' wants and needs.
Telephone Sales: Learn how to use the phone to build relationships and win business using a positive and confident approach.

Image credit | iStock