Big talking point: Life after lockdown
21 May 2020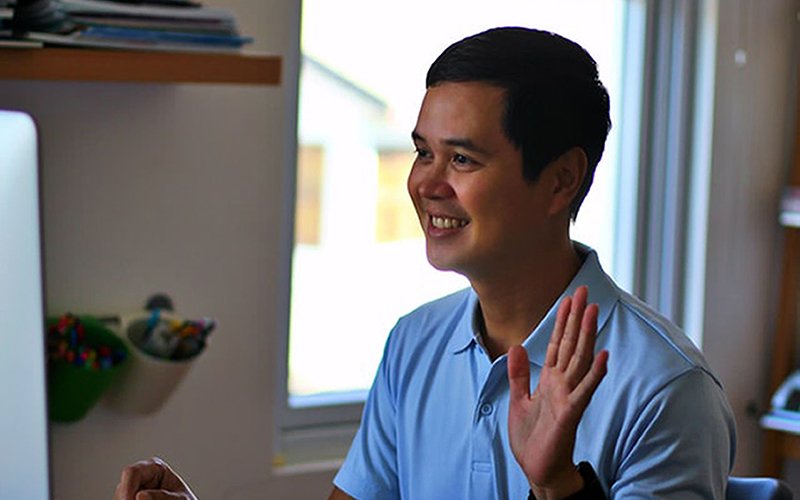 What will change about how we work after the Covid-19 pandemic? And what role will recruiters play in helping to rebuild our businesses?
The global coronavirus pandemic has turned everybody's lives upside down. Never before have economies across the world shut down to this extent in peacetime. Recruiters have already played an important role in helping frontline industries respond to the crisis. As we come out of lockdown, we must help businesses to get back up and trading.
We're just starting to see what this new world might look like, but the outlook may continue to be hazy for some time. The million-pound question is what will recruiters need to offer their clients and candidates to help them thrive again?
How did we get here?
A few months ago, business was booming. The labour market was flying high and most people's worries were about skills shortages.
How fast things change. The REC's Report on Jobs in May showed the steepest decline in permanent appointments and temp billings in the survey's 22-year history. The REC's 'JobsOutlook' survey showed the biggest drop in employer confidence in the economy, although respondents were more positive about prospects for hiring in the near future. Some sectors have suffered particularly badly – the retail, travel, hospitality and entertainment sectors have been hit hard with thousands furloughed or made redundant. The path ahead looks difficult, with politicians suggesting that venues such as pubs and theatres may not open until the end of the year.
By contrast, employment in sectors such as healthcare, food and drink manufacturing, and logistics is holding up well. Regions are also affected unevenly. London, with large numbers of employees in financial services, has seen a dramatic increase in homeworking. On the other hand, regions more dependent on tourism, factory work and sales have suffered terrible job losses.
What can recruiters do?
During the crisis, many recruiters stepped into the breach. Initiatives such as Feed the Nation UK (#feedthenation), run by Staffline Recruitment and PeoplePlus, offered interviews and free online training to find a large, temporary workforce for supermarkets and farms. Many other recruiters offered their professional services to frontline industries such as healthcare on a not-for-profit basis, helping to ensure vital workers were in place quickly where they were most needed.
In the longer term, however, we will need to innovate to help UK businesses reboot, meet new areas of demand, and help people in struggling sectors to recognise their skills and find work.
---
16 percentage point fall in confidence about hiring and investment decisions between March and April, reaching a record low of -21.
250,000 fewer online job postings between 7 March-1 April. -47.1% fall in hiring rates in recreational travel roles advertised. -25.8% fall in entertainment roles advertised.
24% of surveyed businesses in the UK continuing to trade reported that their turnover had decreased by more than 50% from 6-19 April.
59.7% of key workers said their work was impacted by Covid-19 – 39.6% of these said they were concerned about health & safety.
---
How will life after lockdown look?
Nobody can say for certain, but here are some indications. Neil Carberry, CEO of the REC, is certain that the role of recruiters must become "much more strategic than what went before" and they will need to offer clients more advice and support.
It will be some time before many businesses restart full operations. Some sectors will emerge quickly, while others will have to circumnavigate social distancing requirements and border controls.
The government's policies on health and its support for employers will influence the actions, performance and staffing requirements of many organisations for the foreseeable future. Recruiters in all sectors need to watch closely and plan for the best- and worst-case scenarios.
Chris Moore, chair of the REC and CEO of Let's Be More, points to three important factors that will affect recruitment in the near future. First, any regulations imposed by government in response to the crisis, such as new tax rules. Second, new informal rules set by society, such as distancing and working from home. And third, the way businesses in every sector respond to this new order. "The new normal for recruiters will be set in this landscape, and the successful ones will be those quick to grasp this and evolve accordingly," he says.
Long-term sectoral changes could be accelerated by the crisis – the airline industry, for example, may never return to pre-Covid-19 activity because of environmental targets and employers' increased use of conferencing tools. Other sectors' experiments with automation could accelerate shifts in staff requirements.
A higher level of service
Simon Conington, CEO of BPS World, says that Covid-19 signals "a world with more flexibility about where and when people are working and more blurred boundaries between work and home activity". To respond to this, he says recruiters need to increase their activity and level of service to succeed. "Recruiters need to educate themselves and offer advice if they want to be a recruitment 'consultant'.
"This advice should be based on factual research mixed with a recruiter's insight and interpretation," he adds. He recommends asking customers more about the insight they require and passing on information about trends and examples of best practice. For recruitment trends and insight check the REC website.
Heather Salway, HR director at nGAGE Specialist Recruitment, argues that recruiters will need to be more client- and job-focused. "If there are fewer vacancies available, the recruiters that win will be the ones with the strongest client relationships, as clients will turn to the recruiters they trust," she says.
"Managing costs through this transition phase will be challenging as we try to strike a balance between what the business needs during the 'ramp-up' phase and ongoing cost commitments," she warns.
A new start?
Chris Moore suggests that recruiters see this as "an opportunity for a new start – very few sectors will simply release the pause button pressed in March 2020 and carry on from where they left off". He recommends asking questions including: Which sectors and segments will you focus on and why? What size and shape should you be to thrive in the new normal (which may involve tough decisions)? And when will business levels rise again in your sector?
What is clear is that all recruiters must look ahead and ask which skills will be needed in their 'new normal', where the demand will come from and where the people with these skills will be found. The answers may be very different from a few months ago.
---
Top tips for thriving after lockdown
Reflect on your strengths.
Consider how you can do what you are the best at.
Create multiple plans and use scenarios to assess possibilities.
Review data from credible sources.
Establish closer relationships with clients, take time to understand their thoughts and ideas, and the pain points they anticipate.
Stay close to clients without pestering them. Allow them to buy what they need, when they are ready.
Ensure you can work remotely and flexibly and assume your clients can too.
Watch and learn from the most-affected sectors – your clients may be next.
Stay on top of costs and conserve cash.
Analyse your business from all angles and decide what to stop doing, what to change or start doing and what to continue.
Don't ignore the candidates – recruiters with the best will differentiate and win.
Help clients understand how to attract and retain the best talent. Work with clients to refine their Employee Value Proposition.
Help clients to understand their workforce needs and provide the best ways to deliver the people they require, at the right time.
---