Viewpoint: New ways of working
Lorna Davison
22 July 2020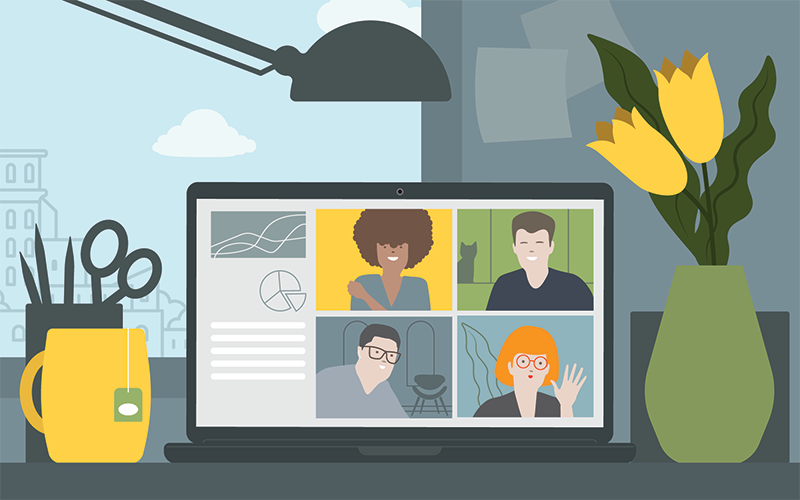 Becoming more flexible out of lockdown.
The coronavirus pandemic has changed the world of work for ever. We already know from headlines of recent weeks that employers of all sizes are planning to downsize or, in some cases, lose their offices completely to reduce overheads, but also because they have seen the effectiveness of remote working.
We are also beginning to see huge swathes of workers being laid off, led by the airline, automotive and retail industries. This trend will only accelerate as the UK Government's furlough scheme starts to wind down.
A survey by the polling company YouGov found that 51% of businesses were intending to make redundancies within three months of the scheme's expiry. Only 34% were confident that all staff would be kept on.
We recently ran a survey of our own staff asking them how they wanted to work going forward. Over 90% said they wanted to carry on working from home because they felt there were benefits in doing so.
While wanting remote working to become the norm, they did want some time in the office but probably only once or twice a month for team days.
Another emerging trend is the increasing demand from employers for flexible workers. Companies are busy rewriting their business plans with the need to police their costs top of the agenda for the foreseeable future.
By flexible working, I am not referring to changing people's working hours or giving them a day off in the week. What I mean is businesses being able to hire flexible workers to meet specific needs or carry out certain urgent tasks. Companies can dial up and dial down subject to their requirements without having to take on the overhead.
One household name recently asked redwigwam to provide it with flexible workers. The brand doesn't know when it will be at full capacity again but needs help to cover territories where they have gaps. Flexible working helps to create adaptable business models.
Flexible working also benefits workers in different ways. For some, it can offer a safety net if they suddenly lose their job; for others it can provide additional income alongside their full-time role while, for some, it can provide all the income they need.
Some companies, such as Kellogg's, Morrison's and Tesco, have already embraced the benefits of hiring flexible workers alongside their regular staff.
Trust is going to be crucial as we start to map out the new world of work. I have always trusted my staff, but many organisations are still tied to the old instincts of 9-5 and presenteeism. Equally, workers are going to need to trust their employers more and understand the scale of pain many of them have been through during recent months. Good two-way communication between employer and workers has never been more important.
The pandemic has turbo-charged some of the changes that were starting to come into the workplace. Many workers don't want to go back to the way things were. Many like remote working while others are keen to take more control of their lives, something that is possible through flexible working.
There are already over 5m people who work flexibly. This number is rising along with the growing acknowledgment of businesses that a truly flexible workforce provides the best platform to emerge successfully from this dreadful pandemic. 
Lorna Davidson is founder & CEO of redwigwam.com
Image credit | iStock