Special Report: Weathering the storm
Colin Cottell
22 July 2020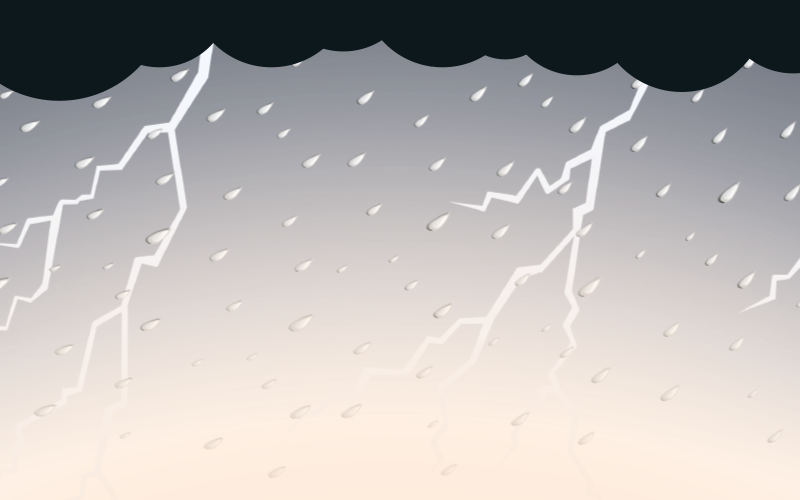 Colin Cottell interviews experts in the sector to discover the secrets of surviving the pandemic
Recruiters face a national and global economic maelstrom, the like of which none will have ever experienced before: at £1.95tn, the UK national debt is now worth more than its economy. And as Recruiter was going to press, the UK economy was predicted to have shrunk by 30% between March and the end of June.
Plus, much of the global economy is in sharp decline. "It's all about survival for now," says Alex Arnot, a non-executive director and adviser to 30+ tech and recruitment businesses.
Recruiters must weather the storm by both securing the variety of financial support and advice available from trusted experts and taking sensible but decisive actions now.
As Recruiter was going to press, the UK economy was predicted to have shrunk by 30% between March and the end of June
War stories
Advisers contacted by Recruiter for this Special Report almost unanimously recommended that recruiters facing rough seas financially during the pandemic contact their suppliers to ask for flexibility in navigating their current arrangements.
Some suppliers recognised the need for flexibility, however others did not.
For instance, Adrian Klean, managing director at ITSS Recruitment, asked the four job boards his company uses for a concession to reflect the reduced number of jobs he now needed to advertise. However, he says his efforts to reduce costs by making savings on the 10-15% of turnover his company spends on job boards was met with inflexibility. "They simply said 'Well, tough luck if you have got a contract with us for 12 months, and you are contracted to take 100 job advertisements, and you don't use them well. That's not our problem. If you don't pay the bill we will simply cut you off'."
At the same time, other recruiters reported greater responsiveness from job boards. "Some have suspended payments for two months, but you can still use them. Those two months are then added to the end of the contract," a respondent said.
In a similar attempt, Nesh Jain, MD of Maxfield Search & Selection, contacted both Bullhorn and LinkedIn to ask them to reduce the fees they charged to reflect the drop in their use caused by a fall-off in business. Faced with "wasting thousands a month on products we no longer used and that stops us hiring in the medium term, we even considered folding what is a good business just to get out of the commitments", Jain says.
In a prepared statement, Peter Markland, SVP of Small and Medium Business (SMB) at Bullhorn, says that after the company granted an initial request for relief from Maxfield in April, he subsequently contacted the company to explain the full extent of that relief, which left Maxfield "very pleased". Jain confirmed that what Bullhorn had offered "has really helped".
A LinkedIn spokesperson Recruiter: "We are providing a range of options to help customers navigate through this situation, including offering a partial or full pause on contracts, depending on what suits customer needs best. Our relationship manager is in contact with Maxfield Search and is working to help them."
That said, Jain told Recruiter, his company was "still paying for product we just don't need".
One respondent to Recruiter's recent reader survey said that s/he was not able to receive any of the UK government's numerous Covid-19 financial initiatives. "I can't furlough myself as I'm chasing invoices pre-Covid-19, which in the rules means I'm officially working on 'income generation', therefore I can't apply for fear of reprisal. I work from home, therefore I'm not eligible for any of the grants available."
When recruiters were asked in our Covid-19 survey what measures they had taken to keep the business going, furloughing staff topped the list of popularity, with nearly 65% taking advantage of the initiative. However, one recruiter told us that their company had cut the pay of all staff by 20%.
How else have recruiters responded to the crisis?
Other actions have included:
Taking advantage of more time to renew statutory requirements such as annual accounts, similar to the six-month extension for renewing car MOTs.
Getting advice and support to help them manage social distancing and implement return-to-work measures to help them get back to business as soon as possible.
Reducing the number of users at a company on certain products.
Exiting from a five-year commercial lease.
Government support for holiday pay accrual for temporary workers.
---
Industry advice: Invoice discount finance
Invoice discount finance is the financial bedrock on which many recruitment agencies rely, allowing them to bridge the period between paying their temporary workers and getting paid by the end client. This works well when the economy is strong, according to Mark Lindsay, founder and director of WeDo Finance. But invoice finance providers say there is a problem with credit insurance.
Lindsay cites the example of a client who likes to insure their debt so that it can be repaid if the end client fails to pay. Although Lindsay's company is prepared to fund their client to insured limits, the client's insurance company are unable to give him those limits, he explains.
"There is a nervousness around insurance companies that payments are taking longer to come in, and maybe one or two companies are going to go out of business, so they are reluctant to insure the debt," Lindsay says.
Credit insurance is particularly hard to get in the care sector, where care homes are struggling financially, as well as in hospitality, tourism and leisure, he says, and to a lesser extent, construction.
In response to insurers' reluctance to provide credit insurance, Lindsay's company has taken the decision to fund a number of recruitment agency clients without credit insurance being in place. Although there is an obvious risk to his own company if a recruiter is unable to repay the amount loaned, Lindsay says he has minimised this risk by providing it only to well-established recruiters, or those with whom it has had a long trading relationship.
See 'Advice from the experts' (below) to find out what others in invoice financing are saying.
---
Insolvency practitioners (IPs) familiar with the recruitment industry say that despite the dramatic hit to hiring from the pandemic they are yet to see a rise in the numbers of recruitment businesses entering insolvency.
They attribute this to the raft of measures introduced by the government to support businesses, particularly the furlough scheme. However, as this support gradually wanes over the late summer and autumn, a spike in companies in financial distress is only a matter of time.
"The pressure will return when such support is withdrawn," says Simon Kite, an IP and a director of commercial finance services company SFP Group. "Most IPs expect to see a rise in numbers before the summer is out and recruitment is likely to be hard hit," agrees Andrew Watling, a partner in restructuring and insolvency at business advisory firm Quantuma.
"The key to optimising outcomes is taking advice and engaging with funders and critical creditors," Watling says.
"By discussing issues early and avoiding being faced with short deadlines imposed by threatening creditors, business owners have a much greater chance of succeeding in saving jobs, businesses and, in some cases, the companies themselves by virtue of the fact that they have time to explore all avenues of investment, funding and restructuring if necessary."
"Engage early is the best advice," agrees Kite. "Don't let everything you've worked for disappear before you seek help. And have a plan. You may find when you speak to an IP that your business can still be turned around even without a formal insolvency process."
Finance options
An IP can help you look at cashflow and overheads, and what financing options are available. They could also help with 'time to pay' arrangements with HMRC.
It's also very important to protect yourself against any accusations of wrongful trading and seeking advice early on will help demonstrate you took the right steps at the right time to fulfil your fiduciary responsibilities – and it could just save your business.
Kim Rayment, a licensed IP, says depending on the attractiveness of a recruitment business to potential acquirers, there are a number of likely scenarios for companies in financial trouble.
"If there is goodwill in the business, if there is a competitor [interested in acquiring the business], or you think you have the ability to sell the business – ideally before it goes insolvent, or if it is attractive [to potential buyers], probably the best option is a pre-package sale or administration, whereby the administrator keeps the business running for a short period of time with a view to looking for buyer for the business."
The key to optimising outcomes is taking advice and engaging with funders and critical creditors" Andrew Watling, a partner in restructuring and insolvency at business advisory firm Quantuma
Attractive contracts
According to Rayment, the outcome for such companies depends how many valuable and attractive contracts a recruitment business has. "If it doesn't have many [attractive contracts] the administrator may come in make a few redundancies, retain the business and sell the remainder in trimmed down form."
However, Rayment continues: "I'm not sure in today's market many people will be looking to acquire a recruiter because you don't know what the new normal is. So I think, probably, right now, if they can't hang on, if you can't raise cash from banks or government or loans or put money back in business or just trim the business themselves, I suspect a good number of them will just go straight into insolvent liquidation, which is effectively making yourself redundant and throwing the keys in and closing up."
---
Advice from the experts
Wendy Allen, manager at PCS Credit Management:
Read the small print in your contracts. "The majority of invoice discounting and factoring will have restrictions on older debts and debtor days, with most facilities not allowing you to invoice discount a debt that is more than 120 days old. So as soon as you hit that 120-day wall, the debt funding disappears within that facility," she says.
A £10bn government reinsurance scheme, launched at the beginning of June, is due to run until the end of the year to underwrite losses with insurers, which should help.
Restrictions on funding older debt highlights the need for recruiters to stay on top of their debtors. "If you collect your cash on time, then you don't have any of these issues; you don't have the bad debt because you have collected the cash already and collected it within the covenant period. So in turn, you don't have the funding restrictions. After all, cash is king."
Glenn Blackman, marketing director, Fund Invoice:
Invoice finance providers have become more cautious. "Some providers within the invoice finance space have tightened their criteria in terms of accepting new prospects, with some becoming a bit more choosy about the clients they will and won't take on," he says. Some have decided to reduce the amount they are prepared to advance, say from 80% to 75%. On the other hand, he says, some funders "have done almost the opposite". For example, Optimum Finance launched a new app that gives a decision and quote within 60 seconds. "Generally speaking, invoice discount finance is as available as ever; it is just a question of knowing where to look."
Jeanette Barrowcliffe, finance director, Meridian Business Support:
"Do whatever it takes to conserve cash. Obvious measures include stopping discretionary spending on travel, entertainment and overnight stay."
Terry Hillier, owner and CEO, People Group Services:
"Apply for every grant available, utilise all government assistance and take the loans. Why? Because it's extremely cheap borrowing, we'll not see these rates afterwards. Keep the money, even if not utilised right now. It's one-year payment free, then five or more years to repay – after which time who knows what the landscape will look like?"
Stuart Hutchison, MD at Recruitment Accountants, a division of UHY Hacker Young:
"Bounce Back loans are generally straightforward, but are only for a limited amount of money. It's a quick fix for some of the smaller recruiters, with a view to then applying for a CBIL loan." CBIL loans are "a mixed bag" Hutchison says, a major problem being the length of the process, which takes six to eight weeks. Recruiters who apply themselves have around a 50% success rate, often applying for too big a loan and suggests that the success rate can be boosted by using an adviser.
Karolina Minczuk, director business service sector, RBS:
"Get fully informed about the financial options available to you on the government's Covid-19 hub website and that of The British Business Bank. To maximise your chances of obtaining financial support when contacting a lender, provide as much information as possible such as comprehensive historical information, an up-to-date trading update, evidence of Covid-19's impact on the business and an overview of the business's actions to react and take control. Also needed is a forecast or understanding of the business's expectations for the next 12 months."
Stephen Perrin, founder, Aperio Financial Solutions:
Recruiters should speak to their landlords about their rent, "not just reducing rent or not paying rent just for the forthcoming quarter, but [speaking to them] on an ongoing basis. A lot of recruiters are having conversations with their landlords".
Chris Smith, partner – debt advisory at Clearwater International Finance:
Although a CBIL can be helpful, "at the end of the day it is still a loan and has to be repaid".
---