Special Report: Getting going again
Colin Cottell
22 July 2020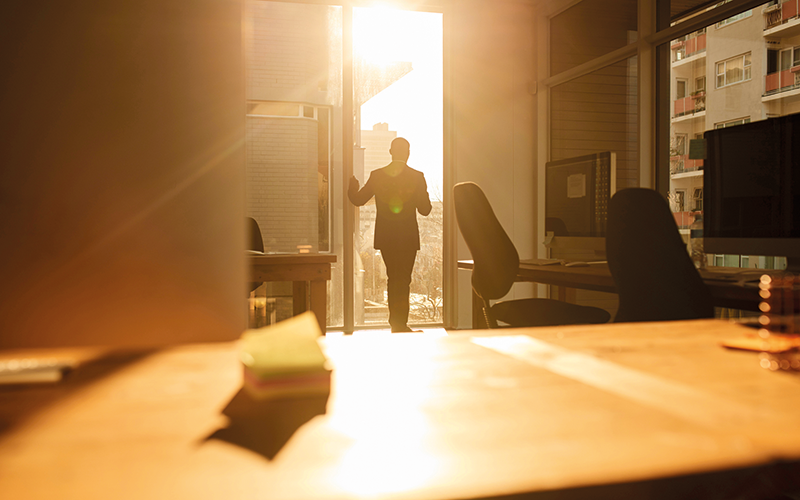 As the economy starts to slowly emerge from lockdown, Colin Cottell looks at how recruitment is faring financially
Unprecedented' is one of the most over-used words when it comes to describing the coronavirus pandemic. But as the months go by and the effects continue to be felt across the UK economy, and indeed much of the world, it is a word that many in the recruitment sector will agree is accurate. The largest monthly contraction in the economy on record in April, a rise in claims for work benefits faster than during the Great Depression and more than 9m workers receiving furlough payments, these are indeed unprecedented times. However, in the midst of this tale of general economic devastation, it is perhaps the stories of individual recruiters that will have most resonance.
"I spoke to one of my clients yesterday. He had been in recruitment for maybe 35 years," says Amanda Hobson, managing director of Easypay Services, a company that provides funding to recruitment agencies. "He is probably five years away from retirement, and basically he said that if he was closer to retirement he would pack it in. He has about 20 temps out when he would normally have 120 out. He has had the £10k grant to help with small business rates, which is a great help, but he needs 50 temps out to break even, and although things are gradually picking up, he is still losing money."
Heartbreaking stories such as this are not confined to this construction recruiter, of course. According to Hobson, as the effects of the lockdown began to bite, at one point half of her 80 recruitment industry clients had no business at all. A survey of Recruiter readers conducted during the lockdown confirms the everyday experiences of recruiters up and down the country, with 74% saying the pandemic "has negatively affected my business". And while 13% said their business was "faring well financially" or "faring ok", 9% admitted that they "may need to shut down".
"A number of recruiters have seen activity levels drop off quite substantially, in April and May – maybe 50% of the level in March," says Mark Cardiff, partner, recruitment sector lead, at business advisory firm BDO. "These are important lead indicators of profits and revenue six to eight months down the track."
I am not saying that there aren't tough times ahead and that there won't be tough decisions, but what I am saying is that you can mitigate these by having really strong, robust plans"- ALEX ARNOT
Although recruiters in areas such as healthcare, logistics and pharmaceuticals have done relatively well, other sectors such as retail, hospitality, travel and leisure are still bumping along the bottom at best, with little sign of recovery. According to the Recruitment & Employment Confederation's (REC) 'Report on Jobs' published in June, following record drops in April, there were "further marked drops" in both permanent and temp billing in May. And although APSCo's (Association of Professional Staffing Companies) Covid-19 London Vacancy Tracker, published in June, showed a small increase in recruitment activity of 1.8% in May when compared to the first quarter of the year, APSCo said job openings remained "significantly down".
Even as the UK begins to open up areas of the economy, it is clear recruiters are not out of the woods yet, with figures showing the number of vacancies dropping to 318,000 in May, less than half the number of vacancies in March. In comparison even during the 2008-09 financial crisis, the number of vacancies never fell below 400,000.
However, amidst all the doom and gloom, according to those that provide recruiters with financial support and advice, there is much that recruiters can do to ensure that they not only mitigate the financial effects of the coronavirus pandemic, but emerge ready to take advantage of the undoubted opportunities that will certainly arise. Alex Arnot, non-executive director and adviser to more than 30 tech and talent businesses, strikes an optimistic note. "I am not saying that there aren't tough times ahead and that there won't be tough decisions, but what I am saying is that you can mitigate these by having really strong, robust plans. Things will improve, we will come out of this. But it's the smart people who start planning now who are the ones who are going to take that 'first mover' advantage."
Image credit | iStock