Viewpoint: Survive, and then survive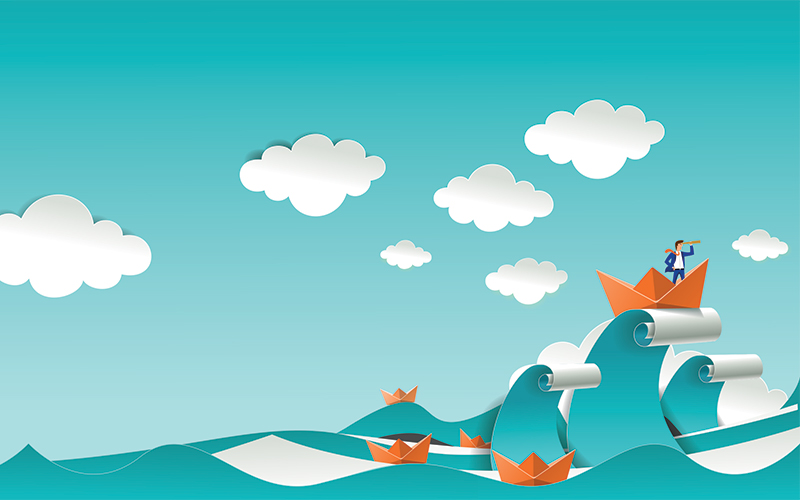 Finding your way in a volatile future
Only a few weeks ago few of us could have foreseen the current crisis – lockdown, furlough, shutdown. It's definitely not business as usual. The market has disintegrated, and most of us are battling to survive. Here's what we're expecting:
We will be in a prolonged recession with a debt-laden government. Austerity will be the word: higher taxes, lower levels of business and consumer spending, and inflation.
Manufacturing companies will likely restructure their supply chains to manage risk, adding local second-source suppliers and building more buffer stock. This will smooth out variability and reduce some agency requirements, while producing opportunities with the new local suppliers.  
We have seen the value of key workers recognised over the past few weeks. Perhaps there will be a move to protect their wages… perhaps even proposals for a 'NKW' (National Key Worker wage or levy).
We also expect to see a levelling of the playing field with IR35 reform for the private sector, raising the cost of professional blue-collar agency workers.
Companies will bring back 'in-house' agency workers who cover 'normal operations', leaving just the variable element to be covered by agency.
We expect more enforcement and regulation of disreputable players, encouraging greater compliance. Consequently, we expect a more 'open-book' regime with agencies covering mainly variable requirements and a recognition of the value added by an agency, together with commensurate margins.
But first, to survive the current crisis and to provide a strong, healthy foundation for greater resilience in the volatile future, we suggest:
Cash is king. No matter how much effort and investment you have put into your business nor how much your future business opportunities could be worth, if you have run out of cash, your business is valued at nothing. If you can, renegotiate your debt position. But if you run out of cash, and you have no source of friendly short-term financing, your business could be in trouble.
Cut costs early and don't procrastinate. Taking those tough decisions and erring on the side of caution means that you are prepared for the worst, (while still hoping for the best). Swift, decisive cost-cutting will give you competitive advantage over those who delayed the inevitable and spent too much.
Avoid unnecessary risks. Large companies will try to extend their payment terms, effectively making you their bank, where you share their business risk but have no control over them. The longer the payment terms, the larger the debt and the higher the risk of their business failing. Don't be tempted to trade with high credit-risk clients with long payment terms unless you know your client is a safe credit risk. The worst thing that can happen when you are operating hand-to-mouth is for a client to cease trading leaving you with substantial debt, and you suddenly run out of cash. Private equity-backed companies should be avoided unless they offer short payment terms because they are known to be ruthless and will close down a failing investment without a thought for its creditors, ie. you.  
Keep to your values and principles. In these testing times, you must stick to your principles and not compromise on your values. Treating your clients, employees, candidates and partners fairly will be remembered and repaid with trust and loyalty and will ultimately give you competitive advantage. And finally…
Maintain your agility. Ensure that you have the resources and the capability to react quickly to any opportunity as it arises. When cutting costs, always think about how quickly you can reactivate your operational capability.
Picture Credit | iStock