Alan Furley: Does Covid-19 present us with an opportunity to address inequality at work once and for all?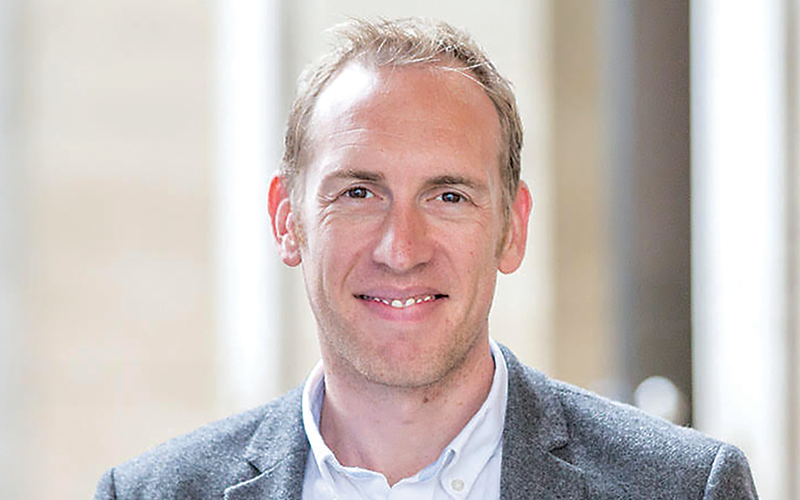 Covid-19 highlights how far we still are from having an effective D&I agenda
It was maybe on the sixth day of lockdown (so, so long ago!) when it occurred to me that women must be set to be the worst-affected by lockdown and this virus in general.
My wife and I were sitting on the sofa talking about what the world of work would look like in the future, both of us agreeing it will be very different. She works in the NHS and so as a key worker this has meant we have ongoing nursery care and are able to fairly equally share work and home juggling (though she may feel differently).
But we appreciate it's very different for a lot of other people. While many women will still be able to work, there is a serious consideration on how this will affect them after we go back to 'normal'.
According to government stats, 40% of employed women work part time, compared with only 13% of men. So, women who are in straight relationships would be most likely to be the ones earning less, meaning men's roles will surely have taken priority.
Despite a pretty deep dive search into the same info for women from minority backgrounds I couldn't even find what this looks like (I'd be very happy to hear from someone who knows).
But even this aside, women are likely to have been 'pushed back' into the household caretaker roles that keep the fires burning and the world turning but are not regarded as economically viable or valuable.
Parental roles in the situation where the man's job has taken priority will have fallen squarely on the shoulders of mothers – I'm not saying that dads out there are not doing their bit, it's just that this is how we, as a society, are organised. In some respects, a bit in the dark ages!
Looking into this further and it transpires that 90% of lone parent families in the UK, which represents about a quarter of the total number of families, are mums. Again, I'm not saying dads are not or would not do more, but we are potentially facing a crisis of women not being able to get back into work for a long time as the market bounces back due to the complex nature of childcare and available work.
I've seen some great examples of entrepreneurs stepping up, pivoting and helping our efforts in the fight against Covid-19, and happily celebrated these heroes. But maybe men have been given a disproportionate chance to be in this position.
Let's make sure to remember the heroes, often females, that are staying at home.
We must keep this front of mind, especially as recruiters, and be active participants in addressing this important agenda, to ensure that the work that has been done in these areas for decades is not lost.
We must approach the 'recovery' period, where business and communities come back to life, with a fixed mindset on how this will impact immediate decision making and long-term search initiatives.
Improved flexible working will be part of this, but it's also important we don't overlook those who have limited 'work' experience in this time as they were the natural choice to step back.
After all, it shows how far we still are from having a diversity & inclusion agenda that is anywhere near to being effective – this could be an opportunity to address it once and for all. 
Alan Furley is a director at ISL Recruitment