Self-employed could be at risk despite record unemployment levels
Self-employed could be at risk despite record unemployment levels
15 March 2017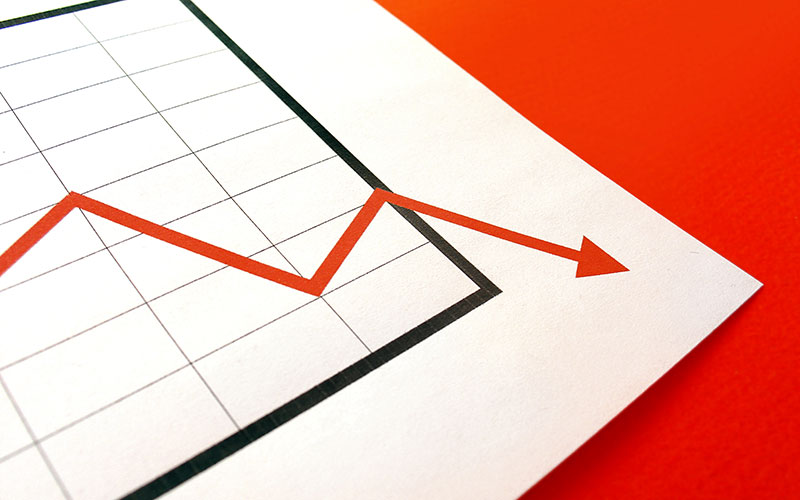 While unemployment has fallen to its lowest levels in more than 40 years, growth in the number of self-employed people could be at risk.
This is the warning from Mike Cherry, national chairman of the Federation of Small Businesses.
Today's figures from the Office for National Statistics reveal a 31.85m people are currently in work, 15.1% of which are self-employed, 148,000 more than this time last year.
But Cherry warns the Chancellor Philip Hammond's 2% increase in Class 4 National Insurance Contributions, announced in his Spring Budget Statement, last week, put this growth at risk.
"Self-employed people take on risk and forego employee benefits to pursue a personal vision. This needs to be recognised in our tax system," Cherry said.
"If the chancellor is serious about encouraging the risk-takers who drive our economy forward he must abandon this unwarranted tax-grab on the self-employed."
*Cherry was speaking ahead of today's announcement by the chancellor that planned increases to NICs have been dropped. In a letter to Tory MPs, Hammond said: "There will be no increases in... rates in this Parliament." See tomorrow's recruiter.co.uk for more on the government's U-turn on NICs.
The figures also reveal the unemployment rate fell to 4.7% in the three months to January 2017 – the lowest since the summer of 1975. However, wage growth slowed to 2.2% from 2.6% in the previous three-month period.
Commenting on the figures, Recruitment & Employment Confederation chief executive Kevin Green said: "The UK jobs market has broken records again, with the employment rate reaching 74.6%. The number of people entering work has accelerated, with 92,000 more jobs created between November and January. Unemployment is at the lowest since the mid-70s.
"Despite pay growth slowing to 2.2%, REC data shows that starting salaries have risen in the first quarter of 2017. Employers are boosting pay offers to compete for the limited talent available. Whilst this is good news for individuals looking to move jobs, hirers are concerned about how they can sustain higher starting salaries – there's only so much they can do to find people to fill jobs.
"We urge the government to be mindful of the skills shortage during the upcoming Brexit negotiations. Securing the rights of EU workers in the UK should be the number one priority. Employers in healthcare, construction, and agriculture especially are heavily reliant on EU nationals – we must reassure these people about their future in the UK."
Also commenting on the figures Doug Monro, co-founder of careers site Adzuna, said it is encouraging to see the jobs market leading decision making, as the rise in the National Living Wage fuels the wheel of fortune and the employment rate remains at its highest level.
"Employment and self-employment are no longer seen as goals at different ends of the pitch, but part of a more united whole, following the rise in the number of part-time and full-time employees. Companies such as Asda have adapted to the changes in the labour market, offering a pay rise to employees if they voluntarily sign up to their new flexible contracts.
"As the temperature warms up, the jobs market is also coming to the boil but the UK will have to work hard to ensure ongoing Brexit negotiations don't introduce a cold front. It shall be interesting to see which sectors fare well and those that appear most vulnerable to the respective changes include construction with recent headlines suggesting 2000,000 jobs could be lost of the UK loses EU single market access. The UK can bask in the glow of the current employment climate, but we must be wise to how quickly things can turn." 
Also commenting Lee Biggins, founder and managing director of job board CV-Library said: "It's positive to see that the number of people in work has increased, with unemployment rates at the lowest they've been for over 40 years. Business and candidate confidence remains high across the nation, and our own data for Q4 2016 supports this, revealing that businesses were continuing to invest in their employees during this time, with salaries rising across a number of major UK cities, some increasing by as much as 14.9%. 
"Furthermore, jobs were up by 14.4% in the last quarter, suggesting that employers are looking to expand their workforce, which is great news for eager job hunters. This places the UK labour market in a good position for the year ahead."
And John Salt, group sales director at careers site TotalJobs, described the figures as a strong endorsement for the state of both the UK job market and the economy as a whole.
"Despite ongoing uncertainty around whether we might have a soft or hard Brexit, employers have continued in their drive to attract and hire talent, further reinforcing the UK's candidate led market.
"With further economic and political uncertainty ahead, employers who continue to hire with confidence, and with the candidate's needs firmly in mind, will be best placed to remain competitive in a challenging market."