Bonnett builds the Foundation into green jobs
10 November 2023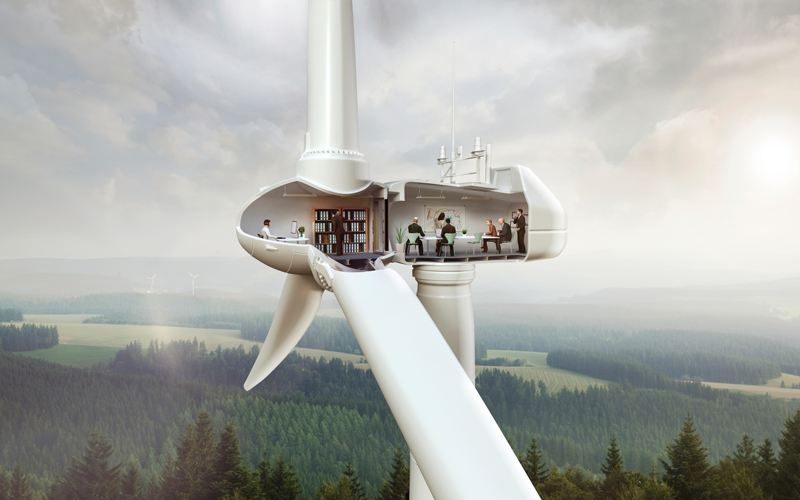 PageGroup's Joanna Bonnett, founder of the Green Jobs Foundation charity, is breaking down barriers within the business community by moving away from silos and egos to work together and transform green employment.
Joining mega recruitment firm PageGroup as group treasurer, Joanna Bonnett spent her first two years working on "very large transformational projects" within the finance arena.
If transforming the organisation's bank accounts and payment gateways globally weren't sufficiently sky-high achievements, Bonnett subsequently led the company, and also is a leading UK force, into the blooming of a new world: green jobs.
"Because a treasurer is a very externally-focused role, I was able to see on the horizon that a lot of other industries – perhaps not the professional services industry but a lot of others – were starting to talk about sustainability," she says. Recognising sustainability's rising significance to business, Bonnett says she "championed" the cause with PageGroup's main and executive boards, saying:
"I think we need to look into this. This is really important. We are a people business. We have a large demographic of millennials within our employee. They really care about this. Not only is it the right thing to do from an environmental or a social perspective, but actually, this makes really good business sense to us.
"So I then started proposing to the main board what PageGroup should do, what would sustainability at Page mean?"
On other projects at PageGroup, Bonnett said she usually provided a recommendation and another team or individual then took the work on through execution. "On this occasion, it was 'No, you are the right person'," she says she was told, "and that 'the fire in your belly means this is your project to run. And so, can you take this on, in addition to group treasury?', and so that's exactly what I did. I've not looked back; I have thrown myself in sustainability.
"And this is very much in my personal space as well."
Now, the Australian native has a key role outside the day job to play in the UK's sustainability drive. As well as fulfilling her separate, full-time role at PageGroup as head of sustainability and group treasury, Bonnett is the founder of the Green Jobs Foundation charity, which seeks to support the UK's transition to future green skills and jobs.
This is about ensuring we have an independent voice surrounding green jobs"
"This is about making sure that we as a society have an independent voice surrounding green jobs – you know, what do they look like? Are we able to see independently that the jobs are going in the right areas, the right regions, the right local authorities, perhaps? Are they good jobs? And are they going to help us meet our net-zero targets? It's very, very exciting," she said.
The Foundation has just released its first 'State of the Nation Report', which details the progress made in the creation of green jobs in the UK.
Key findings include:
280,589 green jobs were advertised in the UK in 2022, amounting to 3% of all jobs advertised, 35% more green jobs advertised in 2022 than existed in 2020 and a 43% increase in green jobs advertised in 2022 compared to 2021
Green jobs have a salary uplift across all levels of employment and skills, indicating green jobs represent a significant opportunity to get more of the population earning above the real living wage threshold (see box-outs).
Over the last year, Bonnett has been dotting the i's and crossing the t's of getting the Foundation into gear and running. "I'd say that's the unsexy part of starting a new foundation," she says wryly. "Making sure we've got the right documentation in place, the right governance structure in place, you know, going through the Charity Commission's application process.
"It's also about making sure we've got those right collaboration partners."
I went: Just a second, no one is looking a green jobs from an entire system's perspective"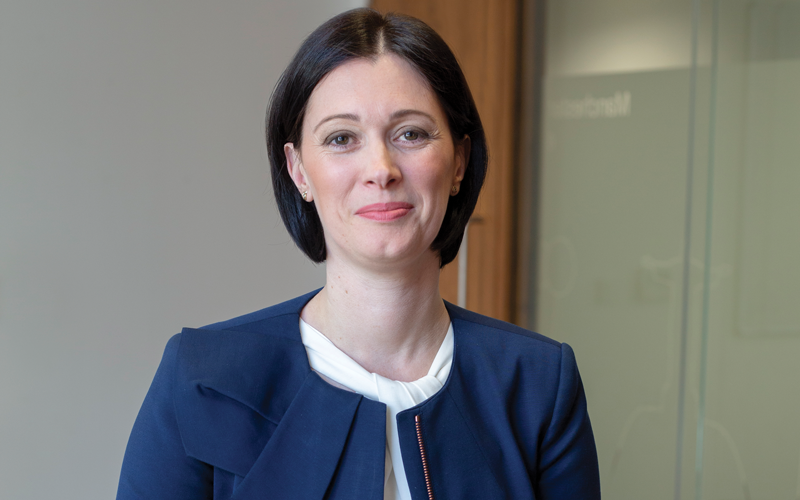 Asked what prompted her to start and build a foundation, Bonnett attributes the germ of the idea to her four-year participation in the Association of Corporate Treasurers (ACT), of which she is currently chair. "It was very clear to me that there wasn't the right sort of governance process in place with the green jobs agenda," she says. The ACT leads treasury professional qualifications globally, "but I could see very clearly we didn't have the same sort of resources in the green agenda".
But what ignited the spark was her return to university studies. "I went to Cambridge University to study one of their nine-month courses, a post-graduate certificate in sustainable business. That course challenged my thinking!" she says. She embarked upon independent research, planning to look "at what recruiters and PageGroup could do and the recruitment industry: what would the impact of climate change be on their financials – you know, the revenue within the industry".
Her tutor challenged her thinking further once she had completed that piece of work.
"I give him full credit," she says. "He said, 'I don't know what you're grappling with, but you're grappling with something much bigger. I need you to go away and read up a couple more books'. He goes, 'I don't know the answer but I know you know it, but you don't realise you're looking for it'."
Bonnett read the books her tutor had recommended, and "it was like a lightning bolt that hit me! I went: Just a second, no one is looking at green jobs from an entire system's perspective, thinking from the very beginning to the very end. I thought, surely, it can't be just me thinking about this?
"The answer was, there was a collection of people doing amazing things but in their silos and usually, the silos prevented the ego or the ego prevented them leaving their silo. And that's where it became very clear there was no one with that independent voice attached to the green jobs."
So Bonnett once again stepped up to a mission. "It became very clear to me that it was something I needed to do. I don't think it is about me; this is much, much bigger. And this is why I'm pulling people together now to say, right, we're doing this together. We can solve these big, big challenges not only for the employment industry, but also for business and so that's my mission.
---
Green Jobs Nationwide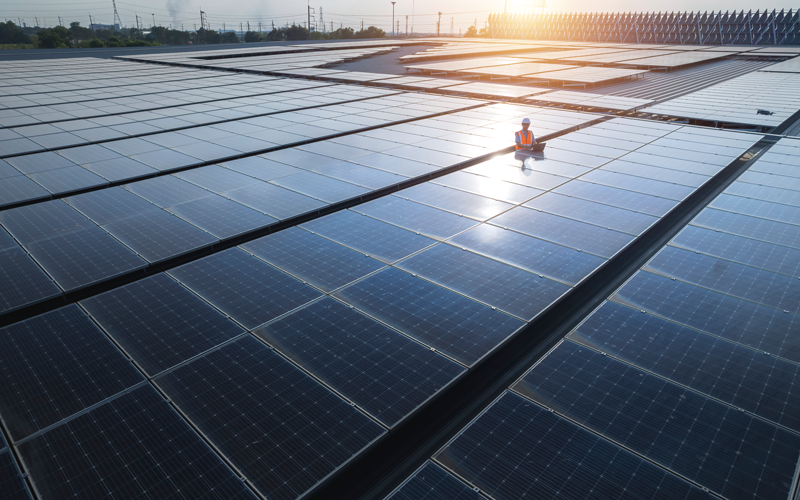 Scotland showed a large salary uplift of 29% for green jobs advertised in 2022 compared to the average advertised salary for Scotland that year. "This is partly due to the large amounts of managerial roles related to offshore facilities," the report said. All UK regions aside from London showed large salary uplifts for green jobs of between 6% (Northern Ireland) and 29% (Scotland). London was "the anomaly", the report said, "showing a green job salary uplift of just 2%". However, sustainability consultant, manager and carbon analyst were three green jobs particularly in demand in London in 2022. Large salary uplifts for advertised green jobs were seen in the North: 25% in the North-East and 20% in the North-West. However, the report also pointed out that these large salary uplifts in the North are partly explained "by salaries generally being low in these areas".
Source: 'Green jobs: State of the Nation report'
---
"I've got an amazing team helping me at the moment; it's an A team of volunteers."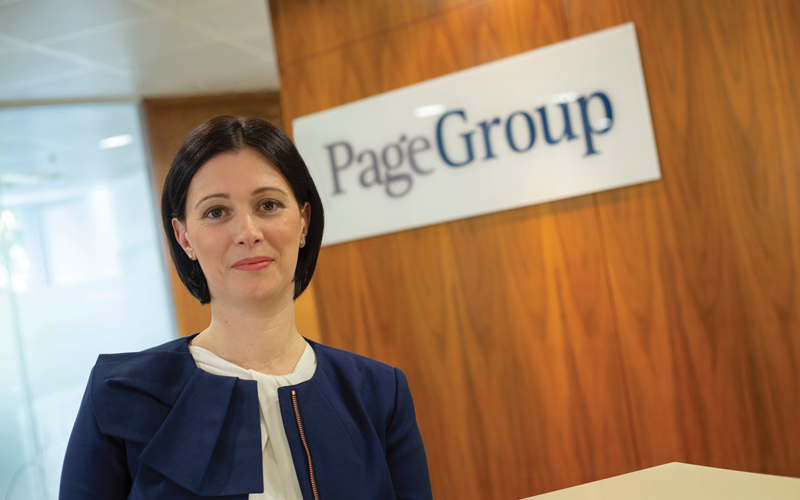 What first step should recruiters take to contribute to a sustainable agenda? "This is about working with your 'superpower', whether you're a professional services company, say, a law firm. With law firms, I suspect that their core skills affect what their profession is. Their 'superpower' is their regulatory knowledge, their ability to represent people that perhaps can't afford their services.
"So," she continues, "for us [PageGroup] as a recruitment company, it's the reason we set our target for changing 1m lives by 2030. And that's because we know our superpower is about giving people jobs, getting people jobs, and very specifically looking at the underrepresented groups, whatever they may be, and getting them into employment where perhaps they would not previously have had that privilege or the advantage to get that first step on the ladder.
"That's where we as PageGroup can transform lives. And that's exactly what we have been doing."
At PageGroup, the sustainable agenda also includes working on their environmental footprint, "making sure that all of our offices are low carbon – and this is in a variety of different forms", Bonnett says. "The easiest way to describe it is making sure that we are engaging with renewable energy in each of the locations now, which involves negotiating with landlords because we don't own the building. So, it's actually a lot harder to do than perhaps on the face of it.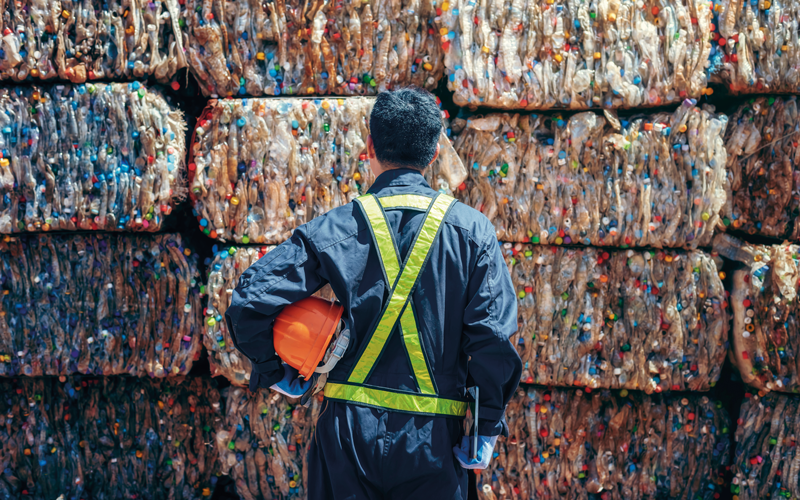 "We talk to our employees about the right way of travelling, so this is commuting as well as within the actual business. We look at our laptops and our IT equipment to make sure all of our environmental electronic footprint is also reduced as much as possible."
Bonnett is also working with "the entire recruitment industry" in ensuring the right structures are in place within regulation "that will come through in a couple of years' time", affecting clients and their workforces "within the climate change space".
More immediately, in early 2024, Bonnett hopes to announce the foundation's panel of trustees and founding partners, a collection of businesses from different business sectors. As the report reveals, City and Guilds have been "a huge backer" and PwC in these early days. "We are getting a collection of different businesses from different business sectors," she says.
More broadly, she says: "It's about breaking down those barriers within the business community to say, ok, this is bigger than company one or company two or three. Let's work together, let's move our silos away and our egos, and then let's transform."
---
Top 20 Green Jobs Share
By Local Authority And Region
Copeland – North-West – 6.8%
Barrow-in-Furness – North-West – 5.9%
Sedgemoor – South-West – 5.1%
Gosport – South-East – 4.7%
Aberdeen City – Scotland – 4.5%
Warrington – North-West – 4.5%
Hartlepool – North-East – 4.4%
Argyll and Bute – Scotland – 4.4%
Perth and Kinross – Scotland – 4.2%
Lancaster – North-West – 4.1%
Eden – North-West – 4.1%
Plymouth – South-West – 4.0%
Stroud – South-West – 3.7%
Swindon – South-West – 3.7%
Tewkesbury – South-West – 3.7%
South Oxfordshire – South-East – 3.7%
Highland – Scotland – 3.6%
Warwick – West Midlands – 3.6%
Comhairle nan Eilean Siar – Isle of Lewis, Scotland – 3.6%
North Dorset – South-West – 3.4%
Source: 'Green jobs: State of the Nation report'
---
Image credit | Getty | Pagegroup | Shutterstock