IN FOCUS: Tech trends for 2024
Sue Weekes
10 November 2023
IN FOCUS: Tech trends for 2024
What will recruitment technology companies be offering recruiters and resourcing professionals next year and beyond to source the right talent the most effectively? We asked a number of experts in the field to share their ideas and what to look out for.
Toby Culshaw, global head of talent intelligence: Worldwide Amazon Stores, and founder of the Talent Intelligence Collective
Generative AI augmentation to enhance recruiters rather than full automation: Using AI tools like chatbots and writing assistants allows recruiters to do more with less, without fully replacing human roles. This balances productivity with budget. This also gives a risk of outreach message volume increasing dramatically. Cutting through the noise and creating a unique positioning will be very difficult. This could trigger a return to more traditional sourcing offline.
Increased use of analytics and algorithms for data-driven hiring: Leveraging more talent analytics, talent intelligence, predictive modelling and algorithms to source, screen, assess and match candidates can improve outcomes and reduce wasted time and resources. This focuses spending on what works.
Adoption of vendor recruiting tools with embedded AI: Opting for recruiting tech stacks and platforms where machine learning and natural language processing are baked in. This avoids needing to build expensive AI in-house. The focus is on maximising value from vendor partnerships.
Wendy McDougall, chief fish, CEO and founder, Firefish Software
Data-driven recruitment: Advanced analytics and data-driven insights will guide recruitment strategies, helping companies understand where to find the best talent and how to appeal to them.
AI-powered processes: Through the evolution of built-in AI, recruiters will drastically reduce the time that it takes to identify and place top talent.
Tech stack consolidation: As costs remain a focus for business owners throughout 2024, the emphasis on consolidation within their tech stack and retaining only critical tools will be a focus.
Keith Rosser, director of group risk at Reed Screening
Increased use of AI in recruitment: In March 2024 we have a virtual session of the All Party Parliamentary Group on Modernising Employment dedicated to the pros and cons of AI in hiring. It's already starting to be used by candidates and recruiters; we have by no means seen the bigger impact of this yet, but it is coming. New York has already started to legislate, as has the EU – keeping recruitment human in the midst of the AI storm will be essential.
Rise of digital recruitment business models with no physical presence: How will fully digital recruiters begin to take marketshare in 2024 and how will government respond to the threat of offshoring and extraterritoriality?
Digital hiring phase II: The Digital Information Bill is set to pass and get Royal Assent enabling the potential of greater data sharing between government and recruiters. Alongside the rise of open banking and automated HMRC Gateway checks revolutionising the referencing process, both DBS and Disclosure Scotland are working on their digital policies and digital hiring phase II is coming into sight. It is an aim that in 2024, everything is in place to bring about the registration of candidates completely remotely in hours.
Joseph Slavin, chair of the Recruitment Events Co and Occy; board adviser to Get-Optimal
AI and genuine ignorance: Naturally, AI will feature at the top of this list but I would also like to point out that 'genuine ignorance' or 'GI' will be even more pervasive. By that I mean the continued lack of attention paid to candidates – who take their time to apply for a job online – who never hear back, are never told where they are in the process and are routinely ignored. This 'GI' will get worse as the balance shifts to the recruiter due to job scarcity. Surely there is an opportunity here for an applicant tracking system?
AI tools such as ChatGPT for applications will obviously continue to expand: Everyone's game will be raised, albeit a bit artificially. Also, an AI tool such as Sonara can apply for literally hundreds of jobs on a candidate's behalf, and Adzuna's Prepper tool can help candidates with interview questions and answers.
This incursion by AI will cause two seemingly opposite reactions: One is a rush to blockchain tools such as CV Wallet to authenticate that candidates are who they say they are. The other seemingly opposite reaction will be an increase in old-fashioned, face-to-face meetings, for example, at universities to make sure candidates are genuine.
Dean Sadler, CEO, Tribepad
Bias reducing tech: At Tribepad, we're committed to reducing bias in recruitment. We predict a growth in technology that is constantly checked and monitored to ensure it doesn't perpetuate bias, but addresses it. And this will be a partnership. A mix of humans who are learning new skills to prompt AI effectively, and clean up data that is fed into it; humans who know how to analyse results, and effective technology that has been trained to reduce bias and boost inclusivity.
AI and machine learning: AI will change everything and nothing. Just like email replaced letter writing at a time when nobody did that anymore, it's now ubiquitous and most people send many each day, and so it will be with AI. It will be all pervasive and yet people won't notice it. However, it will hide the truth. Questions will be asked such as: Did the candidate really write this covering letter? Do they really understand this topic? Do they really have the skills they say they do? We will start to question things more and critical thinking is no bad thing.
Predictive analytics: By automating the often time-consuming task of screening, clients know that they can focus on the really important part of recruiting – building a relationship with their preferred candidate and getting them to sign the dotted line. Predictive analytics saves time for hiring managers, reducing the time and resources needed to find and hire the right talent, enhance the hiring process, and be faster and more targeted, freeing up capacity for working on more strategic work.
Matthew Jeffery, director, UKI talent attraction & acquisition (TA2) leader
Companies are looking at how to implement AI into their recruitment processes: This is whether it is being used for pre-screening, or using ChatGPT for writing content such as job advertisements, blog posts and interview questions. AI will help organise unstructured HR and recruitment data. Meanwhile, candidates are using AI to write their CVs to 'help' them pass company assessments.
Identifying top talent: Companies will be able to identify top talent, faster and quicker, and reach out to them. This is where the competitive advantage will creep to those companies who realise that whatever hyper personalisation AI will bring, it is not the human touch that candidates crave. AI may identify where the talent is but employment brand teams will have to be ever more creative in disruptive marketing techniques to stand out.
Companies will revert to more in-person assessments: AI will aid the passing of assessments to such a degree that top marks will be routine. So while AI will level the playing field for companies big and small to locate and pre-screen the best talent, the best of the best recruiting teams will laser focus on the art of building human relationships and creating disruptive marketing to be unique in a crowded talent marketplace.
---
IN BRIEF
Harnessing the power of potential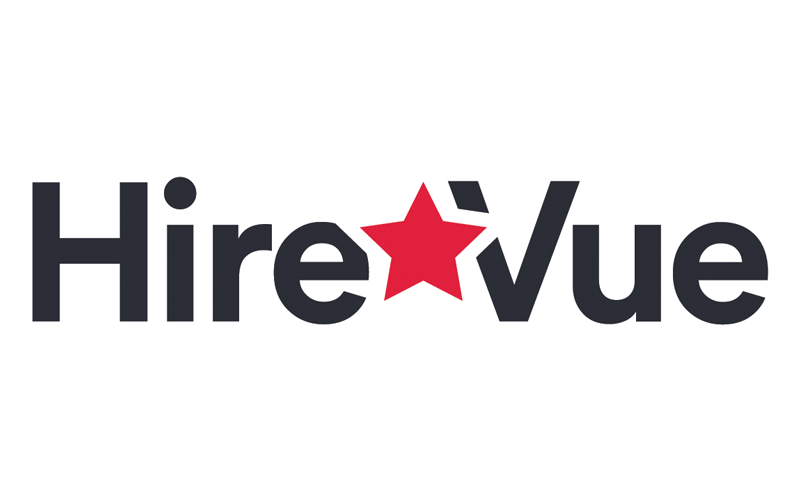 HireVue is introducing a new category for hiring based on skills and potential called "human potential intelligence". Relying on the constructs of the past like CVs and job descriptions falls short in identifying potential, says HireVue. It will use AI to evaluate candidates based on potential, skills and interests. Aligning with this new approach is the launch of Find My Fit, an application that claims to offer "precision job matching" ensuring that candidates aren't merely directed to open positions but to roles that are a genuine fit with their unique skills and potential.
---
Speed dating for recruitment?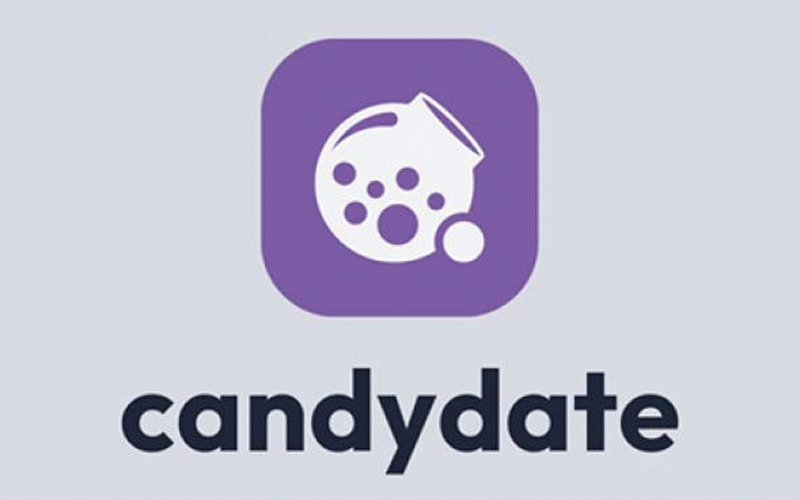 Candydate.app is an applicant matching system (AMS), which uses short videos and assistive AI technology to transform the hiring process. It describes itself as "TikTok meets Tinder but for recruitment". Candidates directly apply to a job using a link or QR code and create a short video expressing their personality and compatibility with the role. The approach mirrors speed dating says the developers, "where compatibility is often gauged in the first few minutes". AI and advanced algorithms are used to evaluate applicants on a broad range of factors to establish their alignment with the role and company culture.
---
A bright future for interviewing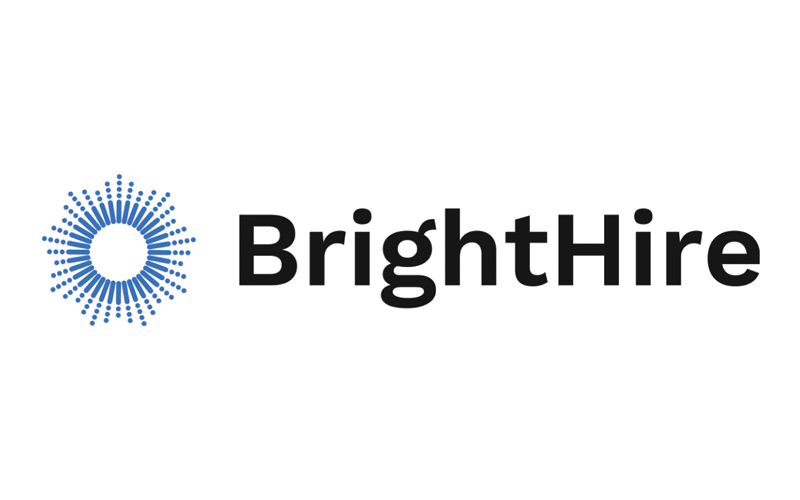 The interview intelligence platform BrightHire is integrating with the applicant tracking system Rippling Recruiting. It means that hiring teams can add BrightHire links to all of their interviews with a single click. BrightHire's software will handle the recording and transcribing as well as writing all of the AI-powered interview notes from phone and video interviews. It will also show hiring managers what interview questions to ask. After each interview, BrightHire will automatically convert the conversation into AI-powered notes that are shareable.
---
Image credit | iStock | Hirevue | Candydate | BrightHire