My Brilliant Recruitment Career – Rachel Dalboth
Rachel Dalboth
21 May 2020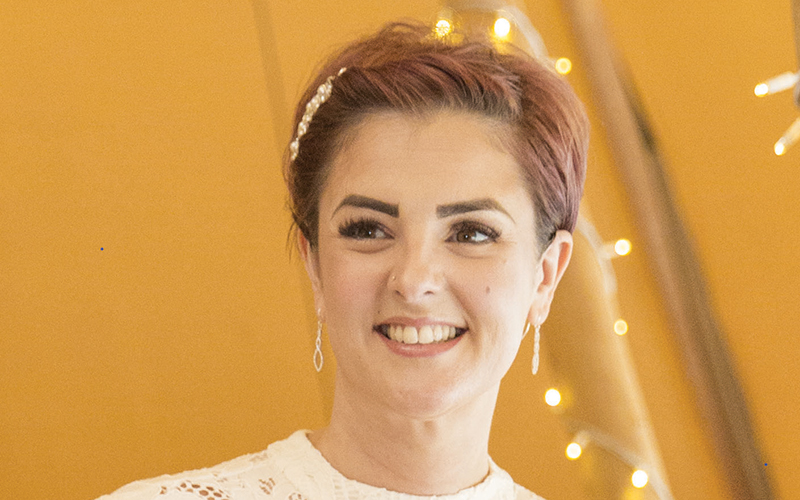 Rachel Dalboth is strategy & capability director for The FIRM
What was your earliest dream job?
To be a pop star! The dream came to an end when I tripped over my microphone wire during an audition aged nine. I do still sing – I just don't let many people hear it nowadays!
What was your first job in recruitment and how did you come into it?
This sounds made-up but is 100% true. I did work experience at Nokia in HR and recruitment and loved the recruitment part. They offered me a temporary role after I finished sixth form. I was devastated when it ended, went into a recruitment agency and said "I want to work in recruitment at Nokia". The recruiter said "erm, that's quite specific" and I said, "I'll wait". As I said it, the fax machine went and it was a role for a recruitment officer at Nokia in another division! I got the job and stayed there five years!
Who is your role model – in life or in recruitment?
One of them is my current boss and colleague, Emma Mirrington. She has some amazing recruitment experience. She is one of the most level-headed, smart people I know and I've always admired the way she lives up to doing business right by doing the right thing.
What do you love most about your current role?
I get to do many of the things I love – strategy, training, presenting, writing – while also using my 22 years of recruitment experience. And I work with an amazing team.
What would you consider to be the most brilliant moment of your career?
Going into my first management role at Unilever. I had wanted that step up for so long and whilst it was a lot harder than I had anticipated, going from a local to global role, and leaving operations behind, I learnt a lot!
Recruiters are great at coming together to help each other out. There is a real sense of community out there at the moment"
Laugh or cry, what did your most memorable candidate make you want to do and why?
It was a bit of both to be honest. Someone came in for a fairly senior role, but it quickly became clear we were not going to hire them when they started talking about being addicted to radioactivity and then checking the room for a bugging system…!
What would you regard as your signature tune?
My dance-around-the-kitchen song is probably This Is Me from The Greatest Showman.
What has been your sanity go-to during the lockdown so far?
Wine! No, seriously – walking in our local nature reserve with the kids. It's so pretty this time of year and it's good for the soul to breathe in some fresh air and get back to nature.
What have you learned about recruitment during lockdown?
That recruiters are great at coming together to help each other out. There is a real sense of community out there at the moment.
As told to Roisin Woolnough