Alan Furley: So, here it is. 2021. Are you ready for it?
Alan Furley
25 January 2021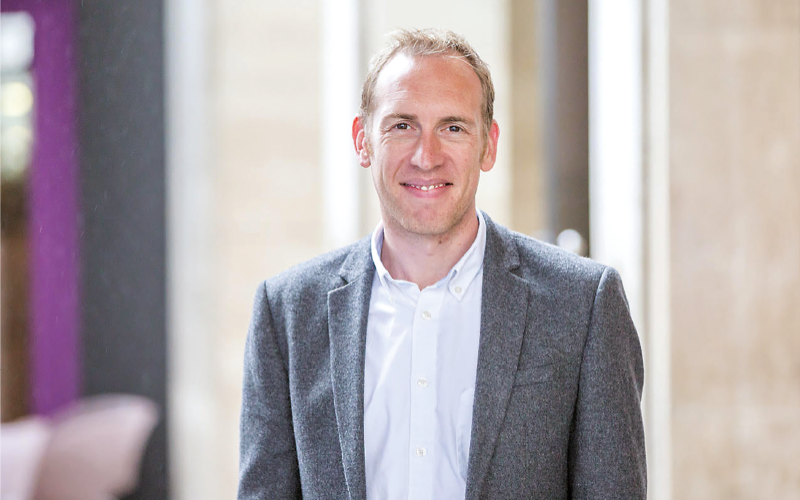 Recruiters should try turning to nature for inspiration and optimism
The recruitment industry stands at the beginning of what will undoubtedly be a long year. And it is easy to feel down in the middle of January, when the dark nights seem at their darkest.
However, those nights are slowly, ever so slowly, getting lighter. In fact, in January every evening the sun takes about an extra minute to go down.
If you combine the sunrise and sunset times from 1 January to 31 January, we will have gained almost two hours more daylight. Pretty impressive for a month that is usually much maligned.
I should mention now that recruitment has not got so bad that I have turned to meteorology as a profession. Rather that I, along with so many of us, have become much more aware of nature – and also the nature of 'things'.
I heard recently that we are experiencing a 'recruitment recession'. This was based around the idea that the last fiscal downturn was at its core a financial one and that this time around we are facing many more job losses.
This, of course, is true. But where does this put the recruitment industry in the equation? We have not seen the drama of a Lehman Brothers-style meltdown (yet), so things appear to be holding up in the places that we need the most.
And this is maybe because we are all learning that industry and capitalism operates on a cycle, just like everything else. Boom and bust is, by its very nature, how the system regulates itself – and remember, we have been experiencing good times too"
And now recruitment is experiencing this front and centre.
But we can look at the next turn of the wheel with some positivity: investment into digital transformation, to enable true flexibility in the workplace; the furlough scheme is extended, giving much needed breathing space until the vaccine takes hold; billions being put into the Restart scheme; and a government pledge to improve employment in industries such as green energy and construction.
For ISL, the tech space continues to deliver to all elements of the recovery and – despite Brexit fears – the UK remains a vital and attractive place to work from a global perspective. Recent international student application rates are a great signifier of how well-rated our education and talent management programmes are considered.
In my last column, I put forward the idea that 2020 was a kind of 'growing up' of the recruitment industry. This year, it really is on us as business leaders to ensure 
we are not conducting ourselves in a way that is counter-productive to the recovery of the nation as a whole.
We can turn again to the seasons for inspiration: to incremental, natural growth; to working in harmony with clients and partners; to ensure we are aware of the world around us, its needs and how we can nourish it.
This should also see us all grow into businesses we can be proud of and grow professionals that understand the true value of what we do. This is going to take bravery and boldness from leaders – and this is always done better together, rather than in isolation.
Having written my thoughts here, I'm all too aware of the year that stands behind us – when the earth went round 365 times, taking 525,600 minutes over 8,769 hours – and all that stands before us now. Let's make it count.
Alan Furley is a director at ISL Recruitment