CONTRACTS & DEALS: 17-21 JUNE 2019
CONTRACTS & DEALS: 17-21 JUNE 2019
17 June 2019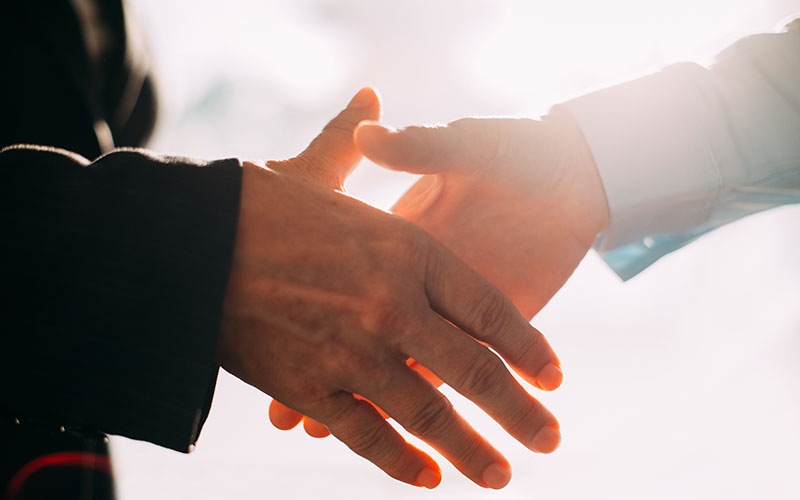 This week's contracts and deals include: Acin, ADP, Aliro, Brand Capital, Carestaff Nursing Services, Cornerstone, The Curve Group, Enboarder, First Choice Care, Indorse, JazzHR, Job.com, People Infrastructure, Royal Bank of Scotland, Samuel Knight International, SmashFly Technologies, Softcom, StepStone, SymbaSync
• Global technology company ADP, which provides human capital management solutions, has acquired Irish payroll and HR services provider Softcom (Ireland). The firm says the acquisition follows many years of close collaboration between the companies.
Softcom was established in 1996 to serve the needs of both domestic businesses and international companies with operations in Ireland. The company offers primarily payroll and HR management services in the Irish market. Softcom has been an ADP Streamline partner for many years and now becomes part of the ADP UK & Ireland Business under ADP Employer Services International (ESI).
• Brand Capital, the strategic investment arm of Indian media house The Times Group, will invest up to £5.1m in Singapore-based skills-verification platform Indorse.
The investment will be used for Indorse's expansion into India and to build the demand for its services.
• Recruitment and HR outsourcing provider the Curve Group has launched an HR outsource system for risk and control data analysis company Acin.
The Curve Group's system includes a review and refresh of Acin's people-related policies, a full HR administration service, and a phone and email-based HR advice line for line managers through which they will be able to access expert employee relations support. The Curve Group has also helped Acin to implement a HR technology platform to underpin the admin involved. 
• HR platform Enboarder has raised £6.3m in its latest funding round led by venture capital firm Greycroft.
The funds set up Enboarder, which has offices in London, Sydney and Austin, Texas, for its next phase of growth and will be used to accelerate US and EMEA growth and further develop the onboarding platform.
The firm plans to double London office headcount over the next 12 months, mainly in sales and customer success.
• Rewards-based job-matching platform Job.com has agreed a strategic partnership with recruiting solution for small businesses JazzHR.
The collaboration combines JazzHR's hiring system with Job.com's AI-powered technology, giving JazzHR users access to Job.com's  platform.
• Australian workforce management company People Infrastructure has entered into agreements to acquire two Queensland-based healthcare recruiters – First Choice Care and Carestaff Nursing Services.
The combined acquisition price for the two companies is $16.8m (£13.3m). People Infrastructure expects First Choice and Carestaff to contribute $3.4m in EBITDA (earnings before interest, tax, depreciation and amortisation) for the next 12 months.
It is expected that both acquisitions will be completed in the following weeks. The deal will be funded from cash reserves, including proceeds raised from a $20m share placement announced on 13 June.
• Rail and energy recruitment specialist Samuel Knight International has joined NOF in a bid to support skills development across the energy sector.
NOF is a UK business development organisation for the energy sector, which helps connects businesses across the UK supply chain both in the UK and overseas.
• Enterprise talent engagement platform SmashFly Technologies has partnered with employment referral platform Aliro and AliroVets, an initiative that supports transitioning service members, veterans and military spouses.
The partnership will include integration of Aliro's leading referral technology into SmashFly's platform and will extend to AliroVets — so SmashFly's customers can build their own veteran referral system.
• e-recruitment businesses StepStone has integrated the Cornerstone platform into its ATSi Apply programme in a bid to increase the number of completed job applications across StepStone's 10 UK-based job boards.
These include market leader Totaljobs, hospitality giant Caterer.com and tech specialist CWJobs.
• Edinburgh-based SymbaSync has secured a trial of its Project Team Builder tool with Royal Bank of Scotland, following a successful test run of the tool with OTP Bank's Budapest headquarters earlier this year.
Project Team Builder is a tool for project managers to match employees to the most suitable roles. The software presents colleagues' skillsets in an anonymous, non-sector-specific manner, allowing project managers to make informed, non-biased choices.