Purpose can't be measured: Myth 6
18 September 2018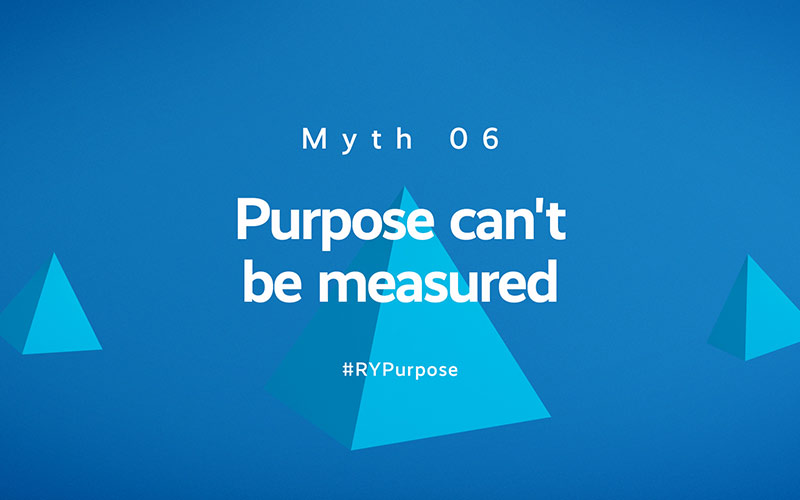 In the sixth of our series of how has purpose transformed some of the world's largest brands, we see how purpose needs to be measured to show its effects on an organisation.
People sometimes see purpose as a fluffy concept – and this can lead to scepticism. To show it's more than just words, it needs to be measured to demonstrate a business progressing towards its vision. 
If you believe your business is improving the world, you need to have evidence to back up your claim. Many assume there's no way of measuring the effects of purpose...
Top