11 Most influential in-house recruiters: 2022
Sue Weekes
13 September 2022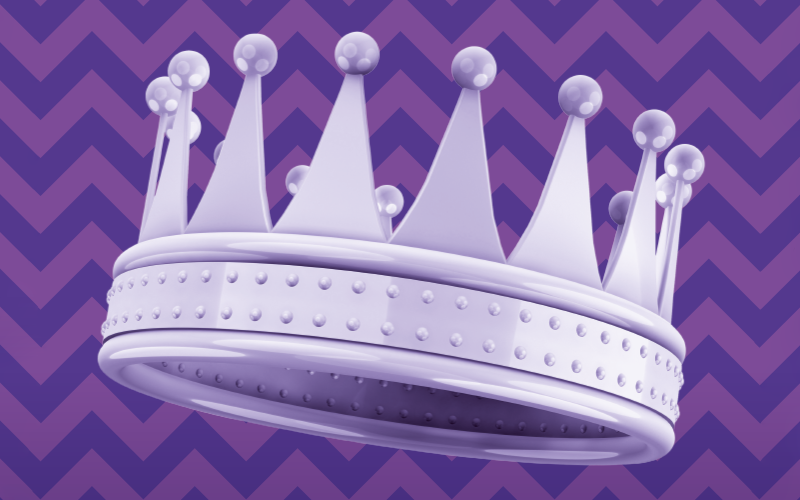 Welcome to the nineth 11 Most Influential In-house Recruiters report.
One of the 2022 selectees, Lisa Scales of Nestlé, sums up the challenges of the past year and going forward succinctly when she says in-house resourcing is not for the "faint-hearted".
The economic uncertainty means recovery from the rigours of the pandemic will be anything but straightforward. And as Amazon's Toby Culshaw highlights, differentiating this downturn is that there is no real fall in labour demand.
There are interesting times ahead for sure, but if our 11 represent a sample selection of the high-calibre talent that exists in the in-house resourcing world, we can trust the function to achieve significant gains for their organisations.
Much has changed since Recruiter unveiled the first 11 Most Influential In-House Recruiters back in 2013 – the ratio of men to women was the opposite of this showcase, for instance. What hasn't changed is the talent acquisition (TA) adaptability to rise to whatever challenge comes its way.
Method: Information and data were gathered from a range of sources in the public domain. Having arrived at our selection, the individuals identified were asked what they saw as their main achievements during the past year and main objectives going forward. Wherever possible, metrics such as volume of hire were collected. As always a degree of subjectivity will be in a list of this nature, but consistent with other years we aim to apply a set of criteria that qualifies a person for inclusion based on: the size, scale, scope and challenge of the position and effectiveness in the role; ability to be strategic and add value, and position the resourcing function central to the business; the degree of innovation or change brought to the current and/or previous organisation; perceived influence both internally and externally; and the extent to which the individual is considered an industry visionary, trailblazer or thought leader. Industry or company-specific challenges are also taken into consideration where appropriate.
---
1. Superteam: Alcumus, led by Terri Foulston, global talent director
With a remit to helping organisations of all sizes anticipate, manage and avoid risks that endanger their "people, operations and the planet", Alcumus' work is vital to building operational resilience, a value that has never been higher on the agenda. The company was recently bought by private equity investor Apax Partners and is already seeing a major upturn in investment; this could translate into its biggest year ever for recruitment from a volume perspective. Foulston says the company is growing quickly "both organically and inorganically". "Therefore, we have a huge challenge ahead of us consolidating several brands under Alcumus and increasing brand recognition in the market as we go through change," she says. Among those leading this change are Bethany Willcox (senior recruitment and operations partner) and Nathan Hopkins (global head of talent and technology recruitment), while Kate McCarthy (early careers partner) is implementing the company's strategy of growing its own talent, which aims to secure high-calibre talent at the start of their careers. So far, 331 roles have been filled in six months, which is 202 more than at the same point in 2021 and already 27 more than the total roles filled for the entire of last year. Thirty-seven per cent of the 331 roles have been filled via internal candidates, which is testimony to its "internal first" hiring mentality. Such an approach relies on ensuring career pathways and mobility options are visible, so Foulston and her team are working with business leaders to identify critical roles. Its early careers strategy is also central to tackling skills shortages, so it is establishing a technology academy as well as partnerships with local schools, colleges and social enterprises. "How you treat people and support them to develop and grow is key to retaining your talent both now and in the future. Early careers programmes are no longer a 'nice-to-have', but a necessity," says Foulston.
---
2. Superteam: EY UKI, led by Matthew Jeffery, director UKI talent attraction & acquisition leader
EY UKI's experienced hire team made 5,300 offers over the past year in roles that are so niche, "purple squirrels" are easier to find, says Jeffery. More than 500 contingent workers were also hired, while the student hire team recruited 2,300-plus school leavers, graduates and apprentices. The team comprises Samantha Ramsay (head of experienced hire); Rebecca Foden (head of student hire); Farrah Ekeroth (head of employer brand); and Nick Dunton (head of recruitment operations). The hectic period of activity is a result of EY's hypergrowth strategy. Global EY awarded investment to the UK to recruit 140 new partners and their support structures of 50-plus employees each. The primary focus was on technology and sustainability consulting, the major growth for the UK market. Odds were stacked against the recruitment team achieving their objectives since it had been kept lean through the pandemic through natural attrition. So how was it achieved? The team was stabilised with an additional salary increase and introduction of a loyalty bonus, while a global enterprise agreement was secured with LinkedIn, giving all recruiters licences and the ability to post all jobs. Brand awareness was increased in students through celebrity wellbeing events and a new talent pipeline established. An in-house creative marketing team was set up to implement innovations such as the EY Virtual Reality Experience, helping to crack some of the employer brand challenges of competing for talent with major tech companies (it has also saved £1.5m in creative agency spend). Other activity included a bold Black Diversity campaign that registered more than 200,000 engagements on social media. Significantly, a talent insights and intelligence team was also created, which had the additional benefit of securing TA a seat at the top table – "a huge change in perception," says Jeffery. EY is looking at the feasibility of splitting the audit and advisory operations into two companies but whatever is decided, the focus for this Superteam is very much on winning whatever war for talent comes its way.
---
3. Toby Culshaw

Senior manager, global talent intelligence, consumer talent programmes, Amazon
Toby Culshaw again earns a place among the 11 Most Influential, and he continues to both elevate the position of talent intelligence internally and externally. The team, which now spans India, Germany, Netherlands, Italy, the UK and US, has rebuilt its systems, processes, tools, customer base and core offerings to pivot its work upstream to become a more impactful business partner. It has expanded from six to 19 people, as well as built new pillars within the discipline, notably talent sentiment and a talent intelligence futurist offering. Meanwhile, the Talent Intelligence Collective he launched in 2018 goes from strength to strength, growing the community from 1,000 to 1,600 members in the past year, and activities now including a monthly podcast. There are whispers of a conference and the aspiration to hold a bootcamp. He's also somehow had time to write a book on talent intelligence, to be launched in October. Much like the always-on, data-driven world in which he lives, Culshaw knows he can't stand still. Most companies are facing economic uncertainty but unlike a traditional downturn, he says, there is no real fall in labour demand. "This gives a unique situation where TA budgets will likely be squeezed, but the ability to attract and retain talent will be as tough, especially as individuals will be less likely to move due to the uncertainty," he says. "Those that can sacrifice short-term financial pain and keep their talent teams in place and invested in will have a competitive advantage over those that cut costs. Positioning ourselves correctly during this period will likely be the single biggest challenge for most teams in the next 12 months."
---
4. James Dowling

Director, global HR, Open Society Foundations
Dowling spent most of the past 18 months completing a transformation of the talent operating model at insurance marketplace Lloyd's. The end-to-end model spanned everything from talent acquisition to learning, performance management and leadership succession. "We aimed for transformation end-to-end, including the parts of employee lifecycle outside of our direct control," he says, adding that the team took an agile approach, which included continuous sprints aimed to bring swift process improvements. The final (and ongoing) piece of the change was elevating people manager capability across the organisation. "Great people managers hire, develop and retain great people, who can deliver more for the organisation," he says. As a director of global HR at Open Society Foundations, he has not just the Lloyd's programme but a wealth of experience to draw upon from roles at major organisations such as Diageo, Bupa and Centrica where he often found himself gaining "bolt-on" responsibilities. "Over the years, with good fortune, and by putting my hand up by way of gaining new opportunities, I've built different building blocks of experience," he says. Open Society Foundations, founded by philanthropist George Soros, is the world's largest private funder of independent groups working for justice, democratic governance, and human rights. He describes his first few weeks in his new role as "amazing" and adds: "The incredible mission-led nature of the organisation is almost overwhelming and aligns with my personal purpose."
---
5. Isabelle Fernandes

Early and creative talent lead UKI & Europe, Avanade
Avanade clearly recognised Isabelle Fernandes' potential when she first arrived as a graduate intern in 2017. The company, founded by Accenture and Microsoft to provide digital and cloud advisory and other services, recruited this rising star of the resourcing world the following year as an organisational change management senior analyst. She was then seconded to the talent acquisition team and early careers, and it wasn't long before she made her mark by launching, leading and managing Avanade's end-to-end early talent attraction recruitment and programme approach, which registered a 72% increase in hiring demand 2020-21. This year the focus has been to expand the graduate and apprentice programmes, launch the first summer internship for students and extend the return-to- work programme. Inclusivity will remain at the forefront of the strategy, ensuring the company has "an ever-evolving definition of diversity". For Fernandes, it's not just about finding the talent, but also setting new hires up for success through training. "This should remain core to deliver diversity of thought and talent through our hiring strategies," she says, adding firms must be increasingly creative in considering routes to market. "The social media wave is turning... It's time to review and rethink who and how we reach talent." But she also underlines the power of delivering "a truly human experience" through recruitment and onboarding. "Be that truthful connection between talent, business and their people."
---
6. Raj Gill

UK & Europe global talent acquisition manager, BT
After arriving from water company Severn Trent last July and following the birth of her second child in lockdown, Gill built a recruitment team to fulfil her vision to change the way BT recruits to make it more proactive. She says it's still a work-in-progress but there have been plenty of early wins. Hiring managers now work with the team on LinkedIn projects and in some of the most frequently recruited roles there is already a healthy pipeline of candidates. One of Gill's proudest moments was to work alongside colleagues to bring "a life-changing opportunity" to 30 internal staff with the chance to start a new career within security. BT partnered with cybersecurity bootcamp specialist Capslock, which provided a 16-week virtual classroom training environment before employees were given a permanent role within BT Global. Gill has also expanded her remit from the UK to include Europe and is set on creating a world class TA function. This will mean aligning processes across both regions, developing a BT brand across Europe where the business is less well-known, as well as growing a diverse workforce with an equal gender split, creating opportunities for those from all backgrounds. She's ever mindful of the war for talent. Strategies that mark you out from competitors have never been so important: "Salaries are not always the deciding factor," she says.
---
7. Kesh Ladwa

Head of talent acquisition, UK & International, BBC News
It's been an extremely busy 12 months for Kesh Ladwa, who spent the first half completing his interim assignment as strategic head of resourcing at Staffordshire County Council (SCC) before moving to a role at BBC News. At the council he designed, developed, implemented and managed a new resourcing and recruitment service, which has helped to deliver on SCC's promise to be an employer of choice, reduced reliance on agencies through a direct sourcing model and helped TA become more data-centric, especially when it comes to attracting diverse talent. It has left the council with a robust in-house function, fit for the future and next up is BBC News. He arrived in February at a time when the Corporation is facing its single biggest challenge to recruit world-class, diverse talent to meet organisational needs. Resourcing must also deliver on radical transformation to shift the talent acquisition model from reactive to proactive and consultative. Ladwa will draw on his immense public and private sector experience to rise to the challenge, though. He's no stranger to effecting radical change and knows the importance of taking colleagues and other stakeholders on the journey with him and embedding them in the process. He says the task will also involve influencing senior leaders to utilise new attraction methods, tools and approaches to attract diverse talent and he will once again champion a data-centric approach. He's mindful of the challenges ahead for the whole of the resourcing sector. Everyone will need to focus on their employer brand and EVP but, he says, this must be "authentic not tokenistic".
---
8. Lesa Molinari

Head of resourcing and employer branding, Taylor Wimpey
Molinari believes recruitment success comes from tuning into the leadership team to not only find deep insights into the nature of talent required but also areas of weakness and vulnerability. This is exactly the approach she took in her previous role in global talent acquisition and employer branding for Colt Technology & Data Centre Services. While there, she formulated a hybrid agency/in-house methodology that created predictability, a high level of integrity and accelerated hiring outcomes. It involved using trusted partners to undertake "intense" talent identification activity and deep screening before producing a digital package of intelligence relating to the highest potential candidates. The model was implemented globally across core markets in the UK and Germany but also to find top talent in newer markets such as Japan and India. The versatile Molinari leapt from tech to housebuilding this year, arriving at Taylor Wimpey in May. The company is one of the UK's leading FTSE 100 housebuilders and is also the first and only UK housebuilder to have a female CEO in Jennie Daly. It aims to build 14,000 homes this year. Once again aligning herself to the leadership team, Molinari wants to help reinforce and build on the positive employee culture the CEO has steered and, in the bigger picture, support her commitment to working with local communities to create well-designed, sustainable neighbourhoods. "In my role I have the opportunity to leverage the huge range of diverse opportunities available – from graduate and trainee schemes to career changers and returners – to make the recruitment process appeal to a wider range of people and help Taylor Wimpey become an employer of choice," she says. "The opportunity to evolve this excites me."
---
9. Cath Possamai

Talent acquisition director, EMEA & APAC (Worldwide operations), Amazon
In her first year at the online retailer, Possamai's remit has expanded from Europe, Middle East and Africa to include APAC. After arriving in August 2021, she embarked on restructuring the EMEA team from mainly 360 recruiters into candidate partners and business partners. It was a major change programme, but Possamai says the benefits of increased specialisation and more capacity to partner on strategic initiatives with business stakeholders are now being felt. She's also worked on "super charging" the European recruitment marketing function through restructuring and bringing in two senior hires. Amazon has traditionally done well in attracting female talent and military veteran talent, and the intention is to expand this approach into all other forms of diverse hiring which have had less focus. "My team has a clear purpose: 'Connecting Diverse People to Exceptional Opportunity' and we feel that responsibility very keenly," says Possamai. The TA function is also working hard on employer brand in some countries where, she says, adverse press coverage has influenced perception often incorrectly. She also wants to bring a more proactive approach to identifying internal potential and upskilling/reskilling to meet the skills gaps in the future, a problem all organisations face. She believes TA should play a leading role in this alongside L&D and HR, "rather than simply defaulting to external hiring as a fix". Finally, Possamai wants to ensure that her team have fun in 2022 following the pandemic when they worked hard to support exponential growth: "It was fantastic to take many of them from across the world to RecFest [a UK event hosted by the Recruitment Events Company, see also News, pp6-7] to learn, network and enjoy the lighter side of our industry."
---
10. Lisa Scales

Head of talent acquisition, Nestlé UK&I
What with post-Covid bounce back, low unemployment rates, scarcity of skills as well as inflation rates and problems compounded by Brexit and the Ukrainian crisis, being an in-house TA professional "is not for the faint-hearted", says Scales, she adds that her team has risen to the challenge "brilliantly". She joined Nestlé from water company Severn Trent in the middle of the pandemic (July 2020). The workforce at the world's biggest food and beverage company is split in half between those who are factory-based, and worked throughout Covid-19, and half who worked remotely. However, the remote workforce is now transitioning back to a more hybrid, collaborative team structure. The TA function has been in a period of optimising performance, gaining efficiencies through automation and ensuring the company has a diverse and inclusive workforce, reflective of consumer demographics. All too often, Scales says she observes "an adverse camber" on priorities between people and resource planning and overall HR and business strategy. Nestlé, though, is "laser-focused" on aligning these and building for the future. In resourcing generally, she believes business leaders need to be educated "on the amazing diverse talent available" if the perception of how work is done is broadened. "The construct of a legacy job role is limiting. Enabling an environment to allow people to thrive and bring their whole selves to work is the role of every leader in every business," she says.
---
11. Toni Williams-Long

Director of people and organisational development, West Midlands Police
Toni Williams-Long moved into her latest role at West Midlands Police (WMP) in May, just weeks before the start of the 2022 Commonwealth Games. It marked the largest sporting and cultural event to be held in the West Midlands and the biggest operation in the police force's history. The remit was to provide a world-class level of security and ensure the Games were a safe and secure spectacle for everyone involved. She had already played a key part in ensuring the force had the talent and capabilities to fulfil its brief, having joined in 2019 as head of resourcing and recruitment, and then became assistant director for talent and organisational effectiveness. With WMP the second largest police force in the country, covering Birmingham, Coventry and Wolverhampton, the force deals with more than 2,000 emergency calls every day, this would have been a big job even without the added challenge of the Games. But her ability to seamlessly make the move from resourcing and recruitment to a broader talent role was never in doubt. While at Serco, she progressed to senior HR transformation and learning services roles after being head of UK recruitment. For police forces, their performance on the ground and at leadership level is in the spotlight, so people and talent strategies are key. In Williams-Long, WMP has the consummate HR and talent professional, praised for her passion, and clearly a force for good.
---
Image credit | Getty