11 most influential in-house recruiters
12 September 2023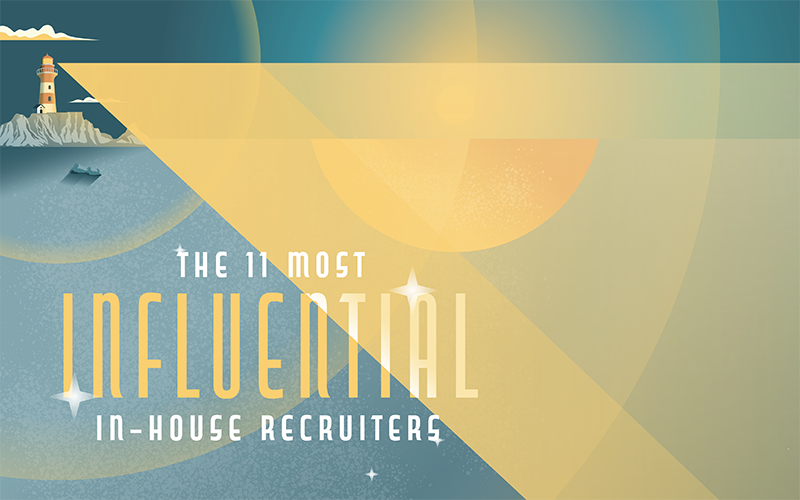 Welcome to the 11 Most Influential In-house Recruiters report.
It's hard to believe the 11 Most Influential In-House Recruiters' showcase is in its 11th edition, having notched up a decade since its launch in 2013.
Today, with economic uncertainty surrounding the world, many organisations are bracing themselves for a new set of challenges. Meanwhile, 2023 also marks artificial intelligence's (AI's) arrival into sharp focus for so many sectors, including recruitment. Microsoft's Thom Staight, who features in our 11, says AI tools represent the biggest platform shift since the "the explosion of cloud technology" and it's happening far more rapidly. It's clear from our showcase that it's not just technology companies who know they need to prepare for it.
AI is perhaps making it harder for even the most far-sighted futurologists. What we know from our line-up here, though, is that the in-house recruitment function stands ready and able to take on the future in whatever shape or form it takes.
Method: Information and data were gathered from a range of sources in the public domain. Having arrived at our selection, the individuals identified were asked what they saw as their main achievements during the past year and main objectives going forward. Wherever possible, metrics such as volume of hire were collected. As always a degree of subjectivity will be in a list of this nature, but consistent with other years we aim to apply a set of criteria that qualifies a person for inclusion based on: the size, scale, scope and challenge of the position and effectiveness in the role; ability to be strategic and add value, and position the resourcing function central to the business; the degree of innovation or change brought to the current and/or previous organisation; perceived influence both internally and externally; and the extent to which the individual is considered an industry visionary, trailblazer or thought leader. Industry or company-specific challenges are also taken into consideration where appropriate.
---
Yasar Ahmad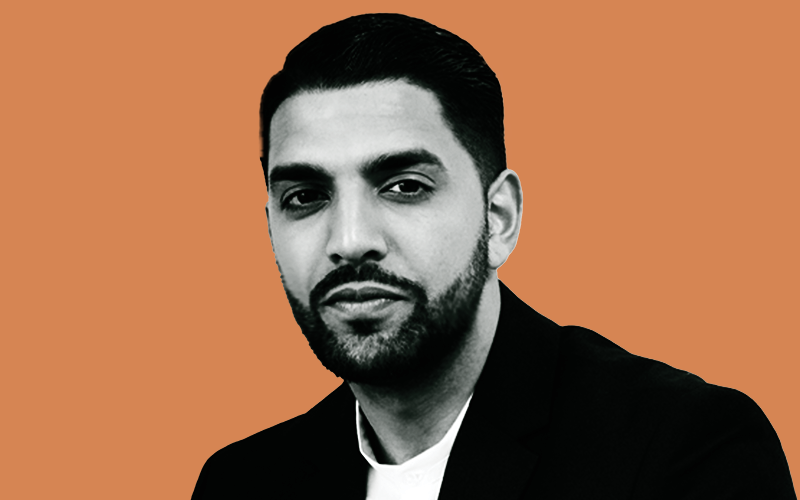 Global vice president mobility, talent and rewards, HelloFresh
If the UK recruitment industry is looking for a true, modern-day influencer, then look no further than Yasar Ahmed. With a website that provides links to a blog, the Talent Surgery videocast on YouTube, a podcast, as well as the usual social channels like LinkedIn and Twitter, Ahmad boasts a highly impressive digital footprint. He's also founder/co-founder of groups such as The Talent Community network and Muslims and Tech Community, both with more than 1,400 members. And then there's the day job at recipe box company HelloFresh. The primary objectives over the past year there have been to build an automated and resilient talent pipeline, optimise employee mobility for internal movement and reskilling, and enhance the rewards structure to become "hyper-personalised". Digital-first recruitment strategies have also been implemented, remote work opportunities expanded, and flexible, performance-based rewards adopted. "The change management process has been smooth; over the past year, we achieved our targets within six months and are already working on 2024 plans," says Ahmad. "Moving forward, our aim is to continue to automate and make things more real-time. This applies to everything we do." Increasing diversity & inclusivity within the workforce is another critical priority.
---
Toby Culshaw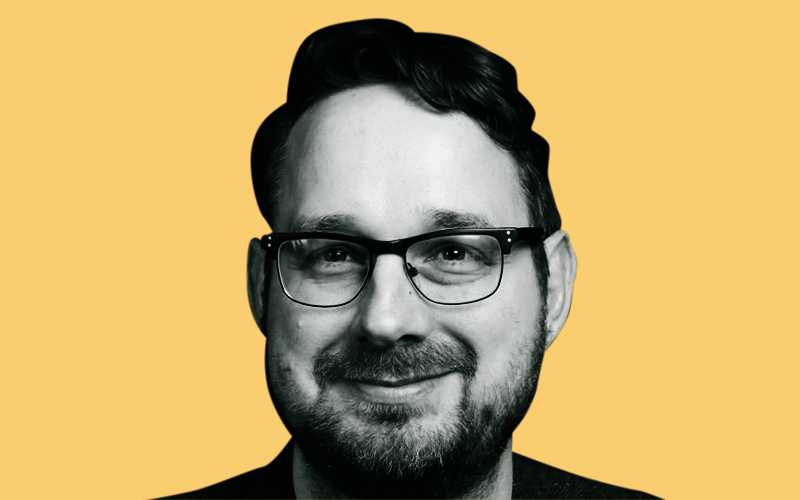 Global head of talent intelligence, Worldwide Amazon Stores
Toby Culshaw continues to fight the cause at the leading edge of talent intelligence (TI). He admits it's been a challenging year at economic, industry, company and team-level but throughout it all the demand for TI has remained. Indeed, it's been proven to be a vital tool to navigate disruptive change and it's therefore no surprise that his Talent Intelligence Collective has continued to grow to nearly 2,000 members. The newsletter now reaches 5,000 recipients a month while the workshops and regular podcast are similarly well received with more in-person events likely. Meanwhile, readers of his book, Talent Intelligence: Use Business and People Data to Drive Organizational Performance, are using it as a tool to help set up their own TI teams. He sees TI further evolving and merging with other intelligence and analytics fields, and is keen to formalise the skills within the field by developing a recognised and validated training programme. "Generative AI is looking to disrupt both TA as an industry and companies more broadly so we must confront how it will affect volume of hires, the size and shape of and the types of skills required." He's also mindful of the obvious implications for the hiring process of increased automation, which will compound the changes already taking place.
---
Carly George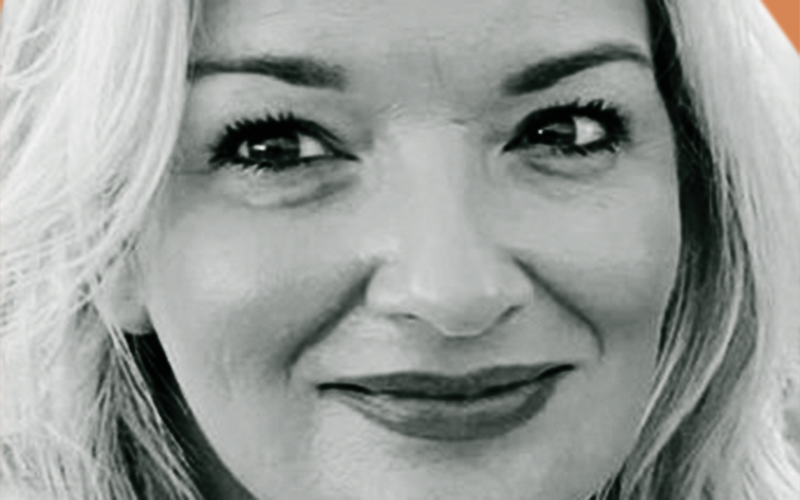 Head of talent acquisition, AXA
Since moving from KPMG in April 2022, Carly George has focused on people, strategy and vision, "to lead positive change to build a diverse, equitable and inclusive workforce". The team's engagement score had taken a hit, she said; it was important for her to understand why by listening and understanding how to address the challenges faced. Testimony to her and her team's efforts is an increase in the employee Net Promotor Score (eNPS) of 52 points. TA strategy was aligned to the business and broader people goals, and the right partners and technology identified that enabled them to deliver the vision. In a tight labour market with increasing business demand, TA had to re-think how it recruits, she said, "everything from our marketing to our assessment methodology". A multi-generational workforce is also a critical component of hiring plans. The hard work is paying off with AXA becoming the first UK insurance company to achieve the Age-Aware Accredited Employer status from 55/Redefined that supports businesses on age inclusivity. "In a rapidly changing business and economic environment, TA must change the dial," she says.
---
Simon Hallett
Resourcing director, Deloitte
Simon Hallett, who's been in role at Deloitte since 2021, joining from the London Stock Exchange Group, says resourcing is increasingly becoming "an ongoing cycle of proactive transformation" and that's what excites him about his role. A new firm-wide resourcing strategy has been created to meet the changing needs of the growing firm, which has helped it make more than 8,500 new hires and internal moves in the last financial year. And as Deloitte moved to a hybrid working model, the company has evolved its processes with its outsourced recruitment partner and new in-house senior hiring team to ensure it stayed ahead of hiring demand. This led to significant benefits in a number of areas, including diversity of hires, quality, cost and efficiency. Hallett says Deloitte is taking an even more strategic and data-driven approach to resourcing and is well on its way to evolving its own approach to strategic workforce planning. Added to all this, he and his team have done sterling work in areas that will benefit the wider world. This included producing a set of Neurodiversity Learning Guides, which have achieved 4,500-plus views and 1,800 downloads externally as well as extending neurodiversity and disability training for recruiters. It also designed a career support programme for Business in the Community to help refugees secure employment in the UK.
---
Sarah Langton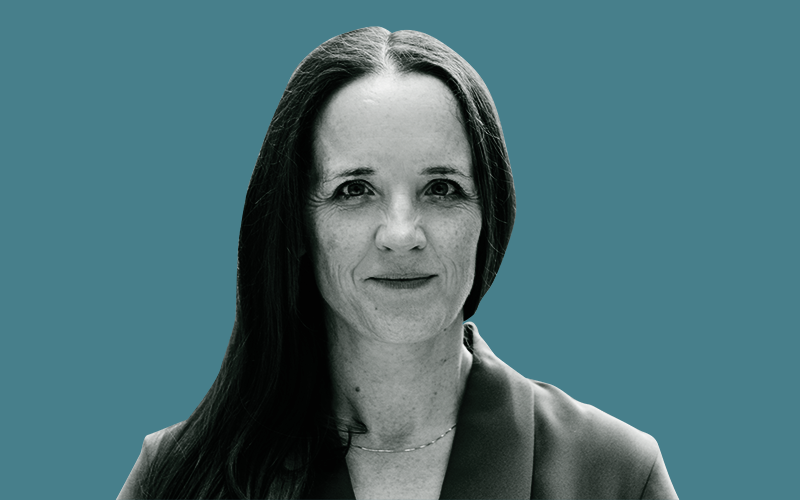 Global head of talent acquisition, Clifford Chance
Boasting an impressive 25-year+ track record in talent acquisition, with 16 of them at one of the world's largest law firms, Sarah Langton knows more than most how critical people are to client delivery in a professional services firm. The company is in the process of implementing a global people strategy and changing how it delivers TA to the business. This included implementing a new application tracking system and CRM, rolling out a new employee value proposition and careers website and a new operating model, all while continuing to deliver top talent to the firm and a first-in-class candidate experience. And it's done so against the backdrop of an exceptionally competitive market – early legal talent represents a particularly competitive and intense area. In June this year, the firm opened a new office in Houston, Texas and Langton was part of the team involved in the recruiting of the founding partners and their teams. The global TA network continues to advance the adoption of technology and globalise its internal operations while ensuring the firm remains an employer of choice in all markets. She is also the current chair of the Resourcing Leaders 100 (RL100) network, where she brought her considerable expertise in building communities and mentoring. "It has been eye-opening to see how much work goes into making and sustaining a network so that it is cohesive, connected and collaborative," she says.
---
Sharon Kardam,
Talent acquisition transformation consultant
Sharon Kardam is fast becoming the go-to person for TA transformation. She recently worked with the BBC on its transformation programme, describing the Corporation as "unrelenting" in wanting to move to a proactive, future-focused TA function despite also needing to be cost-efficient. "It was a particularly rewarding assignment as they had high ambitions on increasing diversity and an authenticity and passion that you don't always see," says Kardam who is relishing delivering strategic, value-driven, sustainable TA transformations for a wide variety of organisations since she took up her first interim role more than two decades ago. She adds that the benefit of not having the responsibility that comes with an in-house TA role means she's able to be "laser-sharp" in her focus for clients. In April this year, she took up the role of TA transformation consultant at HSBC, which is embarking "on a truly holistic global TA transformation programme". She is leading the transformation of the TA operating model globally. In the bigger picture, she says TA professionals must remember that the economic climate is tough for many people. Wherever she finds herself, her personal passion is to continue to drive the diversity agenda. "I'd like to see our industry do more to break stereotypes that perhaps get lesser focus – like people who don't necessarily want a permanent role – maybe they just want to do good work no matter the employment relationship."
---
Joao Rodrigues
Head of strategic resourcing & talent, people function, Greater London Authority
After more than five years as head of resourcing at the National Crime Agency, Joao Rodrigues is charged with making the Greater London Authority (GLA) an attractive employer of choice and building an agile and capable workforce to meet the needs of the Mayor and Assembly – one which reflects the London it serves. With an impressive public sector pedigree, having also occupied senior roles at the Department of Rural Affairs and the Cabinet Office, at the GLA, his job is to oversee the strategic resourcing and talent team and align the talent agenda and organisational requirements around resourcing and wider people initiatives. The GLA talent strategy is being incorporated into the overall people strategy at a time of large-scale transformation, with the HR function moving from a transactional service to a strategic one, comprising centres of excellence. It also comes at a time when cities around the world are facing a raft of complex challenges, not least being on the frontline of battling climate change. London has already shown itself to be a leader in areas like tackling air quality, and attracting talented staff is key to continuing this delivery. "Our vision is to be a trusted, forward-looking and capable organisation, truly diverse and inclusive, and always ready to rise to London's ever-changing opportunities, needs and challenges," he says.
---
Lisa Scales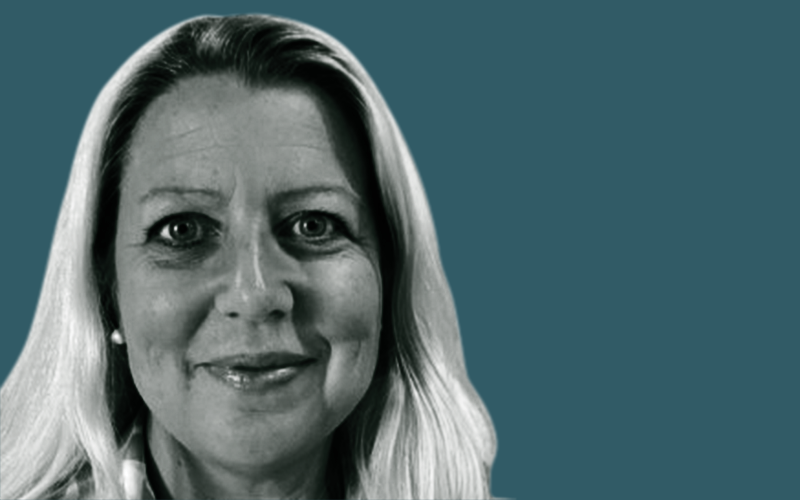 Talent acquisition director, Royal Mail group
Having taken up the role of talent acquisition director at Royal Mail in April, this most consummate of in-house resourcing professionals is looking to replicate what she achieved at her previous company, Nestlé, where her legacy includes a high-performing TA team with a great reputation for supporting the business. The pensive and pragmatic Scales is clear how she will achieve it: "Getting everyone looking the same way with clear objectives and goals." It's no mean feat, given she has a team of 150-plus people that supports an organisation of 130,000 employees. "Getting to know them and for them to know me as a leader is key for future engagement and success," she says. "I am passionate about TA teams not being seen as transactional but real enablers of the talent challenges the business asks us to solve." Specific projects include transforming the frontline contingent workforce of 18,000 people and making better use of shift pattern technology and insourcing the executive search capabilities to secure right senior leadership for the future. "We also have Christmas peak to deliver where the whole business comes together in one huge effort to get our busiest time of the year delivered successfully – quite literally," she says. In the sector as a whole, if TA is to succeed, she says it must proactively bridge skill gaps, support the economically inactive, embrace flexible working, stay updated on technology and foster inclusive practices.
---
Thom Staight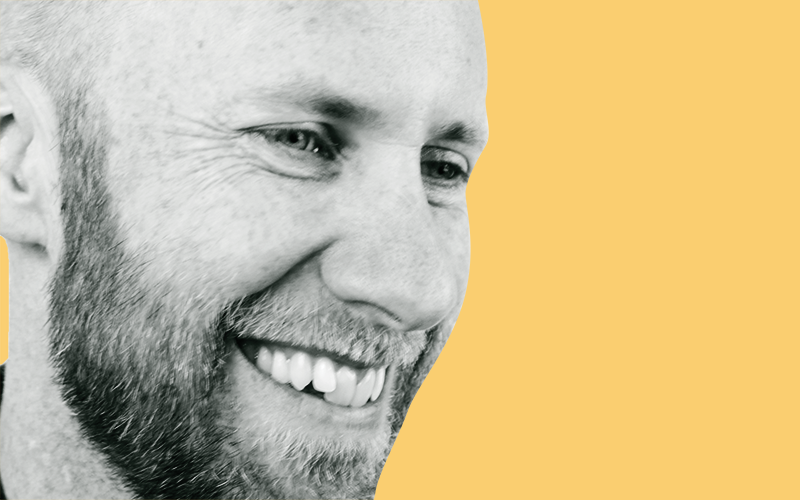 GM head of global talent acquisition EMEA, Microsoft
The world of business and society is relying on tech giants like Microsoft to help them realise the potential of AI and navigate the daunting world of generative AI. Recruiting over the last 12 months in the tech sector has been extremely volatile with many TA teams reduced and reshaped. Few understand tech recruiting like Thom Staight, who has been at the company since 2017 and before that was regional director at Michael Page Digital. He says they must now respond to the huge – and rapid – platform shift to generative AI tools, the biggest shift since "the explosion of cloud technology", he says. "As customers get to experience different use cases for AI, the demand for products accelerates. And the demand for people with the right skills is already outstripping the supply of qualified talent in the market." He says this also brings great opportunity for TA: "TA plays a role not only in competing for the best talent, but also working across HR and business to build people strategies that consider skills in a broader way; what do we hire externally versus build internally?; how do we map adjacent skills to expand addressable talent?; how do we evolve our EVPs and our ways of working to adapt to what skills supply exists versus what we would like to exist?"
---
Caitriona Staunton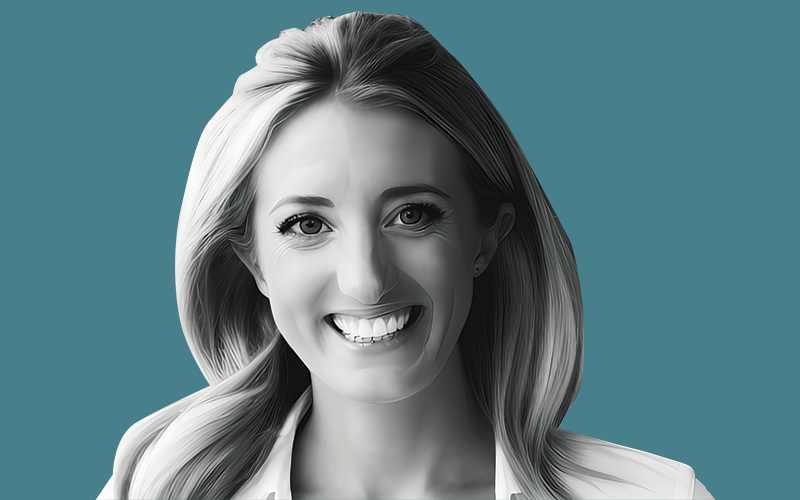 Director of people operations, Improbable
Caitriona Staunton joined British metaverse technology company Improbable as head of talent in 2017 but her own considerable talent has been put to use in a wider people role since 2021 when she became director of people operations, leading teams across TA, operations, payroll, global mobility and benefits. As its name suggests, companies don't come much more innovative than Improbable and she knows better than many what motivates talent in the sector. The company strives to create an unbeatable employee experience "anchored around flexibility and autonomy". This year, new types of leave have been added, working-from-home allowances formalised and the work-from-anywhere approach expanded to eight new countries. It's also launching an on-demand pay option, giving employees access to accrued earnings whenever they need it. AI tools have been brought in to bring efficiencies to the talent lifecycle and a new careers site launched. These also helped to raise the bar in diversity and quality of hires. The TA team will continue to explore how to optimise workflows but she adds: "We'll need to keep ourselves accountable to the responsible use of AI, ensuring that it only impacts bias and fairness in a positive way."
---
Adrian Thomas
Talent acquisition director and resourcing industry leader
The highly experienced Adrian Thomas is leading a call for the increased recognition of the role of talent acquisition within organisations against a backdrop of the raft of challenges confronted by the function in recent years. These include both candidate shortages and gluts, recruiter salaries doubling one year and halving the next, plus the need to accommodate a whole new approach in remote and hybrid working. He has built up an impressive rollcall of consultancy and advisory freelance roles since leaving the UK Civil Service in 2019 at organisations such as Transport for London, the Ministry of Defence, Serco and Indeed.com. So when he speaks, the industry listens. He says the role of the TA leader has undergone more change in recent years than any other role within the HR job family. "A role once responsible for placing job adverts and administering applications has grown into a strategic organisational partner with responsibilities that reach into organisation design and location, internal movement and retention, employer branding, marketing, sourcing, data analytics, selection, onboarding, supplier/partner management and more," he says. Going forward, he foresees another war for top talent and urges the sector to stay on top of technologies, embrace data and analytics, and use all the tools available to foster diversity and inclusivity. But the march of AI means they must also learn how to strike the right balance between automation and the human touch to ensure personalised candidate experiences.
---
Hall of Fame
This year we have introduced the In-house Recruitment Hall of Fame to recognise the efforts of some of the industry's most resilient and talented leaders who have appeared in our showcase over the last decade.
Matthew Jeffery
Director UKI talent attraction & acquisition (TA2) leader, EY
A regular in the 11 over the years, Matthew Jeffery continues to focus on empowering and inspiring his team who are pioneering change and innovation across talent acquisition, from promoting apprenticeships as a far more attractive career proposition for young people to providing industry thought leadership. His drive to embed talent acquisition at board level means the industry will have much to thank him for in the years to come.
Paul Maxin
Founding director, Max Intalent
Paul Maxin appeared in the first ever 11 when he was global resourcing director at Unilever and then again as head of talent and resourcing at The Financial Conduct Authority. He launched his own talent and talent acquisition strategy and external advisory company, Max Intalent, in 2016 and currently has a particular focus on sustainable talent and a net zero approach to reimagining how we attract, acquire, skill and deploy talent. He advocates making carbon strategies known in job descriptions, sharing sustainability goals in campaigns, as well as reducing carbon footprints and increasing carbon offsetting in the recruitment process.
Cath Possamai
EMEA talent acquisition director, Amazon Stores
Cath Possamai and her team are fully engaged in supporting Amazon's continued growth across Europe, the Middle East and Africa. Anyone who's followed Possamai's career and appearances in the 11 know that she's a woman who makes things happen. The company has done well to attract volume of women into 'operations' roles and she is now seeking to build on this by doubling down on helping more people with disabilities into roles at Amazon – across all of its areas of business.
Jon Hull
Former head of resourcing, Balfour Beatty
Key positions at companies such as Sodexo, Capita, Carillion, Nationwide and, most recently Balfour Beatty, have made Jon Hull another regular in the 11 over the years. His grip on all the critical issues faced by TA has always marked him out. At Balfour Beatty, he drove a number of different approaches to diversity and inclusion, which included a pioneering partnership with a social enterprise (Renaisi) to help skilled refugees into employment. He's currently, interested in interim or permanent roles that involve leadership, change and where there is a commercial imperative for talent to be at the top of the agenda.
---
Image Credit | Shutterstock_Various