Purpose is not a CEO's job: Myth 3
16 January 2018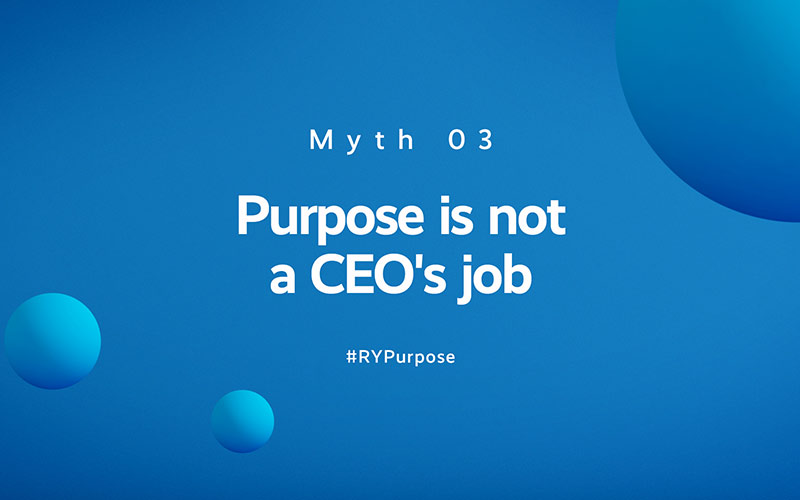 In the third of our series of how has purpose transformed some of the world's largest brands, we examine the myth that purpose isn't applicable to the CEO.
To get the best from employees, businesses need to give them inspiring and meaningful work. In short, they require purpose. And by championing that purpose, CEOs can guide organisations to remarkable results.
This is why businesses must find a way to articulate their purpose in a way that's clear and relevant. With the right words in place, your senior team needs...
Top