Data confirms drop in employer confidence because of coronavirus
Josh Prentice
17 April 2020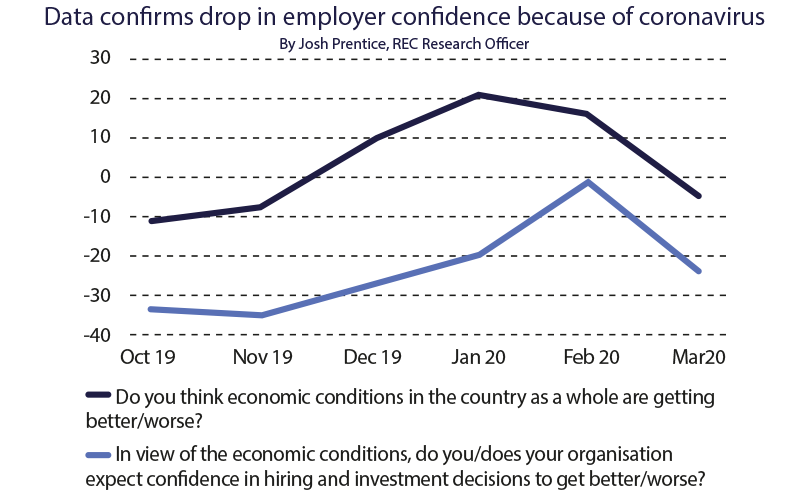 The Covid-19 pandemic caused business confidence in the economy to plummet in March, according to the REC's JobsOutlook survey (conducted between 2 March and 20 March).
Confidence levels had been improving since November 2019, when the winter election provided political clarity. But the impact of the pandemic caused confidence to drop from net -1 to net -23.
However, firms are still taking on staff. While demand for permanent staff has fallen, it remains positive (a net figure of +17) both in the short and medium term. Indeed, short-term demand is higher than average for technology workers and drivers.
Similarly, demand for temporary agency workers jumped by 15% between February and March, as many employers looked to flexible workers. These people are vital to the UK's labour force in a crisis. The REC will continue to work with government to ensure that agency staff are not left without support in the lockdown.
Josh Prentice, REC Research Officer