Indiscriminate robots
17 April 2020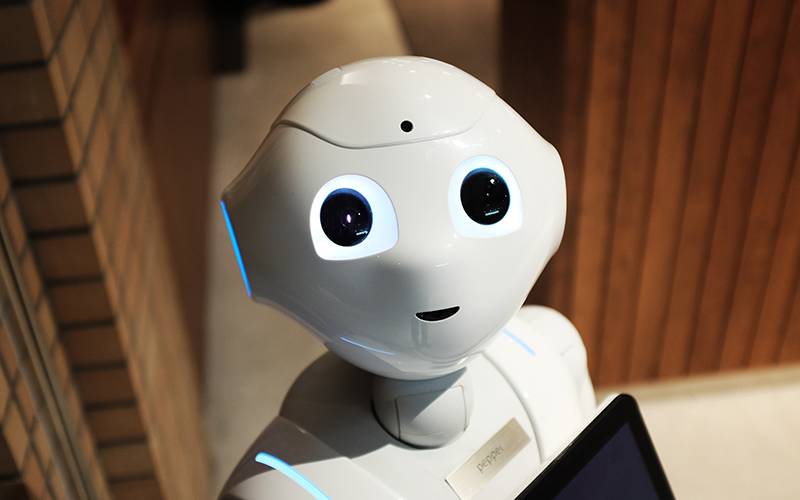 How to avoid human and machine bias in recruitment
Human bias, unconscious and conscious, in the recruitment process is a major blockage for any business trying to achieve a diverse workforce. From the job advert to the face-to-face interview, the recruitment process is littered with opportunities for bias, which limits career progression. According to 'Gaining Momentum', a global report by the International Labour Organisation, five of 14 barriers to women's leadership were related to discrimination and unconscious gender bias.
This is a problem not just for the candidate, but also for the employer, who may miss out on an opportunity to diversify their team. There's plenty of research that shows diversity is good for the workplace. It increases productivity, enhances problem-solving, and can increase profits. The business case for workplace diversity is clear, but achieving diversity is more complex.
Recruitment professionals can help employers to evaluate their recruitment practices and advise them on the necessary changes they can make to help eradicate bias and increase diversity.
Women's chess club captains need not apply
The REC's 'Future of Jobs' report has identified technology as the biggest disruptor in recruitment. In a bid to inject more diversity into an organisation, employers are increasingly turning to artificial intelligence (AI) and algorithms to eliminate bias in the hiring process. The use of algorithms in recruitment is not new. Algorithms have long been used by online recruitment boards to promote job adverts to particular candidates and to shortlist CVs by scanning the text for specific words. However, the use of algorithms in recruitment to help reduce human bias is fairly new.
Employers are now using AI tools such as Applied to reduce bias in the early stages of the recruitment process. Applied helps employers to write compelling and inclusive job descriptions with gender neutral language. Other tools, such as TribePad's Applicant Tracking Software, remove all personal and demographic information from the hiring process so hiring managers can assess candidates on ability alone.
However, employers should be cautious. Algorithms rely on humans to provide the information they base their decisions on. This means AI is only as unbiased as the information it uses. Last year Amazon's AI recruitment programme was found to be systemising gender biases on a huge scale. The tool, which was designed by AI experts at Amazon, was trained using successful CVs submitted to the company in the past. Unsurprisingly, the majority of these CVs came from men, so the tool began to discriminate against women by penalising CVs that referenced them. One person was rejected because their CV said she was a "women's chess club captain".
Dealing with the biases of humans and robots
Late last year the REC hosted a series of roundtable debates with members and the Centre for Data Ethic and Innovation (CDEI) to discuss how the recruitment industry can tackle algorithm bias. One of the key recommendations was for employers to be diligent about the data sets they use for algorithms. Employers need to check they are supplying the tools with as much unbiased information as possible and should test them regularly to ensure there are no glitches.
While there are pros and cons with using algorithms to help reduce unconscious bias in recruitment, employers must not rely solely on machines to change workplace behaviours. There are several tactics they can use to reduce unconscious bias that don't even require WiFi. For example, using name-blind CVs and having a diverse interview panel will help to reduce opportunities for unconscious bias.
The REC has created a toolkit offering tips for employers on reducing unconscious bias in their recruitment process. This can be found on the Good Recruitment Collective section of the website and accessed by signatories of the GRC. Signing up to the GRC is free and includes access to research reports and training events. You can sign up at www.rec.uk.com/good-recruitment-campaign