Big talking point: Rolling with the punches
15 January 2020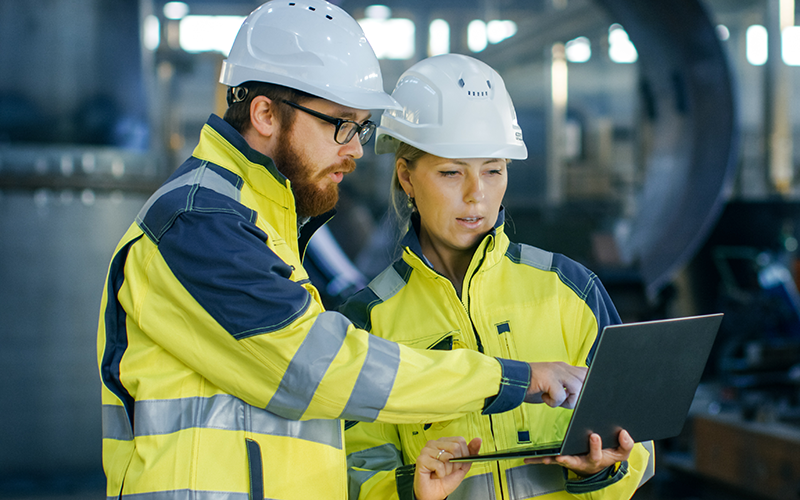 Taking a look at the latest recruitment industry figures, you can see recruiters are battling a challenging market – and surviving it well.  
By now, everyone in the recruitment industry will be getting used to operating against a backdrop of volatility, uncertainty and change. But the REC's latest Recruitment Industry Trends (RITs) demonstrates that the industry's businesses and employees rose to the challenges and capitalised on the opportunities.
Of the challenges that dominated the 2018/19 financial year, several made their presence felt in this year's report:
The ongoing uncertainty around Brexit and its impact on hirers' confidence and investment decisions
The continued fall in immigration to the UK for work, particularly from the EU, which caused fluctuations in availability of labour and skills
The first full-year impact of the off-payroll reforms in the public sector and the corresponding need to provide increased levels of PAYE support for workers in this sector
Catering for an average pay growth of 3.1%
Managing an increase in official vacancies of 5.2%, mostly for permanent roles.
The industry continues to adapt
The RITs figures continue to reflect that an increasing number of REC members are diversifying as they emphasise their ability to act as expert partners and solutions providers. Many have expanded from traditional staffing agencies to act as outsourcing partners for both permanent and temporary roles, as well as offering other HR services. The turnover of the industry as a whole has grown to £38.9bn in 2018/19, from £35.7bn in the previous year.
Other figures show a mixed picture of the industry responding to circumstance and working hard to maintain margins and to find the right candidates.
There are clear concerns for growth for the year ahead. Half of recruiters cited the deterioration in client confidence as an important issue for permanent recruitment. A third of respondents are wary of legislative change and pressure on margins for temporary and contact recruitments. And the biggest challenge for the industry that refuses to go away? A shortage of suitable candidates.
But with recruiters identifying investment opportunities to help them develop more strategic relationships with clients – including understanding regulatory developments, providing feedback on employer brand and candidate perceptions and accessing regional and sectoral knowledge – the industry is preparing for whatever the economy throws at it.
"2018/19 was an extraordinary year that showed the country what professional recruitment is made of. RITs tells a story of an industry that grew in the face of an incredibly tough environment marked by candidate shortages and economic uncertainty. Despite all that, we helped even more people to find work," said Neil Carberry, REC Chief Executive. "In times like these, recruiters have proved themselves to be valuable partners for businesses that want the edge the expert knowledge of professional recruiters brings to the table. All this data is encouraging and I hope recruiters will find it a useful tool in tackling the challenges ahead – making great work happen with the same grit and determination we saw last year."
---
The industry mix
£38.9bn the total industry turnover, generated by 31,140 businesses
5% the increase in the number of enterprises involved in permanent recruitment, compared to a 2% fall for those supplying temporary/contract workers
86% the proportion of turnover delivered through temporary/contract placements
87% the proportion of micro-businesses (1-9 employees) in March 2019 among those companies dealing with predominantly permanent placements, compared to 69% of those oriented towards temporary/contract workers – both down 1 percentage point on March 2018 figures
The candidates
1.07 million the number of permanent placements made, compared to 1.14 million last year
1.1 million the number of temporary/contract workers on assignment on any given day in 2018/19
2% the drop in the number of EU nationals sourced for permanent roles (and higher for contingent labour) 
The money
£5,152 the average value of permanent placements from the wider recruitment industry, up from £4,238. But average margins have fallen from 15.4% to 14.7%
£30,219 the average annualised turnover of each temporary/contract worker on assignment, generating an average margin of 17.3% (only marginally lower than 2017/18)
3.8% the average operating profit recorded by the industry