Will the new immigration system work?
12 February 2019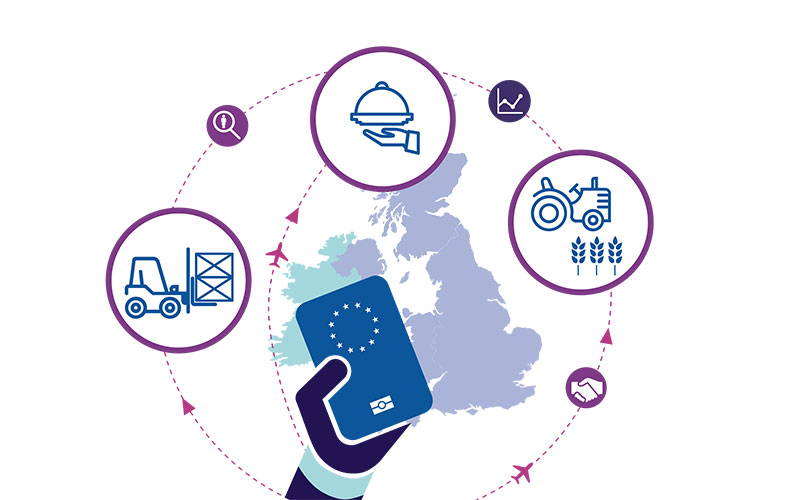 The REC promises to ensure its members' voices are heard on immigration.
When the latest set of migration statistics is published by the Office for National Statistics (ONS) on the 28 February, it is likely to highlight a further fall in the number of European Union nationals coming to the UK looking for work. And this at a time when REC data shows that candidate availability is declining each month.
But this time around, we have a picture of what the government plans to do in the future – when freedom of movement from the EU officially comes to an end.
In December, the government published its long overdue immigration white paper. The REC was pleased to see recognition for the importance of ensuring the future system supports a flexible labour market – and that a number of our recommendations had been heeded.
Proposed reforms to the Tier-2 visa system – including abolishing the cap on the number of visas issues each month – should make it less bureaucratic and costly for employers.
Concern around a salary threshold of £30,000 for Tier-2 visas has been met with the concession of a year-long engagement process with business on what the salary threshold should be.
The government will also consult on its proposal of a transitional measure to help sectors that would find it difficult to adapt to the new system – a 12-month work visa.
This will allow an individual to work at all skill levels, move between employers and won't require any sponsorship on behalf of employers. However, there will be a 12-month cooling off period, and these visas won't lead to permanent settlement or allow for switching to another visa.
The REC will ensure its members' views are heard on these issues.
However, firms will be dismayed by the proposals that require job roles to be on a government-approved list before they can get a visa. "No list will be able to keep pace with the changing demand from employers," said REC chief executive Neil Carberry.
And when investors worldwide want to know Britain will be open for business, and UK firms need to know that shortages that can't be filled by local employment and training can be addressed, it is vital that remaining questions are answered quickly. Chris Russell, REC policy advisor