Big talking point: Closing the gender gap
12 February 2019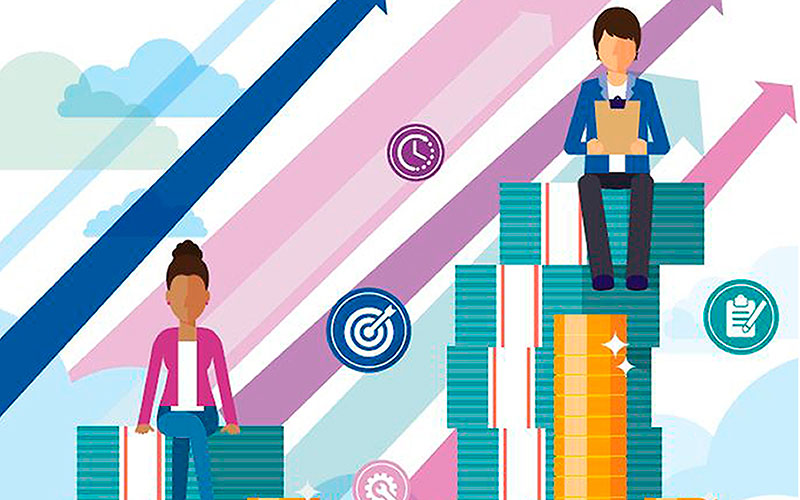 Improving gender diversity is not only the right thing to do – it's good for business. Recruitment Matters explains the steps to progress
2018 could well go down in history as the year that injected much needed urgency into the debate about gender and the workplace. From high profile examples of poor practice – brought to life through the 'Me Too' and 'Time's Up' movements – to the introduction of gender pay gap reporting for large companies, the accompanying calls for progress have grown ever louder. But what steps can recruiters take in 2019 to drive the change that so many of them want to see?
The big picture
When 92% of UK engineers in the workforce are men, and only one in 10 executive positions in FTSE 100 companies are held by women, the scale of the problem is clear. And it's not an easy one to fix – the structural issues and norms that preserve the status quo are complicated to unpick.
It's why the REC is working with the government to drive change from the top and challenge some of the deep-rooted causes of inequality. It is on the Flexible Working Taskforce, for example – a group established by the Department for Business, Energy and Industrial Strategy to promote wider understanding and implementation of inclusive flexible work and working practices.
It also sponsored the All Party Parliamentary Group on Women and Work last year, providing evidence for the group's report, which was due to launch as this magazine went to press. In that, it recommended the government focus on two biggest barriers in the way of female entry into the workplace and their progression: unconscious bias and limited flexible working opportunities.
The government and policymakers have a responsibility to set the tone of the debate (among the public, as well as in business), to drive the agenda, commission research and offer the right support. After all, closing the gender gap could add £150bn to the UK's economy.
But good recruitment practices will always be the foundation upon which a fair and diverse organisation can be built – and it's down to employers and recruiters to get that right. 
---

10 ways recruiters can promote gender diversity
Be a diversity champion and raise awareness on gender equality processes
Ensure job adverts are written in neutral language
Use a variety of advertising platforms to reach a diverse pool of talent
Offer flexible working arrangements for all applicants
Clearly define a salary range in job adverts
Use name and context-blind recruitment processes
Call out bad practice and challenge your clients to address unconscious bias
Demonstrate your ability and readiness to attract and recruit candidates from diverse backgrounds
Set equality targets and train staff in equality processes
Introduce new approaches to access different pools of potential talent
---
Adopting best practice
In its latest report, 'Increasing opportunity, supporting growth', the REC looks at the role of good recruitment in gender diversity. It offers a series of recommendations for employers, HR professionals and recruitment agencies, alongside practical examples of how progress is being made and of recruiters and employers working together to deliver it.
For employers, the emphasis is on strong leadership that promotes diversity and its positive impact. This means setting explicit goals, scrutinising the processes that govern both new hires and progression, and seeking external advice.
For recruitment professionals, the focus is on their expertise and the unique position they have to influence and help drive change in the organisations they work with (see box-out, above).
Recruiters and in-house HR professionals are reporting a wide range of ways in which they had seen employers show bias and use discriminatory and other ill-advised practices in their recruitment pipeline. Whether it's in the job ad and where it's posted, how applicants are screened or interviews are conducted, it's important to call bad practices out.
Asking employers the right questions will also prompt change (see below).
---

Challenging questions to ask employers to drive change
Are your business values reflected in the company's culture, brand and communication?
Are you attracting female candidates to apply for the role?
Is your business a champion of flexible working?
Is your business a champion of enhanced maternity and paternity leave?
Are you confident that the selection criteria used to screen candidates are transparent, impartial and fair?
Do you focus more on experience or on skills and potential of your workforce?
Are hiring managers properly trained and the interviewing panel diverse in composition?
Do you regularly monitor under-representation in your organisation?
---
Simple questions might not have easy solutions, but they help to identify knowledge gaps, biases and the problems companies are facing. Recruitment professionals can then work together with employers and their in-house teams to solve them – by putting specific, ambitious and achievable actions in place to safeguard gender diversity and inclusion during the hiring process.
Working together
The good news is that according to a REC survey of 400 HR decision makers, conducted by ComRes in August-September 2018, the majority of respondents are already using a range of inclusive practices as standard when recruiting for a vacancy in their organisation:
74% ensure the hiring manager is trained in interviewing techniques
72% assess job advert language
69% assess whether the role can be advertised as open to flexible working
62% ensure the hiring manager is trained in dealing with unconscious bias
60% ensure there is a diverse interview panel.
More than a third are also using anonymised recruiting, highlighting that huge change is happening.
And importantly, businesses are learning from each other in terms of what best practice looks like. As Bill Richards, UK managing director at the report's sponsor Indeed, says: "When it comes to diversity and inclusion, there is no competition: we all need to learn from each other."