Permanent placement revenues turn positive in Q2 2017
28 December 2017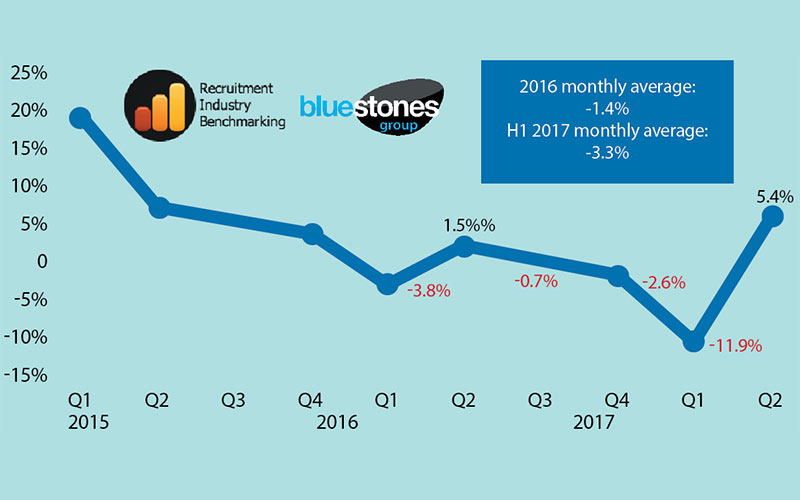 With many of the listed recruitment organisations reporting challenging conditions for permanent hiring – notably so in H2 2016 and Q1 2017 – new RIB data indicates that Q2 2017 may have offered some potential respite.
The latest information from the RIB Index, sponsored by Bluestones Group, highlights that, year-on-year, the median industry recruiter saw revenues from permanent placements return to positive territory in Q2 2017.
Whilst welcome, this followed an acute 11.9% year-on-year decline in permanent revenues in Q1 2017. As such, the monthly average performance across H1 2017 was 3.3% lower than prior year. With early indications for Q3 2017 being mixed, the September benchmarks of peers' trading performance is eagerly awaited by RIB members to see whether the Q2 performance came courtesy of new financial year budgets or was the start of an upward trend.
Belinda Johnson runs employment research consultancy Worklab, and is associate knowledge & insight director of Recruitment Industry Benchmarking (RIB) – part of the Bluestones Group. The RIB Index provides bespoke confidential reports on industry benchmarks and trends. See www.ribindex.com; [email protected]: 020 8544 9807. The RIB is a strategic partner of the REC.