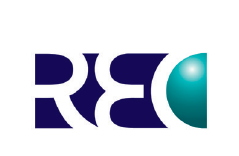 Technology takeover
1 March 2017
Recruiters must be ready for technology's takeover, says Kevin Green REC chief executive.
In the last few weeks we've seen many stories in the media about the rise of automation in the workplace – the general theme is that "the robots are coming for your job".
In truth, businesses are constantly investing in technology which will help improve productivity. That said, the Fourth Industrial Revolution is likely to be fundamentally different and potentially more difficult than the previous three periods of change.
Firstly, it will affect employment in the service industry as much as in manufacturing. The types of office-based jobs affected will be process-driven and routine. This will involve call centres, admin work in financial services, as well as accountancy and legal jobs in professional services.
Secondly, salary is likely to accelerate in the next few years. Skill and talent shortages are already a problem for hirers in a range of sectors, and changes to immigration policy are likely to exacerbate this challenge. Employers will offer more pay to attract the people they need, but as wage bills grow, the business case for automating activity will become more compelling.
We have to accept that this process will make certain jobs redundant. But rather than turn into Luddites and decry technology-driven change, let's recognise that as well as destroying, it also creates new roles and opportunities. The ability of organisations to analyse Big Data and to act upon customer or staff insights will be one area of comparative advantage going forward.
For recruiters there are clearly some threats in this tech-driven change, but also many opportunities. Most obviously, companies will need help defining new roles and searching for talent so they can exploit new ways of doing business.
Technology is set to play an even more important role in the recruitment process going forward. This will move beyond basic customer relationship management to automated voice and video screening and online assessments. We, like the rest of business, need to embrace the change and take advantage of the additional value technology can provide.
I would love to see you at my Scale Up events, where I will be talking about automation and other trends in recruitment. In the next few weeks I am in Reading, Scotland and Portsmouth. REC members can register for free at rec.uk.com/events
Follow Kevin on Twitter @kevingreenrec