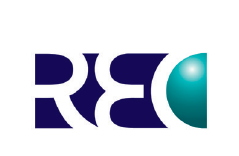 ONS figures show decrease in net migration
28 March 2017
The Office for National Statistics (ONS) last month recorded net migration of 273,000 for the year up to September 2016 – a 49,000 drop on the equivalent figure from a year before.
With the recorded figure below 300,000 for the first time in more than two years, some commentators drew a link between this decline and the outcome of the EU referendum.
There are a number of reasons not to rush to such firm conclusions just yet. Although this figure includes post-referendum data from Q3 2016, the other three quarters of data predate the EU referendum (bar one week of Q2 2016). A full year of post-referendum data won't be available until November to give us the full picture of early post-referendum migration change.
Secondly, these statistics are largely based on the International Passenger Survey (IPS) conducted by the ONS. Like most surveys apart from the census, the IPS is a sample survey which is answered by a sample of those immigrating and emigrating to give total migration estimates.
Whilst these details sometimes get glossed over, the ONS conducts statistical significance tests to see if they can be 95% certain that their survey results reflect a real change on previous results. On this occasion, the figures do not meet this standard. Whilst the recorded data suggests we're already seeing reduction in net migration, we can't say that with statistical certainty just yet.
Where there has been a statistically significant decrease in net migration is from the eight countries of Central and Eastern Europe that joined the EU in 2004 (including Poland, Hungary and the Czech Republic). EU8 net migration fell from +41,000 in the 12 months to September 2015 to +19,000 in the latest figures. Separate data on EU8 citizens registering for UK National Insurance numbers was also lower in every quarter of 2016 when compared to the same quarter in 2015. This includes the pre-referendum Q1-2 as well as post-referendum Q3-4, suggesting that the attractiveness of the UK to EU8 nationals may have been waning before it voted to leave the EU.
More data releases will be needed before we can call trends with greater certainty. However, early indications from the official data and anecdotal reports we're hearing from our members are suggesting that migration is set to continue falling even before the UK's post-Brexit migration system is finalised. Recruiters and employers need to start thinking now about how to maintain successful businesses with reduced migrant worker numbers, particularly those who until now have recruited high numbers of EU8 citizens.