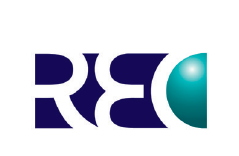 English language fluency required for public sector workers
Lewina Farrell
2 March 2017
Part 7 of the Immigration Act 2006 was amended back in November, so public authority employers have a duty to ensure that their workers in 'customer facing roles' can speak English, or Welsh in Wales, fluently.
Workforce is broadly defined in the legislation and it extends to employees, agency workers, apprentices, contractors, police officers and so on. The government's intention is to ensure that public services are delivered safely and to a high standard.
The legislation confirms that the 'customer facing' element must be an intrinsic part of the job, which includes 'regular and planned' interaction with members of the public by phone or face-to-face. The level of fluency required depends on the nature of the role and the worker must be fluent enough to perform effectively. It is very easy to assume that demonstrating fluency includes considering the worker's dialect, accent or tone but employers have to be careful and not focus on those aspects but instead concentrate on whether the individual has a recognised qualification and overall interview performance. Some common tests for English language skills are ILETS, IESOL, Europass or CEFR Level B1, these are widely accepted by regulators and professional bodies for confirmation of proficiency in English.
The difficulty is where a worker does not meet the fluency requirement. Employers should not automatically reject an applicant or dismiss the worker but consider providing training at their cost, redeploy the worker to another role or where possible adjust the role to limit or remove the customer facing element. Employers must have the necessary employment and recruitment practices in place to meet their obligations, and a complaints procedure to address concerns as stipulated in the statutory Code of Practice for English Language Requirements for Public Sector Workers Regulations 2016.
As usual, the Equality Act 2010 has to be taken into consideration. If an employer stipulates as a criterion that a worker must speak fluent English or Welsh, this can potentially give rise to indirect race discrimination. Although the requirement is applicable to everyone, those with English or Welsh as their fi rst language are more likely to meet the requirement than those that are not native speakers. Yes, an employer can apply such a requirement if it can be objectively justifi ed – and an obvious example is a school requiring an English language teacher to be fluent in English.
The Conduct Regulations 2003 also play a part here. An employment agency or employment business must not introduce or supply a worker to a client unless they have obtained confirmation that the worker has the experience, training, qualifi cations and any authorisation which the client considers necessary, including those required by law or any professional body to perform the role. English language profi ciency is clearly an authorisation by law depending on the role or a requirement that clients deem necessary.
There will be practical challenges for employers and recruiters alike, because they will now have to carefully assess whether the language requirement is intrinsic to the role, and all workers must be evaluated objectively, consistently and fairly.
Lewina Farrell is a solicitor and head of professional services at the REC