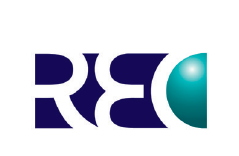 Employee headcount declining year-on-year
4 March 2017
The latest information from the RIB Index, sponsored by Bluestones Group, shows that year-on-year the median industry recruiter has not added to its headcount numbers since June 2016 and actually started reducing numbers from September onwards.
Having added 11.6% to its headcount in 2015, compared to 2014, the median recruiter added a more subdued 4.1% in H1 2016. Since the referendum vote, however, only the upper quartile of recruiters added any headcount (an average of 6.5% between July-November). Conversely, the median recruiter reduced headcount, year-on-year, by 0.9% over the same period, whilst those in the lower quartile reduced numbers by 9.9%.
With the median total employee costs as a percentage of NDR/GP coming in at an average of 53% across 2015, the rise in H1 2016 average to 57% would have caused notable concern. With employee costs peaking at around 62% of NDR/GP in the summer – 9 percentage points higher than 2015 average – the subsequent paring back was unsurprising.
As market uncertainty is set fair to continue, the importance of benchmarking performance against other recruiters to maximise performance cannot be underestimated.
Belinda Johnson runs employment research consultancy Worklab, and is associate knowledge & insight director of Recruitment Industry Benchmarking (RIB) – part of the Bluestones Group. The RIB Index provides bespoke confi dential reports on industry benchmarks and trends. See www.ribindex.com; info@ribindex.com: 020 8544 9807. The RIB is a strategic partner of the REC.