Big talking point: Apprenticeships
28 March 2017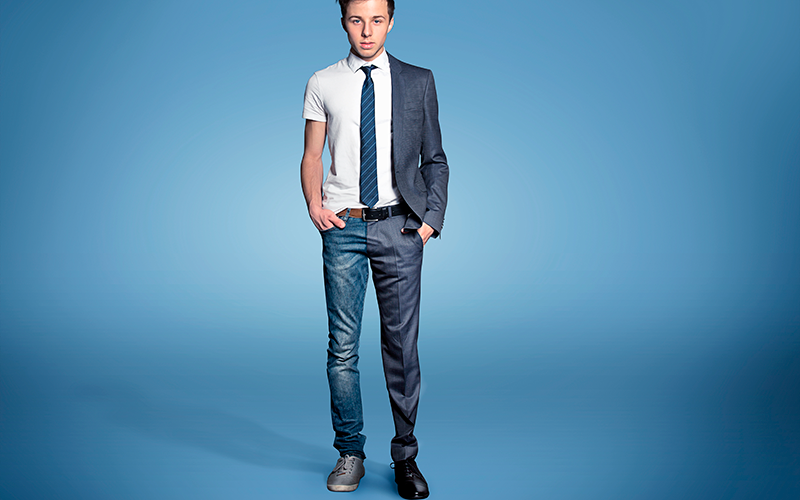 Apprenticeships are the future of the recruitment industry. Recruitment Matters talked with four budding recruitment apprentices embarking on their career to find their hopes and aspirations for the future.
BRADLEY ANDREWS – TDA RECRUITMENT
After completing my A levels in sixth form, I never really wanted to go to uni and get the debts. I was more interested in going out, getting a job and earning money straight away.
I enjoy being part of a team, focusing on my own market, and I didn't really expect the amount of responsibility you had as an apprentice initially, so that surprised me a bit.
There's a lot of things I've learnt. Learning how the CRM system works - the database, hot to source candidates, through social media or job boards, advertisement, how to pre-select candidates, submit them, manage candidates and client's expectations about the process, and ultimately make the placements.
To any would-be apprentice, I'd tell them to research their industry, if they're going into a certain market such as technology, healthcare, digital; make sure they know the ins and outs of it before they start. Give yourself a little head start.
For someone who's in the same position as me, who wasn't going to uni and wanted to get a job straight away, there's potential to earn money – quite a lot of money, if you do it well.
ZAK BRYON – TDA RECRUITMENT
I started off playing football fulltime and then my contract ran out and I had to look to a diff erent profession. I wanted to pick out something that suited my personality, something I thought I'd be good at, and the social side and interpersonal skills I thought I had defi nitely suited a profession like recruitment.
With an apprenticeship, you go over every single detail; you seem to understand more, rather than just getting in there and being in a results-driven position, and forgetting all the stuff that comes with it. You learn the whole recruitment process and then it allpws you to build on that when you go into the environment yourself.
I'm only 19 and now I think that I've got a foot-hold in where I am, being a recruiter, it will allow me to move forward. I have plans over the next couple of years – maybe hiring someone underneath me or being a team leader or something like that.
KIERAN MURNANE – MIDDLETONMURRAY
It was always what I wanted to go into straight from school, definitely. I didn't have any interest in college or anything and it was a no-brainer. Earn while you learn. I definitely wanted to do an apprenticeship.
I wanted to work in an office. I didn't want to do your general business admin, though, I wanted a more challenging role and recruitment was the one that appealed.
I've learnt loads. I came straight out of school into an apprenticeship and obviously coming out of school and into any workplace, not just a recruitment workplace, is a huge, huge learning curve. My maturity has had to step up – how I act generally. I've learnt the working world, really, because I didn't have any idea in school. The school environment and the work environment are completely different. That's the main thing I've learnt during my apprenticeship.
Be prepared for all situations. Don't get complacent. Work hard. Be prepared to work over your contracted hours, definitely. But it is a good career path to go into, because of the commission structure. That appeals to a lot of people.
NATALIE CADAVID - MIDDLETONMURRAY
It was an accident, but it had the best outcome. I got an email from MiddletonMurray abou ttheir six-week traning programme and I thought: "I'll give it a go." I went to the open day and I wasn't dressed for the occaision at all - I didn't realise it was a formal affair, so it was a bit awkward. Once I filled out the application, I was asked to do an interview that day - I didn't feel ready, but I got into it and came out with the job. Eight months later, I'm having the time of my life.
I enjoy the fact I get to interact with young adults. I know that can be a really confusing stage in life, particularly the change from secondary school into further education – your friends are telling you one thing and your family is telling you another, and you have no clue whatsoever. When I left school, I didn't have a clue about apprenticeships. I thought they were about hair and beauty and mechanics, but you can do one in so many industries. I now realise that given the age group of the people I work with, I can offer another route and it's a fantastic route as well.
It has helped my confidence a lot. I've never been one to do presentations in front of a lot of people, so my manager said: "I'll let you off once, maybe twice, but after I'm throwing you in the deep end." It has helped me a lot – I can do presentations, talk at schools and career fairs. I've learned how to develop my patience because you need that when you're working with young adults.
To find out more about recruitment apprenticeships, visit www.rec.uk.com/ apprenticeships