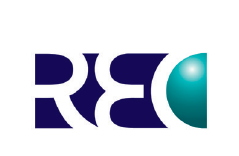 Celebrating recruitment
4 February 2017
This is the year professional services we celebrate recruitment's true value, says Kevin Green REC chief executive.
We recently held the biggest and best IRP Awards, where we celebrate all that's great about our industry. But the recruitment industry faces uncertain times over the next 12 months:
The economy is slowing and employers are getting nervous about investing and hiring
We have a government, which doesn't recognise the true value of a flexible labour market
We will leave the EU at some point in the future. But in the seven months on from the referendum, we don't know the shape of the trade deal or what this means for immigration, creating further uncertainty.
We could be beaten down by events or we could go the other way and talk up our industry and the difference we make. We know that we do more than help Britain's businesses get the talent and people they need. What we do every day transforms people's lives.
Recruiters help young people get their first job and that all important first step on the career ladder
Recruiters help those who are unemployed get back into work. We provide advice and guidance as we know it's harder to get a job if you're currently not working
Recruiters help nurses and doctors who want to work fl exibly but continue to support the NHS save patient's lives
We also help hundreds of thousands of people every year land their dream job. In every hour, on every day throughout 2017, recruiters will transform lives. This is something we need to be proud of and we need to shout about.
We need to spend less time talking about the odd rogue or cowboy – it's the REC's job to deal with them. What we need is for every recruitment business large and small to talk up our industry and explain why what we do is important, it matters and it makes a difference.
Let's make 2017 the year in which we highlight the industry's true value to the economy, businesses and individuals lives.
Follow me on Twitter @kevingreenrec