Paul Maxin: Doing well by doing good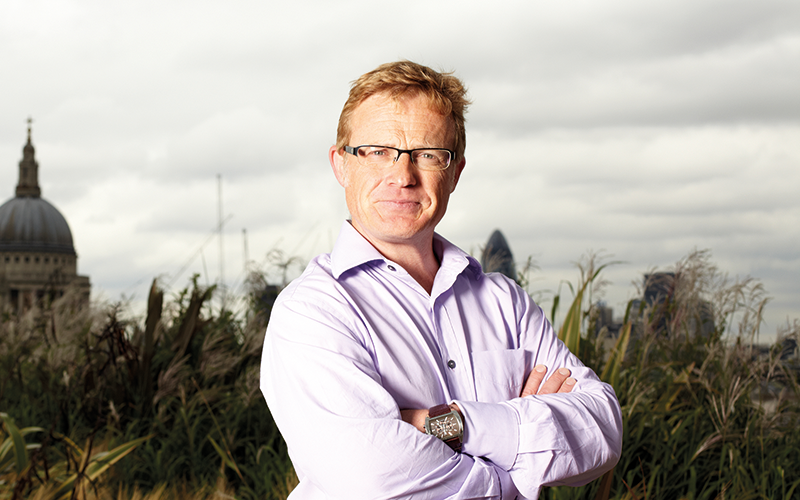 Recruitment's role from pandemic to climate emergency
Everything has changed in the last few weeks, and that transformation is speeding up by the day. I am writing this piece on the morning that the UK Prime Minister Boris Johnson and health secretary Matt Hancock have tested positive for coronavirus. One can only imagine the number of people they've had contact with before government, COBRA and the daily press conferences going virtual.
So who knows where we'll be by the time you read this. One small positive, though, is that pollution levels in the UK have halved since the nationwide shutdown. Air quality improvements have been seen in nations around the world from Italy to China.
Before the outbreak, I had been giving much thought to the role that talent management and talent acquisition, whether in-house or agency, can play in the fight against the climate emergency. Our house is on fire; scientists have warned that we may have crossed a series of climate tipping points, which is an existential threat to us all.
To have any chance of meeting a commitment to net zero greenhouse gas emissions by 2050, it's my contention that all organisations above a certain size will have publishable targets set for them. Those targets will apply across the supply chain and will impact how goods, services and people are procured. Globalisation will evolve, or change. It won't be sustainable to fly or ship fresh food items covered in plastic across continents. Nor will it be to regularly fly in big teams of people. Projects will still be delivered, but differently. Agile thinking and agile methodology will help.
To protect lives the Covid-19 pandemic has fundamentally changed the way we work and exponentially sped up what can be achieved remotely. I've seen some fantastic examples in recent days of team building, from virtual workouts to team drinks. In many cases they've got to know each other's families a little bit too. This will have a lasting impact on the way we engage and deliver business outcomes. I also suspect that once the virus has been conquered, a fear factor will remain part of its legacy. A kind of collective psychological shock, which will be hard to overcome.
The climate emergency will outlast the current global contagion. Once it's over, could these changes ultimately have a positive impact for the talent cycle and workforce planning as business plays its role in tackling it? I believe so.
Using all the tools at our disposal, from tech stacks to AI, rapidly iterating and reiterating, it is our collective and moral responsibility, as an industry, to develop a meaningful Talent Sustainability Index (TSI) for capacity planning, recruitment and deployment of people. The TSI will feed into overall corporate governance. Taking it to the next level, teams and individuals could have collective or personal targets that are ripe for gamification.
I know this is conceptual. I don't have the answers as to how this will work – yet! What I do know is that we have many brilliant people in our profession, and I'm keen to crowdsource your thinking on methodology of what a TSI might look like and how it will operate. If you are interested in being on the ride for this journey, get in touch. Collectively we can do well by doing good. 
Paul Maxin is founding director, Max Intalent