Green means go for UK jobs
Green means go for UK jobs
By DeeDee Doke
10 November 2023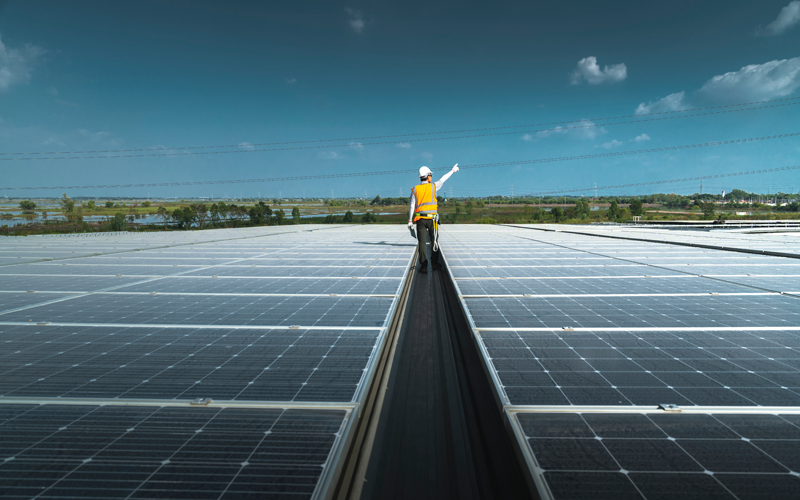 The Green Jobs Foundation was formally launched at the Eden Project in Cornwall.
A foundation aimed at supporting the UK's transition to future green skills and jobs, including the pilot of a green internship scheme next year, has been launched.
Business and civil organisations including PageGroup, City and Guilds, PwC, the Living Wage Foundation, RenewableUK and Lightcast are supporting the Green Jobs Foundation in its aim of accelerating "the awareness and access to green jobs in the UK".
The charity has been created as a personal drive by PageGroup head of sustainability and corporate treasury Joanna Bonnett.
Formally launched at the Eden Project on 2 November as part of the Anthropy Gathering, an annual event dedicated to inspiring a better Britain, the foundation was formed at the end of 2022. With the foundation's launch was its first 'Green Jobs: State of the Nation Report', which details where in the UK the number of green jobs are growing and their economic value. The report also emphasises skills development and reskilling as part of the requirement to progress.
Bonnett said: "As a nation, we must invest in green skills as the workforce moves towards a skills-first agenda and provide workers with sustainable jobs aligned to their personal values and opportunities they can be proud of."
The foundation's focus is on "jobs in this emerging economy, the skills workers will require, how these skills are acquired, and successful pathways from the old to the new economy", a foundation statement said. "It was formed as a 'think and do' foundation with the goal of helping to tackle the practical issues around the fundamental question of our time: how the UK and the rest of the world can successfully move to a low-carbon and then zero-carbon society, whilst leaving no one behind in a Just Transition."
The report provides case studies of how green skills are being taught at community level in the UK, such as in Maidenhead, where a Green Skills Library is being created. Local residents can access free courses to learn how to upcycle, repair and create, and in future will be offered free group training in organic gardening, reupholstery and common repairs, as a result of recent funding.
Donna Stimson, the founder of the Green Skills Library, is a former councillor and sustainability cabinet member for the Royal Borough of Windsor and Maidenhead. Stimson said: "Content in the courses can also provide individuals with new skills, which could lead to sustainable green jobs."
The UK government plans to create 2m green jobs by 2030 and 6.9m green jobs by 2050.
"This transition of employment will create significant opportunities as well as challenges, which we must overcome by working together," the statement said. "Students looking to enter the workforce and workers of today will be required to reskill and upskill to be match-fit for tomorrow."
For more about the 'Green Jobs: State of the Nation Report' and the foundation, see The Big Story here.
Image credit | Getty