NEW TO THE MARKET: 27 JUNE-1 JULY 2022
NEW TO THE MARKET: 27 JUNE-1 JULY 2022
30 June 2022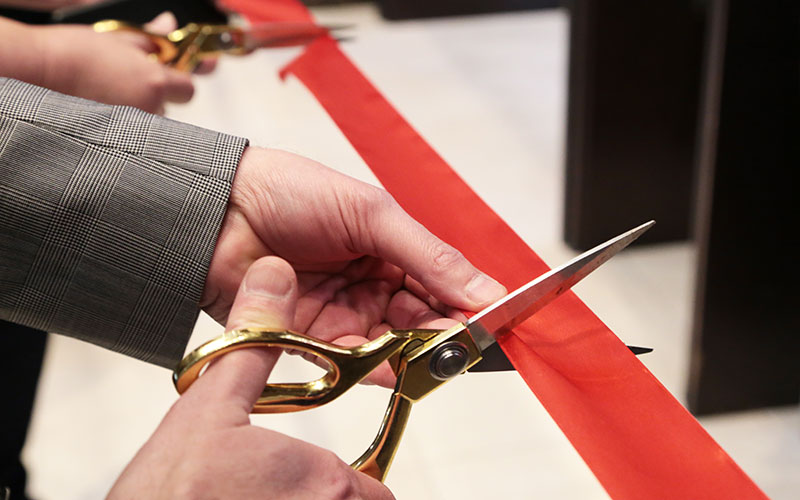 This week's new launches include: Aspire, Cloud Assess, Conexus, Deel, EVONA, g2 Recruitment, Jobrapido, Spinks, Travelex
• International recruitment agency Aspire has launched a new office in Dubai as part of its growth in the Middle East and North Africa (MENA). The new office will enable the recruiter to help businesses in the region gain access to its global talent pool. It will be led by Toma Indriulyte Sibly, who will head up Aspire's MENA operations.
• Australian-based training and assessment software Cloud Assess has launched in the UK market for 'deskless' workers. The software provider says its learning management software offers the UK market a "much-needed" answer to close the skills gap with on-the-job training. It enables UK businesses to accelerate their rate of up-skilling and reduces admin tasks by more than 50%, allowing organisations to operate on a larger scale or with greater efficiency for the same level of resources.
• Digital transformation recruitment specialist Conexus has opened two new offices to serve its growing international client base. The digital recruiter has opened an office in Cardiff located at Anchor Court and another in Central Barcelona, Spain. Conexus was founded in 2020 by Yolk Recruitment founder Dale Williams and industry specialist Connor Wall.
• Online payroll and onboarding company Deel has launched a fully managed global payroll product for companies that hire employees using their entities and want to combine multiple regional payroll systems into one global platform. Deel has also partnered with the United Arab Emirates (UAE) government to attract global talent and high-growth companies to its region. The UAE aims to become the global tech hub for remote workers by offering flexible visa categories for engineers, executives and remote workers.
• Lloyds Bank and space recruitment specialist EVONA have opened its second UK location in Spinningfields, Manchester. The new Manchester office will accommodate up to 10 new members of staff in Spinningfields and provide a second hub in addition to Bristol for remote staff all over the UK.
• Netherlands-based technical recruitment firm g2 Recruitment has relocated to a new office in the centre of Amsterdam. The move to the Spaces Herengracht building will allow the recruiter to provide more than 20 extra jobs to graduates who want to be a part of recruiting within emerging tech and engineering markets. g2 Recruitment has been providing hiring services since 2004 and now has nine offices across the UK and Europe.
• Jobrapido has launched a smart subscription service allowing businesses to have unlimited postings and change job postings 24/7. The subscription is available in the UK with plans available for three, six and 12-month periods. The search engine firm says the service "will drastically reduce talent acquisition budgets and annual advertising costs for UK businesses".
• Nash Squared company Spinks, a recruitment partner to the global start-up and scale-up community, has launched its Spinks on Site service in the Netherlands. Spinks on Site provides both start-ups and scale-ups with the most efficient routes to hire in-demand talent through a talent acquisition programme. Spinks on Site's talent managers embed themselves into the organisation, its culture and values to attract the "very best" talent, something which it says is not possible to achieve with typical agency-style recruitment.
• Foreign exchange firm Travelex has announced it has created more than 1,200 new international jobs. In the UK, over 1,000 new positions are being created across retail, wholesale and head office operations following new contract wins. Across the ANZ region, Travelex is creating more than 100 retail and head office jobs. In Asia, Travelex is recruiting over 50 roles across Singapore and Malaysia as airport terminals re-open.