Pod Talent timeshares office with The Hive
Pod Talent timeshares office with The Hive
DeeDee Doke
1 December 2020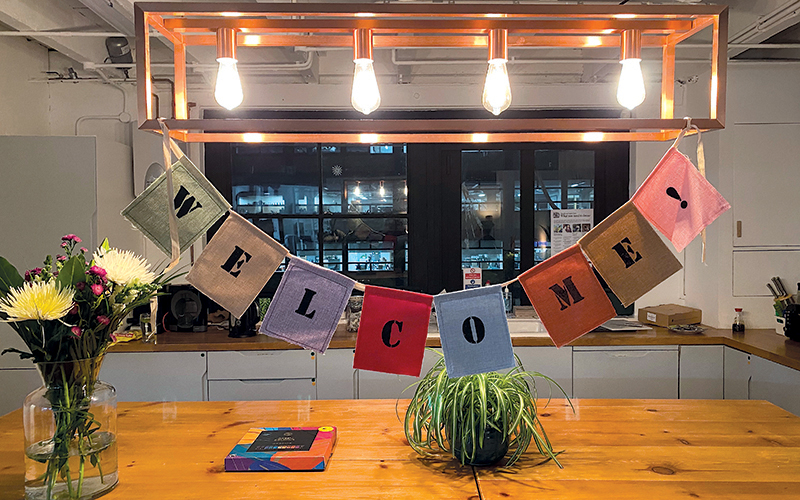 Two recruiters have found a novel way of saving money on rent.
Tired of paying the full rental price for office space for your recruitment business – especially when your staff would prefer to work from home most days? 

Recruiter Jon Dweck has just the solution: a timeshare option to share your offices with another business. That's the concept for Space Three Two, Dweck's new start-up, born in spring during the first lockdown this year. 

And the concept is now a reality for Dweck's own recruitment company Pod Talent and fellow independent recruiter The Hive. Pod will use its existing office in Old Street, London, for three days a week, while The Hive will move in for two days weekly.  

"My first conversation about this led to the first deal," Dweck told Recruiter. Initially, Dweck said, he wanted to be talked out of following up on his idea, which had emerged out of his own dilemma – affording expensive office space he was not using as Covid-19 swept the UK and would not fill even when the return to offices began. 

But when he sought out The Hive's then-CEO James Johnson as a sounding board, and Johnson also saw the potential benefits of timeshare, Dweck knew he had to see it through. "Office timeshare, or the ability to share office space with another firm of a similar size, is the future of workplaces," Dweck said.

Pod's arrangement with The Hive saw Pod buy a second refrigerator for the office for The Hive's use and ensure secure, separate and colour-coded storage for both companies. When one company's time in the office is done for a few days, all employees remove everything from their desks and place their items in their company's secure storage.

"If they don't clear their desks, the cleaners do remove everything," Dweck said. 

For the days each team are in the office, they can hang up their branding and make it identifiably theirs. The change-out erases any sign of each team's opposite number. "It's really so simple," Dweck said.

The savings for both Pod and The Hive are and will be significant, with Pod already saving about £75k per year. Since Pod had a long lease and The Hive was coming to the end of its lease, the circumstances were highly complementary. "We really helped each other," Dweck said.

Although some recruitment businesses have already approached Dweck about arranging timeshares for them, a significant market push will occur in Q1 2021, "and we'll be looking for investment early next year", he said. 

While Pod and The Hive's timeshare agreement covers premises in London, Dweck is not limiting Space Three Two's boundaries to London or even to the UK. Australia may be the company's first overseas outpost. "We'll go wherever there's interest," he said.

Another aim may be even more important to Dweck, however: "I want to see positive, lasting change from what we learned from Covid," he said.