Fish producer heralds new dawn for work placements
Fish producer heralds new dawn for work placements
7 May 2019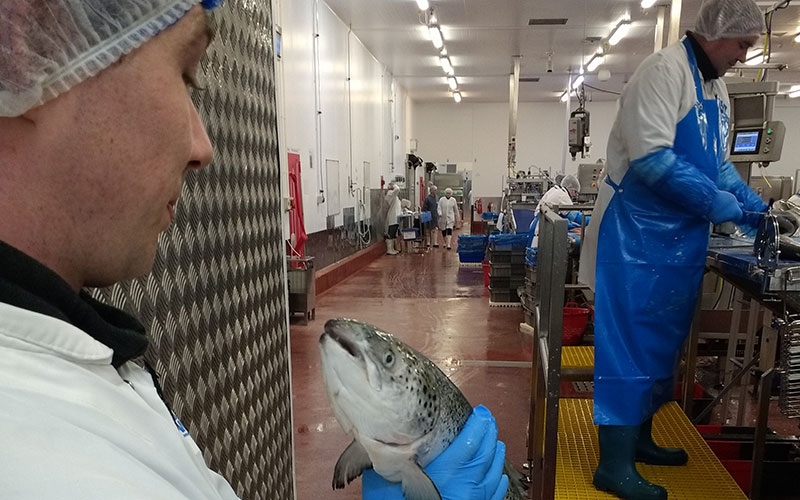 One of the UK's largest producers of fish and seafood has taken on all of the young people supplied to it in the past year by a work-placement charity.
Charity Movement to Work (MtW) revealed in the 12 months up to April 2019, Dawnfresh Seafoods offered five young people work placements through its MtW network.
Scotland-based Dawnfresh produces seafood for major retailers and food outlets in the UK and around the world. It owns and manages several trout-farming sites as well as specialised production facilities handling fresh, frozen, marinated, smoked and other seafood lines.
One of the retailers Dawnfresh supplies to is MtW employer member Marks & Spencer, which encourages employers in its supply chain to offer work placements to young people facing challenges getting into the workplace.
Helen Muir, HR director at Dawnfresh, said: "Despite difficulties in many of their backgrounds, these young people are an absolute inspiration to managers and colleagues alike. I am so grateful to all colleagues in Dawnfresh for helping us welcome these young people into the world of work, and I know we all feel that we are making a truly great contribution to society, as well as individuals and their families.
"We will be taking part in further schemes and we would encourage all employers to get involved in Movement to Work placement schemes. It's great for business, morale and the young people themselves."
James Ashall, CEO of Movement to Work, added: "Dawnfresh Seafoods is a relatively small business compared with most of our employer partners, so it's great to see that not only is it keen to give young people a chance in the workplace who might not have had many chances before, it is taking on all the young people that have taken up its placements this year.
"Not only are these young people inspirational in their determination to succeed, whatever the odds, employers like Dawnfresh really show the way in terms of innovating in recruitment for the future."
• Comment below on this story. You can also tweet us to tell us your thoughts or share this story with a friend. Our editorial email is [email protected]