Men's heightened Brexit risk in industrial occupations
Men's heightened Brexit risk in industrial occupations
5 October 2018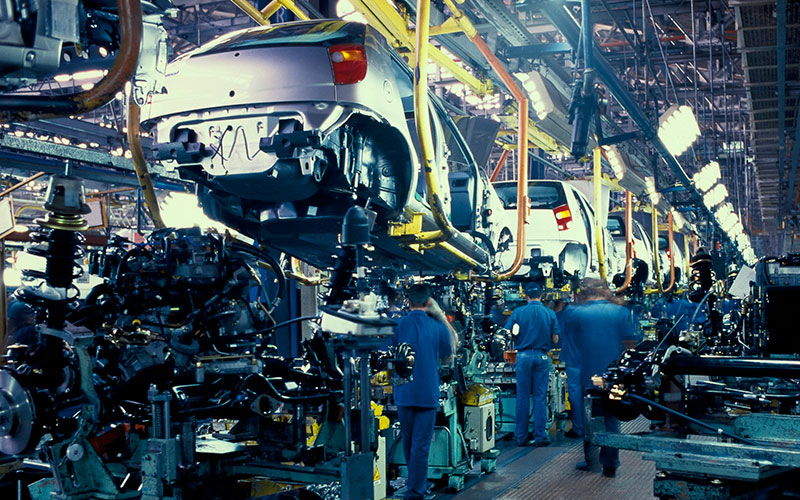 Men working in process, plant and machinery operative occupations are likely to be the group hit hardest in the UK labour market as a result of new trade barriers following Brexit.
According to a study by the Institute for Fiscal Studies: "These tend to be older men with skills specific to their occupation who, history suggests, may struggle to find equally well-paid work if their current employment were to disappear."
The research looked at the consequences of the various Brexit scenarios, such as the Norway option, and a Canada-style free trade agreement, taking into account factors such as a likely increase in non-tariff barriers.
The report predicts that industries such as clothing and transport equipment, including car manufacturing, as well as chemicals and the pharmaceutical sector are likely to be especially affected, either because they export a lot of their output to the EU or because they rely on imports from the EU.
Men with low levels of formal education were most at risk to the negative effects of post-Brexit trade barriers, especially workforces in the West Midlands and Northern Ireland, where 24% and 25% of those in this group work in the most badly exposed industries.
In contrast, the report says that employment in the agricultural sector could receive a boost, as UK consumers turn to less expensive home produce. Overall the report found that women in work are less likely to be affected because only 10% are employed in highly exposed industries, compared to 17% for men.
• Comment below on this story. You can also tweet us to tell us your thoughts or share this story with a friend. Our editorial email is [email protected]