NEW TO THE MARKET: 16-20 APRIL 2018
NEW TO THE MARKET: 16-20 APRIL 2018
17 April 2018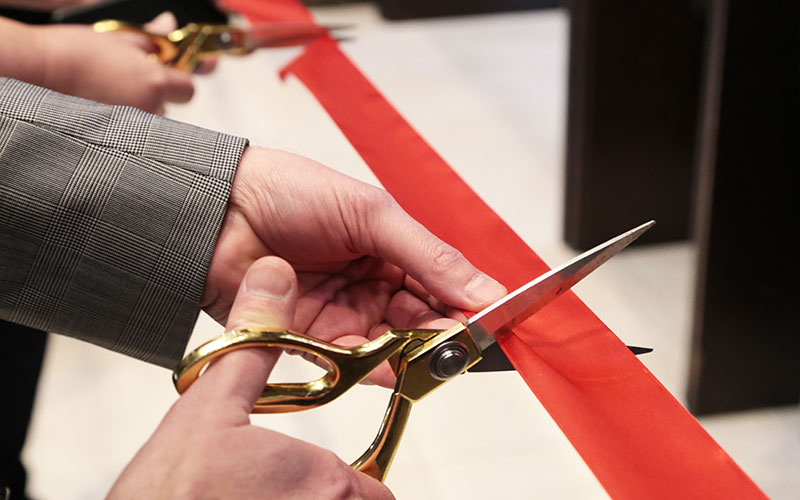 This week's launches include: Airport Placements Ltd, Airswift, Arctic Shores, Berwick Partners, Coresco, GBG, Heidrick & Struggles, HR Certification Institute, Insight Global, Microdec
• Airport Placements Ltd (APL) is expanding its recruitment services in Manchester. The airport staffing specialist, based at Birmingham Airport, has opened the new office to serve Manchester and other airports in Northern England and Scotland.
APL, part of the HR GO group of companies, also recently established an operation in Endeavour House, Stansted Airport, in the South-East.
• Global workforce solutions provider Airswift has launched a new model aimed at changing the relationship between operators and companies, known as the Oilfield Service Integration model.
The model aims to provide full transparency into the "hidden" costs associated with third-party services, dramatically reducing total spend. It also allows operators more control over the work carried out on their behalf, from crew size and hours to process and safety.
• Arctic Shores, which provides psychometric assessments using game-based technology, is opening an international office in Singapore, and has appointed VJ Posadas as general manager. The new office will serve local clients as well as those in India, Australia and Indonesia.
• Birmingham-headquartered executive search firm Berwick Partners has launched an office in Amsterdam to increase its foothold in the European market, and strengthen links between the UK and the EU.
The firm has also introduced two practices and made three hires (see Appointments, 16-20 April 2018). A dedicated 'place' practice will serve the local government sector, while Berwick Talent Solutions will deliver project and volume recruitment of senior and specialist talent for clients as they expand, relocate or undergo change and transformation.
• The founding director of construction recruiter Contract Scotland has launched a new consultancy business – Coresco. Colin Woodward revealed his new firm will work with new and expanding recruitment agencies, as well as employers trying to get the best value for money from their recruitment suppliers.
Woodward said: "Although I'm still the majority shareholder in Contract Scotland, which currently has a turnover of £20m in the technical/professional sector of the construction industry, the day-to-day business has been run by my fellow directors for several years now. I'm keen to use my knowledge and experience to help the next generation of recruitment entrepreneurs achieve their ambitions."
• GBG, which specialises in identity data intelligence, has enhanced its KnowYourPeople employee screening solution with 'Right to Work' management functionality. The company says the new feature will help businesses manage their right-to-work checks on new employees, helping them to avoid £20k fines.
• Global executive search firm Heidrick & Struggles has launched a disruptive innovators team. The team, led by Tim Alexander Lüdke, will work with developing organisations to succeed in their go-to-market strategies by filling important talent gaps, advising on transformation and change management, and accelerating their growth and development.
• The HR Certification Institute has launched HRCI, a suite of on-demand learning and assessment modules to help in talent management.
HRCI is a suite of on-demand learning and assessment modules aimed at raising the bar on the talent management capabilities of global business professionals – both HR and non-HR – who have responsibility for creating high-performing employees, teams and organisations.
Modules, which can be completed at a user's own pace, will aim to give users the skills and knowledge needed to help organisations avoid risks, optimise performance, engage employees and enhance business outcomes.
• Global staffing and services company Insight Global has announced the formation of its Women's Leadership Council (WLC). The WLC is charged with empowering, inspiring and developing the company's current and future female leaders, as a supplement to the company's existing broader leadership development.
The WLC is comprised of 17 women in varying levels of leadership. The goal is to create opportunities to observe each other and interact with women outside of their own leadership trees through a mentorship programme.
• Recruitment software provider Microdec has launched a new version of its Profile product, which includes tools to help recruiters manage incoming GDPR (General Data Protection Regulation) rules compliance.