APPOINTMENTS: 23-27 APRIL 2018
APPOINTMENTS: 23-27 APRIL 2018
23 April 2018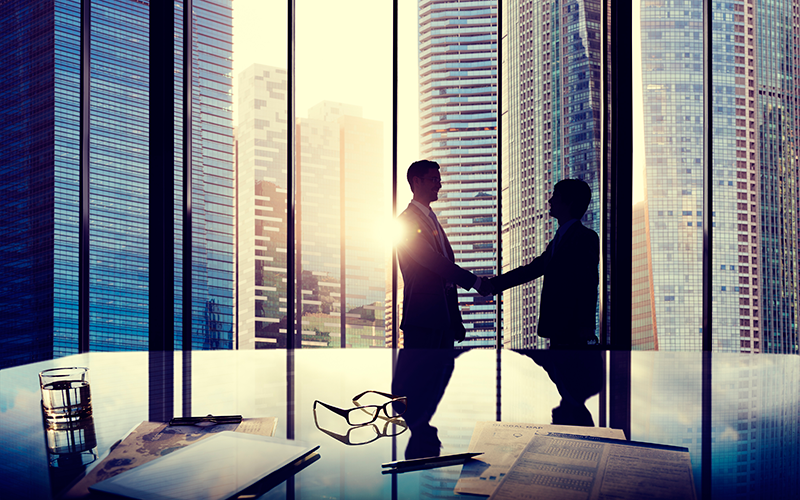 This week's appointments include: AMS, APSCo, Audeliss, Endorsed, Frontline Recruitment, Goodman Masson, Macildowie, Oakwell Hampton, RED Commerce
• International talent acquisition and management solutions provider Alexander Mann Solutions has bolstered its contingent workforce solutions (CWS) team with two senior hires.
Melanie Forbes joins as managing director for CWS. Melanie has more than 20 years' of global experience in (CWS) and recruitment process outsourcing, most recently as CEO of the Guidant Group.
Chris Merrick joins the company as head of sales for the EMEA region, with a focus on CWS. He joins AMS from Capita Resourcing, where he was director of sales & marketing, and before that Resource Solutions.
• APSCo (Association of Professional Staffing Companies) has announced its new representative committee, which will take responsibility for shaping the strategy and direction of the trade association until 2020.
The committee comprises 13 recruitment company representatives, one affiliate member and three APSCo permanent committee members. They are: Yvette Cleland, Clinical Professionals; Belinda Brooke, Morgan Hunt; Ben Weston, Guidant Group; Jon Cox, CCL; Russell Thompson, LMA; Caroline Vooght, Expion; Adam Fletcher, Ignata; Kalpesh Baxi, SThree; Paul Kirby, Darwin Recruitment; Pete Holliday, Sopra Steria Recruitment; Simon Clarke, Harnham; Stephen Rookes, NES Global Talent; Andy Foskett, Parity Professionals.
The new affiliate member representative is Dan McGuire, Cube 19. Permanent members are: Ann Swain, CEO, APSCo; Samantha Hurley, operations director, APSCo; and Stephen Hill, financial director, APSCo.
• Audeliss, the London-based boutique executive search firm championing diversity in the workplace, has appointed Chris Lain consultant for interim management. Lain joins after almost 13 years working in executive search.
• Online technology recruitment platform Endorsed has appointed Sam Harrison managing director. He will lead Endorsed's New York headquarters.
Harrison joins Endorsed from digital recruitment specialist Salt, where he was responsible for growing its first US office. Harrison is also a leader in the NYC Technology community, a recruiter in residence at Columbia University in NYC and an active contributor to online technology hubs such as Devops.com and TechBeacon.com.
• Recruitment specialist Frontline Recruitment has made a number of appointments in some of its offices. Recruitment consultant Becky Minion is joined in the Derby office by intern consultant Kira Williams, account manager Nicole Banks and payroll administrator Lauren Gouveia.
Keith Grundle joins as permanent consultant in Frontline's Nottingham office and in Mansfield, Frontline has hired Carla Hill as business development consultant. Tyler Boyce also joins as business development consultant in Leicester, along with Magdalena Obraczka, who is account manager.
The company has also made a six-figure investment in a new 'best-in-class' recruitment CRM system that will allow Frontline staff to access a new central hub, giving access to vital information on assignments, contacts, candidates and clients.
• Professional finance and technology recruiter Goodman Masson has promoted Catherine Kellaway to director from divisional director, Finance & IT. Since joining Goodman Masson in October 2014, Kellaway has grown the public sector finance division from two to 20 people.
• Midlands-based recruiter Macildowie has appointed Cassie Mallon as a divisional manager to lead its HR recruitment team in Nottingham and Derby. Mallon joins the company after nearly 10 years with the Gi Group.
Macildowie also has recently recruited 13 recruitment and trainee consultants. In Nottingham, joining the team are: consultants Tia Billinger, Martyn Kingsbury and Jeanette Spicer; trainee consultants Emily Bodden-Burton, Holly Farmer, Amy Frost, Steve Haworth and Claire King, and business support administrator Steph Smith.
New joiners at the company's offices in Leicester and Milton Keynes are: recruitment consultants Kate Oliver, Annabel Patel and Lauren Smith; trainee consultants Ross Abrahams and George Neyland; and business support administrator Natalie Widdowson.
• IT and digital recruitment specialist Oakwell Hampton has promoted Alex Enos to team leader. This is already his third promotion since joining the company with no recruitment experience two years ago.
• SAP talent recruiter RED Commerce has appointed Ross Eades as CEO. Eades, who spent four years as CEO of executive search firm Horton International, succeeds Andy McRae, who becomes a non-executive director of the company.
Eades has previously held CEO roles in recruitment at the multi-sector Kellan Group for four years and at technology recruiter InterQuest Group for six years.
In a statement issued by RED, outgoing CEO McRae said that the move had been in the making for over a year "to ensure leadership continuity".