NEW TO THE MARKET 2-6 OCTOBER 2017
NEW TO THE MARKET 2-6 OCTOBER 2017
2 October 2017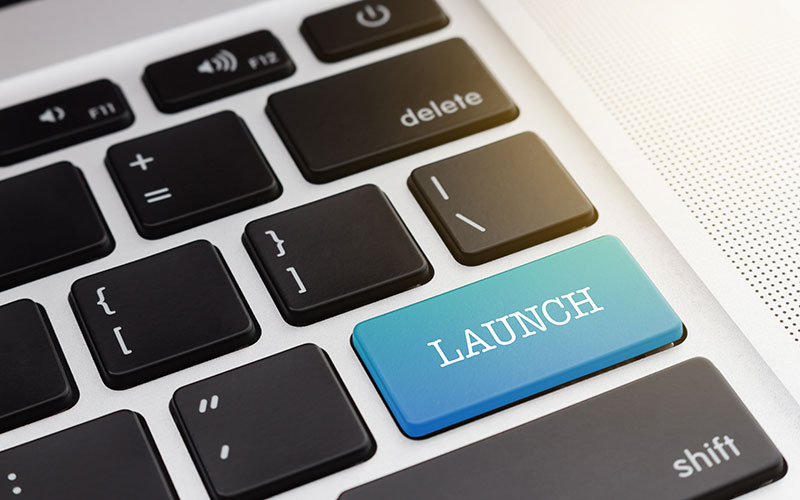 This week's new product, offices and offerings includes: 24-7 Staffing, APSCo, Culture Recruitment, Entelo, ESCP Europe Business School, Eurostaff, FindMyPubJobs.com, Frost Included, FastTrack360, Human, Network Rail, Phaidon International, ProClinical, Swissstaffing
• 24-7 Staffing is relocating two of its branch offices to bigger premises. The Wiltshire recruiter's Salisbury office is moving from 6 Salisbury St, to the second Floor of Minton House, Minton Distribution Park on London Road.
Meanwhile the firm's Bristol office is moving from 510, Bristol Business Park, on Coldharbour Lane to the ground floor office of B2 Vantage Business Park on Old Gloucester Road. Each office is about 15,000sq ft bigger than the previous locations.
• The Association of Professional Staffing Companies (APSCo) has launched a new client toolkit to help its members communicate the value of the association to clients and candidates they work with. The offering includes digital marketing tools that recruiters can use to help explain the benefits of APSCo membership.
• Talent acquisition specialist Entelo has launched Entelo Envoy. The new product uses artificial intelligence and deep learning to automatically find, nurture and deliver interested job candidates directly to the email inboxes of recruiters.
• Birmingham-based Culture Recruitment has launched. The marketing, digital and sales staffing specialist, launched by founders Jamie Wills and Laurence Sidwell, is based at Colmore Gate in the central business district of the city.
• ESCP Europe Business School has partnered with diversity & inclusion consultancy Frost Included to launch a certified D&I course. The two-day seminar, hosted at ESCP Europe London campus on 7-8 December, sees delegates learn practical strategies for recruiting, building and managing diverse teams, and creating inclusive companies cultures.
Speakers include Stephen Frost, an adviser on D&I to UK government, KPMG, HSBC and who was head of diversity & inclusion for the London 2012 Olympic and Paralympic Games; professor of management Claudia Jonczyk; and several Frost Included Associates, including Manuel Wachter, who has worked on inclusion initiatives with organisations like The World Bank, L'Oréal and the World Economic Forum, and is also managing associate of Frost Included.
• International recruiter Eurostaff, Staffgroup's technology brand and part of Cordant Group, has opened a new office in Utrecht, Netherlands. Business manager Iwan Elzinga will lead the new office. Staffgroup managing director Saman Tabrizi oversees both of Staffgroup's companies – Eurostaff and Earthstaff in London, Berlin, Hamburg and now Utrecht.
• Recruitment software provider FastTrack360 has announced the UK launch of its Connect Integration. The integration means FastTrack360 can come in three parts – time, pay, bill, as opposed to four parts – recruit, time, pay, bill. The move also increases flexibility so the product can integrate with leading CRMs (customer relationship management software).
• Artificial emotional intelligence specialist Human has developed new software that it claims has the ability to read candidates' subliminal facial expressions live during job interviews.
The software, developed by data scientists, then converts these expressions into a range of emotions and specific characteristic traits in real time. CEO and founder of Human Yi Xu revealed the patent-pending software works by using partial facial recognition, camera angles and pixilated raw data to reveal typical personality traits.
• Hospitality job site FindMyPubJobs.com has launched. The site provides clients with candidate alerts, notifying them when a candidate that meets their criteria has uploaded their CV, and thus is actively looking. The site also sends job alerts by email to all registered jobseekers that have created bespoke search criteria. It also offers clients an area to search CVs from a CV database.
• Network Rail has launched a Snapchat filter as part of its campaign to attract talent into the rail industry. The filter, available at stations along the East Coast and Midland main lines, allow users of the social media platform to pose while wearing a blue hard hat when inside Newcastle, Leeds, York, Doncaster and Sheffield stations.
The firm says the move is part of its drive to change the perception of the rail industry among young people and raise awareness of the number of railway apprenticeships available, particularly across the North of the country.
• Global staffing group Phaidon International has launched a new US office in Dallas, Texas. The firm, which already has offices in New York, San Francisco, Boston and Chicago, is moving into 100 Crescent Court, between Victory Park and Uptown Dallas.
The new office will be home to two Phaidon International's brands – EPM Scientific, which specialises in life sciences niche staffing, and DSJ Global, specialising in professional services, including supply chain, procurement, logistics and FP&A (financial planning and analysis).
• Swissstaffing, an industry body that serves the employment and recruitment sectors in Switzerland, has granted ProClinical a quality standard certificate.
The certificate recognises ProClinical as a fully credible Swiss company, compliant with the country's corporate criteria. As members of Swissstaffing, ProClinical is seen as a specialist recruitment agency of the highest quality, independently certified as a credible and experienced company.