G7 countries vow to help workers as labour markets change
G7 countries vow to help workers as labour markets change
2 October 2017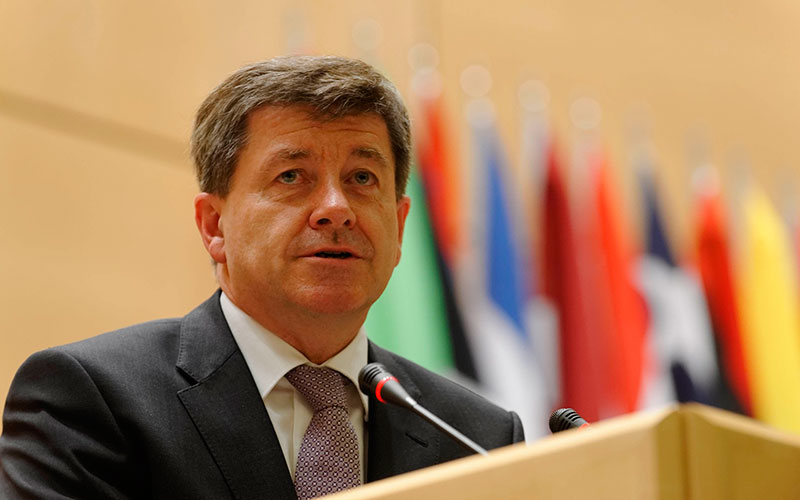 G7 employment ministers have agreed to do more to improve worker employability as labour market demands change.
Ministers of Labour and Employment from the US, Japan, Germany, Italy, UK, France and Canada met in Turin last week to discuss the future of work. Guy Ryder (pictured above), director-general of the International Labor Organization (ILO), also took part in the talks.
Areas covered included promoting skills and fostering labour rights; labour, employment policies and social protection policies; and fostering a multi-stakeholder approach to do this.
At the meeting, ministers agreed to improve the employability of workers, as the demands of the labour market changes, by among other initiatives promoting a favourable legal and regulatory framework to protect the freedom of association and workers' voices.
Ministers also emphasised the importance of workers in non-traditional types of work, such as the rise of 'gig' working, being able to benefit from social protections and social securities.
Commenting on the meeting, ILO's director-general Ryder said: "G7 countries are among those on the frontier of technological changes that have great promise for better lives but which equally could lead to many working women and men being left behind.
"Good policies and the active engagement of the social partners can and must shape change to meet societies' expectations of a fair and just transition to patterns of inclusive and sustainable growth and development.
"Promoting inclusivity in innovation and the future of work through close co-operation and dialogue among policy-makers, social partners, the private sector, education and training providers, innovation analysts and other relevant actors" was a further priority identified by ministers.
The meeting ended with the launch of a 'G7 Future of Work Forum', which will share strategies, exchange good practices and experiences. The forum will be set up and managed by the Organisation for Economic Co-operation and Development (OECD) with the ILO.
• Want to comment on this story? Email us at [email protected] or tweet us below to tell us your thoughts. We will run comments online in a round-up at the end of the week.