APPOINTMENTS: 26-30 JUNE 2017
APPOINTMENTS: 26-30 JUNE 2017
26 June 2017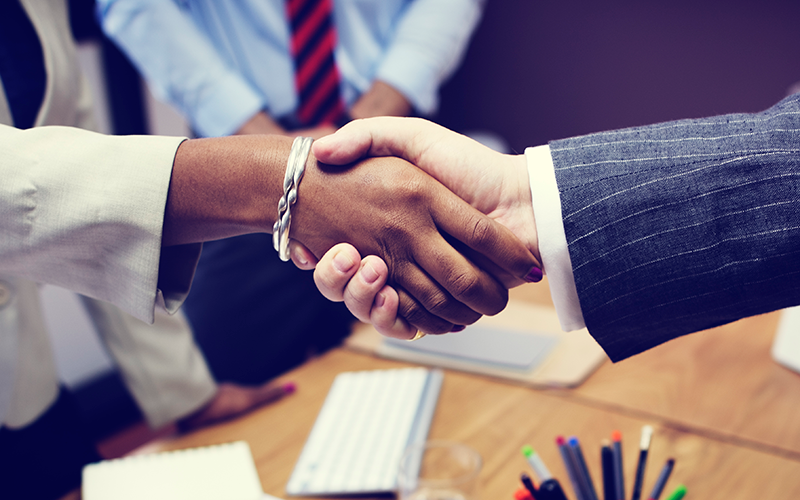 This week's appointments include: Beyond Associés, Clear Company, Gattaca, House of Fraser, IQX, Futurestep, Kentemp Recruitment & Staffing, Mazda Motors UK, Peace Recruitment, Raw Talent Academy, TeamJobs
• Executive search firm Beyond Associés has appointed Warwára Her as consultant. Based in Paris, she specialises in the assessment of executives as well as coaching.
Her previously worked with European management consulting firms and global executive search firms including KornFerry Leadership & Talent Consulting in the Netherlands.
Before joining Beyond Associés, Her had her own private practice, advising clients on leadership development.
• HR and diversity consultancy Clear Company has appointed Kerri Molyneaux as marketing manager. Molyneaux will be based at the company's headquarters in Warrington.
• Rudi Kindts has resigned as a non-executive director at specialist international recruitment group Gattaca. Kindts also steps down as chair of the firm's remuneration committee and as a member of the group's nomination committee.
• Department store House of Fraser has appointed Michelle Maynard as chief people officer (CPO).
Maynard, who has held HR roles at firms including British Airways, Coca-Cola, the AA and Thomas Cook Group, joins from insurer Aviva, where she was a director of talent and organisational development, but most recently CPO for Aviva France.
• Hazel Thorburn has joined Scottish-based recruitment technology provider IQX's support team, while Lawrence McKechnie has been appointed database specialist.
• Futurestep, a division of global people and organisational advisory firm Korn Ferry, has made two new hires covering Europe, Middle East, and Africa (EMEA).
James Peskett joins as managing consultant in the firm's EMEA search consumer practice and Andreas Perklitsch as a managing consultant in the firm's EMEA search life sciences practice. Peskett is based in London, while Perklitsch is in Frankfurt.
• Canterbury-based recruiter Kentemp Recruitment & Staffing has bolstered its team with a number of hires.
Those joining are: group account manager Laura-Jane Yates; head of specialist engineering recruitment Christopher Maslen; head of facilities recruitment Sarah Watson; head of recruitment for security services Ben Whorewood; and head of recruitment for catering services Christina Pope.
• Car company Mazda Motors UK has appointed Liesa Neal as HR director.
Neal, who joined the Mazda UK HR team in 2005 as a training & development adviser, succeeds current incumbent Chris Clark, who is taking up an appointment in Mazda's global HR team in Hiroshima, Japan.
Neal's new role will oversee all development and training, recruitment and coaching for both Mazda UK and Mazda Ireland, ensuring the continued development of Mazda's people.
• Construction, property and engineering staffing specialist Peace Recruitment has appointed former Search MD Kai McCabe Murray as a non-executive director.
McCabe Murray has worked in recruitment since 1987, initially specialising in recruitment for the pharmaceutical industry. When MD of Scotland headquartered recruiter Search, she built the business to £120m turnover, employing 600 people across 14 offices in the UK.
Since leaving Search, McCabe Murray has focused on helping other businesses to grow as a consultant with management consultancy Shirlaws.
• Sales recruitment and training organisation Raw Talent Academy (RTA) has appointed a board of non-executive directors.
The new appointments are: John Walker, a former president and CEO of manufacturer Interface Europe and Asia Pacific, as non-executive chairman; former multi-sector recruiter Morgan Hunt CEO and MD Sue Cooper as non-exec director; and experienced finance director Bradley Whittock as non-exec director (finance).
The appointments coincide with RTA's relocation of its main office to Gerrards Cross, Buckinghamshire. RTA was founded by former BBC Apprentice winner Lee McQueen.
• Bournemouth and Poole-based TeamJobs has appointed recruitment specialist Sally Bennett to lead its new executive search division.
Bennett, an executive recruitment director with 13 years' experience, will lead the division, which will source candidates from senior manager to board level, both nationally and internationally.