New to the Market: 6-10 March 2017
New to the Market: 6-10 March 2017
6 March 2017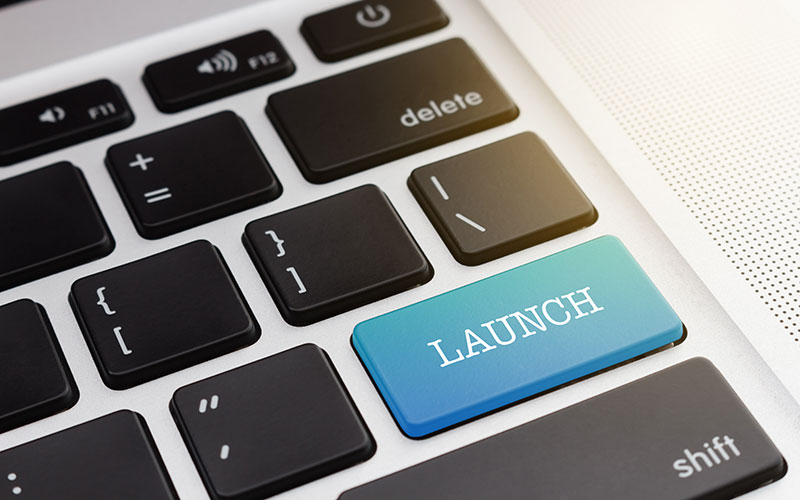 New businesses, office openings, new products and projects for 6-10 March 2017 
• Job board 1moreJob has added video functionality to its offering. The job board now enables businesses in London to post their jobs and advertise their services using video.
The service is aimed at London high-street shops, bars, restaurants, cafes and other independent shops to get high-quality candidates for their vacancies. Videos will also be posted to 1moreJob social media accounts including Instagram, Facebook, YouTube and Twitter. 
• The Advisory, Conciliation and Arbitration Service (ACAS) has launched new guidance to help employers and their staff understand the different types of employment arrangements that exist in the modern workplace and their legal entitlements.
The revised guidance follows Matthew Taylor's review on modern workplaces and reflects changes to the way in which people work, are expected to work in the future as well as recent legal cases about employment status.
• Multi-sector recruiter Berry Recruitment Group has opened an office in Darlington.
The branch, the group's first in the North-East of England, is managed by consultant Dani Gallone and will initially focus on the industrial sector.
It is located on Woodland Road, near the centre of Darlington.
• Multi-sector recruiter ESA Group has completed its office relocation to Edgbaston, adjacent to the Five Ways area of Birmingham city centre. The firm has now moved from its former head office at One Victoria Square, opposite Birmingham's town hall, to larger offices in Calthorpe Road, Edgbaston.

• Global IT, sales & digital recruitment company Finlay James is to open a US office in San Francisco next spring (2018). The firm says the move is due to a 72% increase in US placements over the past year and follows a recent trade delegation to New York and San Francisco.
• Professional flexible staffing specialist Flexology is to open its doors tomorrow (9 March).
The Bristol-based agency has been set up by founders Kristal McNamara and Shelley Snelson (below, left-right) to offer more flexible roles to candidates in the South-West.
The new business will provide recruitment, training, events and research services.
• Global recruiter G2V Group is to open its third office in the US in Miami. The group, which already has offices in Houston and Los Angeles, will be run by Alfie Long. The group adds plans are underway for a fourth office in an unnamed US location next year.
• Global technology and financial services recruiter GCS has launched a Women in Recruitment forum aimed at helping women in the workplace further their career and achieve a work/life balance.
Launched to coincide with International Women's Day, the Women in Recruitment forum will offer practical support including:
A mentoring programme
Confidence in the workplace training
Personal development programmes
Email group for members of forum
The wider aims of the forum are to increase GCS' headcount of women, and help tackle how the agency can help to encourage women into the predominantly male sectors they work in, namely tech, finance and engineering.
Later in the year, GCS also plans to host its first Women in Recruitment event coinciding with its annual May Ball.
• Job site Indeed has announced the UK launch of mobile app Job Spotter. The app aims to bring offline local job postings online and help employers increase visibility of local roles.
By downloading app, users can snap pictures of local job ads and upload them to Indeed, while jobseekers can then gain access to roles they may only have stumbled across had they been walking past a shop.
The app launched in the US and Australia last summer, where users have uploaded over 800,000 jobs.
• Talent acquisition software provider Optimize has launched. Optimize's SaaS software offers applicant tracking, PSL management, electronic timesheet management, video screening, custom data analytics, one-click job posting in a bid to streamline and simplify hiring processes.
• PepsiCo has launched the PepsiCo Go Trendsetter Challenge. The Challenge offers graduates who can turn their ideas into a business plan detailing how they would market their idea and engage customers stand a chance of winning a place on PepsiCo's graduate programme and a range of digital prizes for those finishing in second and third place.
The competition is split into three stages: an initial stage where graduates register and submit their ideas; a second stage where the most promising ideas are selected and entrants given the chance to join an online mentoring portal and work with a PepsiCo mentor who will help finesse the idea; and a final stage in which the best ideas are presented before a PepsiCo panel.
While the competition is open to graduates from across the European Union, roles on the graduate programme are only available in the UK, France and Spain, and entrants should be eligible to work in at least in one of these countries. 
• Energy and telecoms firm Prysmian Group has launched 'Sell It', an international recruitment programme aimed at recruiting 50 sales and marketing professionals.
The new recruits receive a three-year professional development programme in sales & marketing, while candidates need a degree in engineering, chemistry or economics, and three to five years' work experience in sales within the industrial manufacturing or consumer goods sectors. Successful recruits will work across front-end sales, technical sales, key account, customer care and trade marketing.
• Australian Brisbane-based recruitment industry platform recFinder has launched. The platform creates an area where jobseekers and hiring managers can find and contact a recruiter based on their location and industry. They can then decide on whether to contact a more relevant recruiter for their requirements.
recFinder also uses dashboards to show recruiters feedback from jobseekers and hiring managers while delivering targeted information, courses and products to recruiters.
• IT job board Technojobs has launched Change Manager, a dedicated change management job site. The Change Manager jobs platform focuses on change management roles from popular brands, as well as offering specialist career advice and relevant client advertising and promotion.